Wisconsin police fatally shoot person on school roof with students inside
Germantown Police officers were responding to reports of someone "acting erratically" in the school's parking lot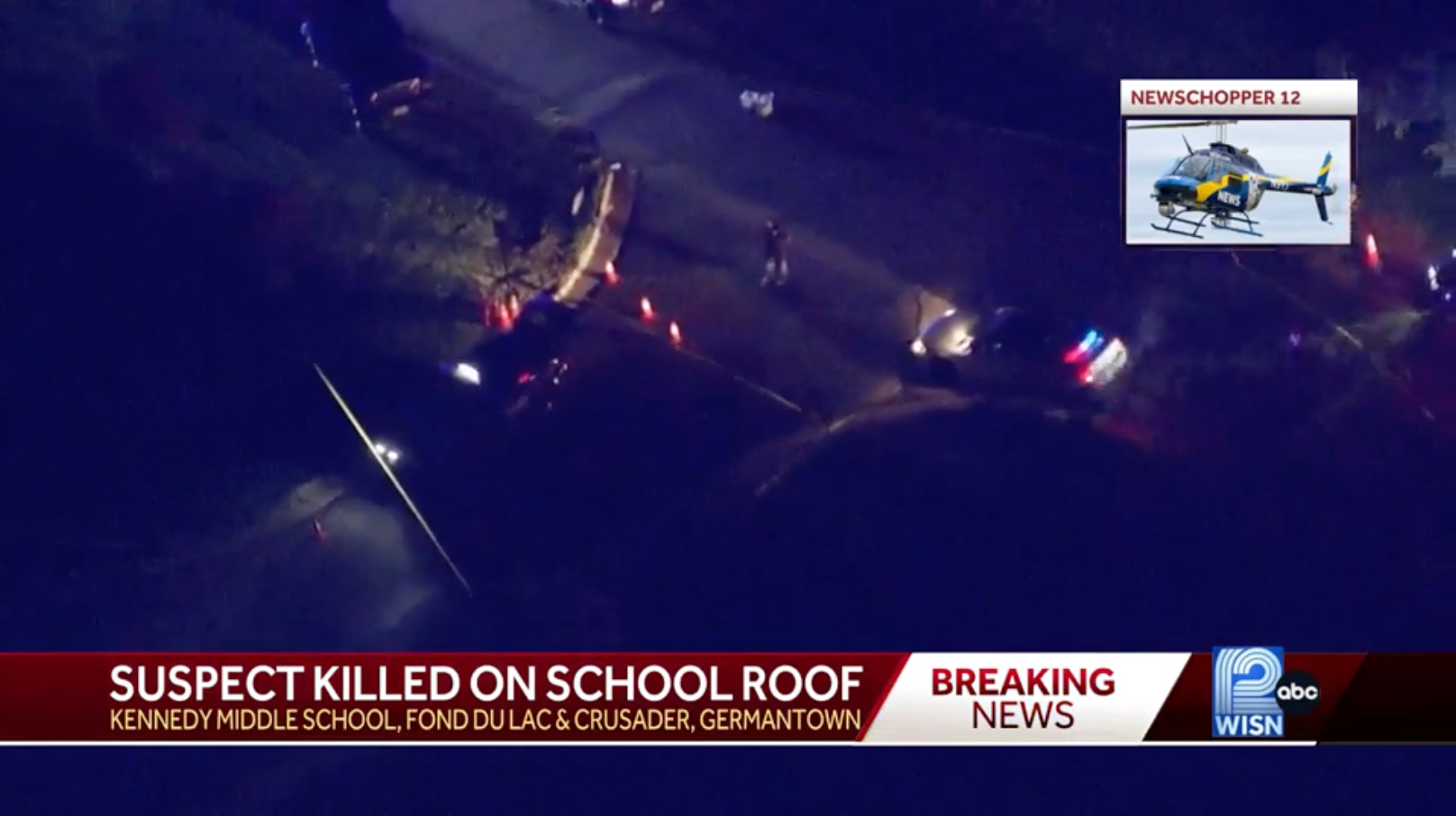 After a shooter started firing at police from a middle school roof in a suburb of Milwaukee, Wisconsin, officers fatally shot the gunman.
The incident occurred at Kennedy Middle School around 6.36pm on Monday — while somewhere between 50 and 70 students were in the building, the Wisconsin Justice Department wrote in a statement.
Germantown Police officers were responding to reports of someone "acting erratically" in the school's parking lot, the statement added. When officers arrived at the scene, the person climbed up to the school's roof, and two officers followed.
The person, who has not been identified, then fired at the two officers and they shot back, striking the individual. "The subject sustained injuries, first aid was rendered, but the subject died on the scene," the statement said.
None of the officers were injured. "This is believed to be an isolated incident and there [is] no danger to the public. All interactions with the subject occurred outside of the building," the state Justice Department said.
The department is investigating the incident, the statement added. The officers involved in the incident were placed on administrative leave.
The Associated Press reported that the school will be closed on Tuesday.