Deadly Louisiana school shooting was motivated by bullying, police say
'Our parish was shaken to the core,' St Helena Parish Sheriff's Office Chief Deputy Joe Cheney says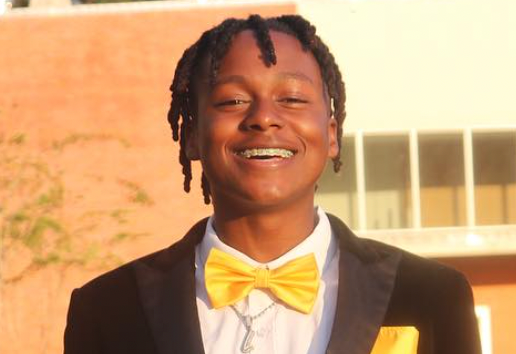 The motive in a shooting at a Louisiana high school earlier this week was bullying, authorities have said.
Sixteen-year-old Vernon Gordon was killed after another minor opened fire at the St Helena College and Career Academy in Greensburg around 3pm on Tuesday.
St Helena Parish Sheriff's Office Chief Deputy Joe Cheney said the person arrested was a 14-year-old juvenile and a student at the school.
The suspect has been charged with second-degree murder, aggravated second-degree battery, illegal possession of a firearm and possession of a firearm in a gun-free zone, according to FOX8.
"The motive appears to have been from bullying and the investigation is still ongoing," Mr Cheney told the outlet on Thursday. "Our parish was shaken to the core ... We are a close-knit family and we stand together ready to help anyone."
Gordon was the nephew of the school's principal. His father is the assistant coach of the football team, where the slain teen also played.
Authorities did not say who was the target of the shooting or how many students were involved in the bullying incident.
Two other people were taken to hospital following the shooting and at least one of them remains hospitalised.
"Our hearts are broken for the families and friends who suffered unspeakable loss Tuesday. There are no words we can express or actions we can take to remove the pain this has caused in our community," St Helena Superintendent Kelli Joseph said in a statement to WAFB.
"Our thoughts and prayers are also with our learner who remains hospitalised. Out of respect for the families and the ongoing investigation by law enforcement, we are not releasing those names at this time."
Gov John Bel Edwards also released a statement decrying the violence.
"There are far too many Louisianians who have had a shooting close to home," Edwards posted on X, the platform formerly known as Twitter. "Too many families forever altered by senseless violence. While we seek justice, we must continue to have serious policy discussions about how to end this plague of gun violence in Louisiana and across our country."
The community will hold a balloon release on Friday to honour Gordon's life.
With reporting from the Associated Press