Three suspects arrested for stealing French bulldog at gunpoint
The dog was returned to the owner unharmed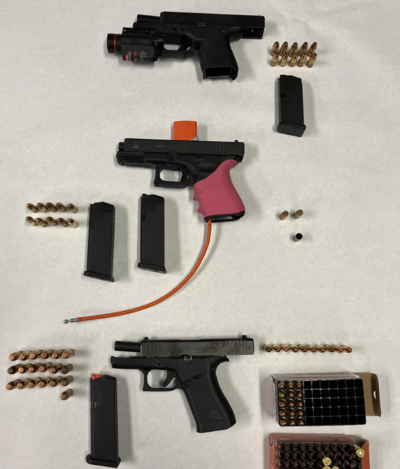 Three people have been arrested by San Jose police for allegedly stealing a French bulldog at gunpoint.
Just before 11pm on 22 June, someone reported an armed robbery in which three "suspects took the victim's personal property and their French bulldog at gunpoint," San Jose Police said in a press release.
An investigation has been underway since. The trio were arrested on 7 September for armed robbery.
The victim's French bulldog was also reunited with its owner, unharmed. The victim's identification was withheld, but the police identified the victim as a San Jose resident.
The suspects — Alyssa Castro, 19, Isaac Ortiz, 21, Jesse Saavedra, 20 — were booked into Santa Clara County Main Jail, police said.
After subsequently searching the suspects' homes and cars, one of the firearms seized was a privately made ghost gun.
Another dognapping tale made headlines recently.
Lady Gaga's French bulldogs were stolen in February 2021; the singer offered a $500,000 reward — "no questions asked" — in exchange for returning her two dogs, Koji and Gustav.
The dogs were returned by Jennifer McBride a few days later.
Two years after the incident, in February 2023, Ms McBride sued the pop star for not handing over the reward money.
But Ms McBride was one of five people who were arrested and charged over the theft of Gaga's dogs. She was allegedly found to be an accessory after the initial crime, according to the Los Angeles Police Department.
According to ABC7, the singer is now trying to dismiss the suit altogether. In June, according to the outlet, Lady Gaga's lawyer told the court that Ms McBride "seeks to profit from her participation in a crime. The law does not allow a person to commit a crime and then profit from it."