Six-year-old boy dies two months after neighbour allegedly beat him with baseball bat
Neighbour Daniel Logan allegedly attacked Jeremy Diaz in September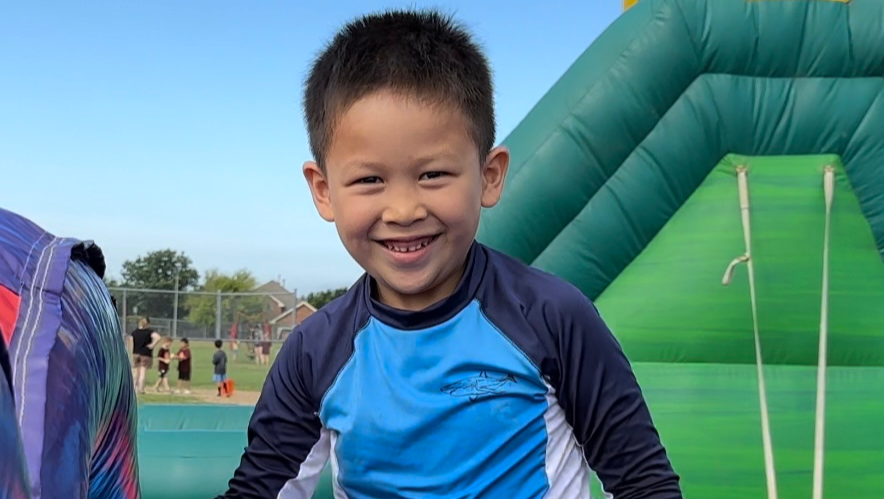 A Texas family is mourning their young son after he died from injuries allegedly caused by his neighbour breaking into his home and beating him with a baseball bat.
Six-year-old Jeremy died on 14 November after more than two months in the hospital, according to a post from his father on GoFundMe. The fundraiser, intended to cover the family's legal and medical bills, has raised more than $300,000.
"He fought for over 60 days and was improving, but at the end, the odds seemed against him and he gave up the ghost," Jeremy's father Arturo Diaz wrote.
Jeremy had been fighting for his life in the hospital since 11 September, when the family's neighbour, 39-year-old Daniel Logan, allegedly broke into their home before attacking Jeremy with a baseball bat, according to the Williamson County Sheriff's Office.
The attack resulted in multiple fractures to Jeremy's skull and brain swelling.
Mr Logan also allegedly attacked his own mother after she followed him into Jeremy's home and begged him to stop, according to an affidavit obtained by the Austin American-Statesman. His wife called the authorities after she witnessed her mother-in-law leave Jeremy's home covered in blood while screaming that Mr Logan was killing people inside.
Mr Logan was found incompetent to stand trial last month, according to records obtained by the Austin American-Statesman, and a mental health hearing is scheduled for 28 November. Williamson County Sheriff Mike Gleason told the Austin American-Statesman that Mr Logan may have been experiencing a mental health crisis when he attacked Jeremy.
Jeremy was a "bright, vibrant child with a heart full of dreams," the GoFundMe reads. He wanted to be Iron Man for Halloween, according to a post on GoFundMe.