Nashville police chief's son wanted in shooting of Tennessee officers
Nashville chief of police John Drake says his estranged son is a convicted felon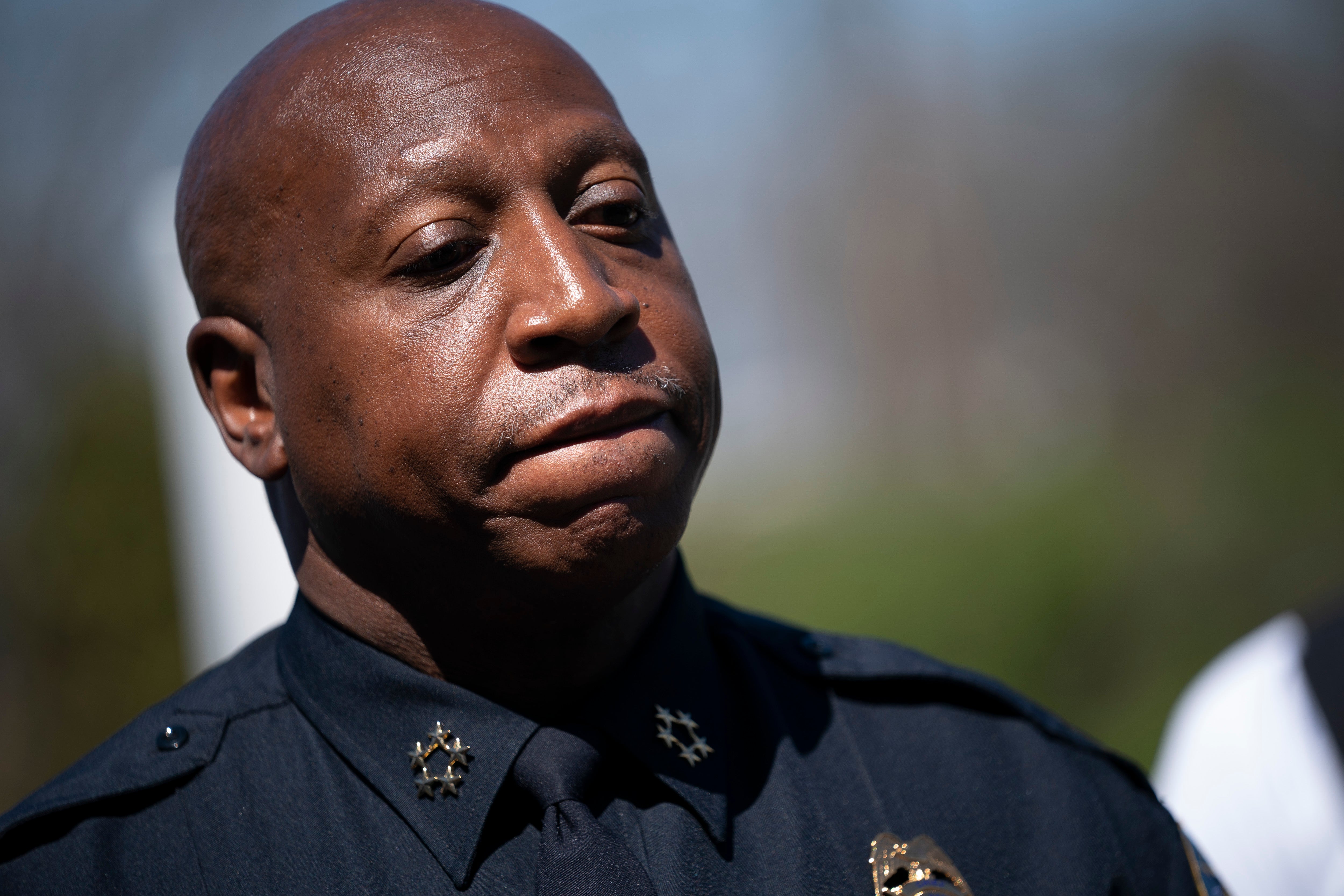 A manhunt for the son of Nashville's police chief has been launched after he was accused in the shooting of two police officers outside a Dollar General store.
John C Drake, Jr, 38, allegedly opened fire at two police officers who were investigating a stolen vehicle outside the store on Saturday afternoon in La Vergene, police said. The two officers were left injured in the attack and received treatment in a hospital.
One of the officers was shot twice in his groin and forearm and another suffered injury in the rear of his left shoulder and was released from the hospital on Saturday night.
The first officer was kept overnight for observation in the hospital and was in stable condition, said Anne Smith, a spokesperson for the city of La Vergne.
Nashville chief of police John Drake, who said his son was estranged, has called for his arrest.
"I am shocked and deeply saddened to learn that my estranged son, with whom I have had very minimal contact over many years, is the suspect in this afternoon's shooting of the two La Vergne police officers," Mr Drake said.
Drake Jr is said to have fled the scene in a stolen car and has been on the run as the search for him entered the second day.
His father said that, starting from his teenage years, his son "resorted to years of criminal activity" and is now a convicted felon.
He said despite his efforts and guidance in the early years, his son resorted to years of criminal activity.
"He now needs to be found and held accountable for his actions today. I hope that anyone who sees him or has information about him will contact law enforcement immediately," Mr Drake said in the statement.
The Tennessee Bureau of Investigation has issued a statewide alert for Drake Jr and a dozen of law enforcement agencies are involved in the search.
"My heart goes out to Chief Drake, his family, and the two wounded LaVergne police officers. I know that despite our best efforts – including in their early years – we can't be responsible for the choices of family members," Nashville mayor Freddie O'Connell said.
"I support Chief Drake and stand by him at this difficult time."
Drake Jr was involved in crimes dating back to 2005 and has 59 criminal charges in Davidson County, WSMV, the Nashville NBC affiliate said.
In 2009, he was convicted of aggravated rape and charged with three different sex offence violations between 2015 and 2020. He was found guilty of aggravated burglary, evading arrest, impersonation and other charges.
He was wanted for two attempted first-degree murder in the shooting in the latest case, police said.