Teens arrested for killing and eating beloved swan that they mistook for a duck
Police say suspects thought Faye was actually a large wild duck they could hunt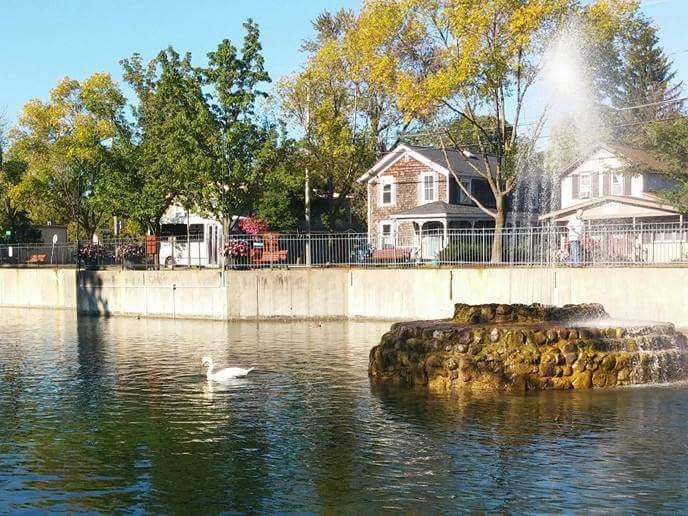 Three teenagers have been arrested for killing and eating a beloved swan from a New York town's pond, according to officials.
Eman Hussan, 18, of Syracuse was arrested in connection with the killing of Faye, the mother swan, said Manlius police Sgt Ken Hatter. A 16-year-old and a 17-year-old, who are both from Syracuse, were also arrested.
Manlius officials say that the three friends climbed over a fence at the town's pond on Sunday night and held the female swan down while she was nesting.
Investigators say that the teenagers told them they thought the swan was a large wild duck and decided to go "hunting."
"They did not know that it was a swan, and they did not know that it was not a wild animal, that it was actually owned by the Village of Manlius," Sgt Hatter told reporters.
The teenagers took the swan back to one of their homes in Syracuse where they cooked and ate her, say police.
They also took her four cygnets from the pond and intended to raise them as pets. All four are now in the care of the biologist who looks after the birds. They also say that following the killing, Faye's partner, Manny, will be removed from the pond and relocated.
"He will take care of those probably for another six weeks because they're not ready to be put back into the pond yet, to live on their own. At that point, we will probably remove Manny because of the significance that they do mate forever and losing Faye, Manny can become combative," said Manlius Mayor Paul Whorrall.
"The swans have been here since 1905. And so we care for them, maintain them, feed them, do everything and stuff," added Mr Whorrall.
"They've been ours forever. And we will continue. The public needs to know that this is not ending. We will continue to have swans and hopefully, at some point get back to normal."
All three suspects have been charged with grand larceny in the third degree, a class D felony, criminal mischief in the second degree, a class D felony, conspiracy in the fifth degree, a class B misdemeanour and criminal trespass in the third degree, a class A misdemeanour.
Mr Hussan was arrested and released on his own recognizance. He will appear at the Village of Manlius Court on 15 June.