Anger as San Francisco drops case against officer who killed unarmed Black man: 'Murder is decriminalised'
City paid millions to family to settle excessive force lawsuit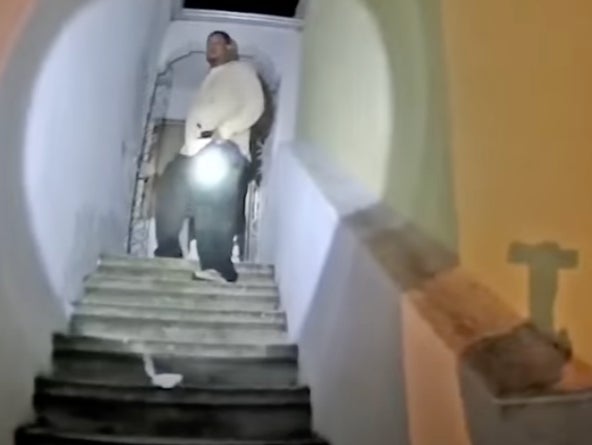 Family members and civil rights activists expressed anger at a decision by San Francisco prosecutors to drop charges against a police officer who shot and killed Sean Moore, an unarmed Black man gunned down on the front steps of his home during a call about noise complaint.
San Francisco district attorney Brooke Jenkins announced the decision to drop the manslaughter prosecution, which was filed in 2021 by her predecessor, on Sunday, saying her office "can not ethically prosecute this case in good faith."
"The people of San Francisco elected me to restore accountability and enhance public safety; to faithfully follow the facts and the law and not bow to political pressure or pursue politically expedient prosecutions that are legally and ethically dubious," she wrote in a statement. "As prosecutors, we have a sacred duty to try cases in good faith, to not abuse our power and ensure that the cases we bring forward are fair in order to maintain trust in the criminal justice system."
Family members were baffled and hurt by the decision, which marks the third such case Ms Jenkins has dropped, leaving no more active prosecutions related to police killing people while on active duty.
"I'm very angry, I'm beyond angry," Kenneth Blackmon, Moore's brother, told Mission Local. "I'm in disbelief, to be honest with you."
Anti-police violence activist Samuel Sinyangwe argued in a Twitter post on Monday the decision meant "murder is now fully decriminalized for police in the city of San Francisco."
In January of 2017, San Francisco police officers Colin Patino and Kenneth Cha were called to Moore's Oceanside house around 4am responding to a call that the man was violating a noise-related restraining order by banging on the walls of his home.
Police body camera video captured the incident, the first such officer-involved shooting recorded this way in city history.
Moore, who family members said was in the midst of a mental health crisis caused by bipolar disorder and schizophrenia, can be seen angrily telling officers to "get the f*** of my stairs" from behind a metal entry gate.
Officers continue to demand he exit the home, and eventually he does so, at which point they pepper sprayed the unarmed man and beat him with a baton. Moore then punched Patino, breaking his nose, and kicked Cha down a set of stairs, after which Cha shot Moore twice, hitting him in the leg and stomach.
A year after the violent encounter, charges against Moore were dropped. An appeals court found the officers hadn't witnessed Moore violating the restraining order at issue, so they lacked probable cause to arrest him. As such, when they ignored his requests to leave, their "consensual encounter" became an unlawful detention.
In 2020, Moore died while serving time in prison on an unrelated matter, and an autopsy found the wounds from the shooting were partially responsible.
In 2021, San Francisco city supervisors voted to pay $3.25m to settle a federal excessive force lawsuit from Moore's family related to the 2017 police encounter.
That same year, former San Francisco DA Chesa Boudin filed charges against the officer involved in Moore's shooting, the first time a city district attorney had ever charged a police officer with a crime related to a use-of-force death.
San Francisco police have among the worst records in California for disparate use of force on people of colour. Black people are 6.5 times more likely to be killed than white people by San Francisco officers, according to data analysis from Mapping Police Violence.