Pentagon official charged with running dogfighting ring at his home
Officers also recovered 'a device consisting of an electrical plug and jumper cables,' which was allegedly used to 'to execute dogs that lose dogfights'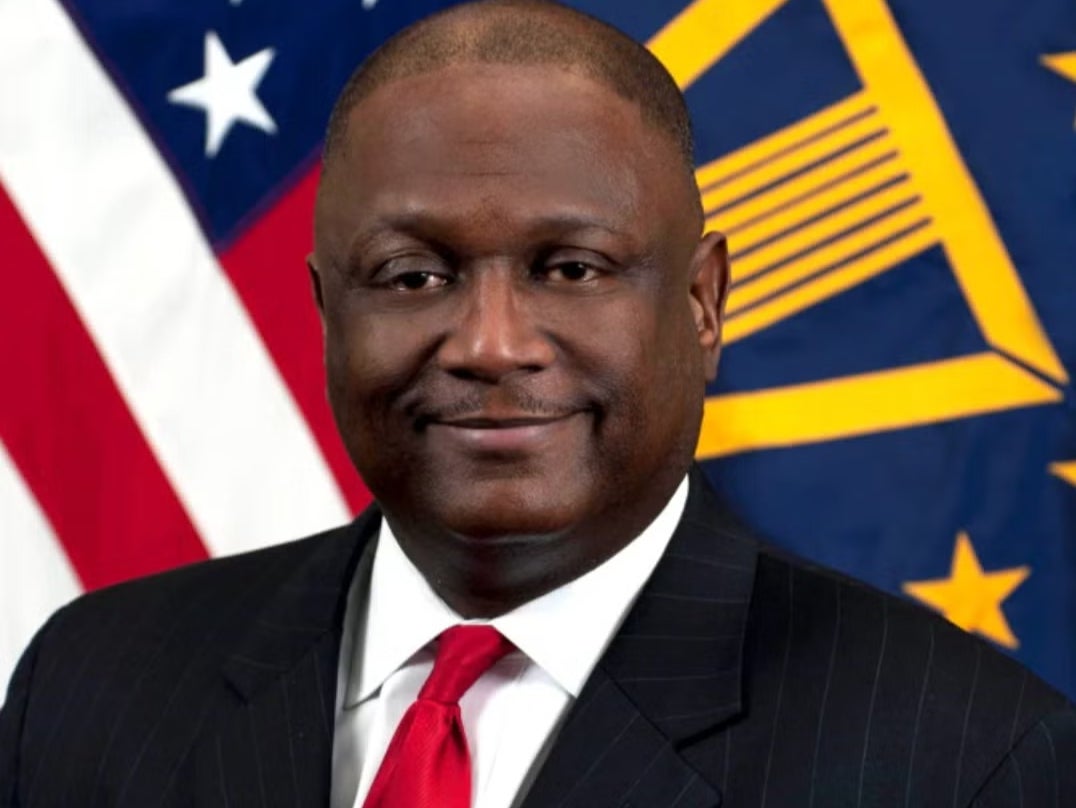 A senior communications staff member at the Department of Defense has been arrested and charged with participating in a dogfighting ring for over two decades.
Frederick Douglass Moorefield Jr, 62, was charged with promoting and furthering an animal fighting venture, according to a Maryland US Attorney's office release.
The release stated that Mr Moorefield — deputy chief information officer for command, control, and communications for the Office of the Secretary of Defense — sent encrypted messages to Mario Damon Flythe, 49, "to communicate with individuals throughout the United States to discuss dogfighting".
Mr Moorefield used the name "Geehad Kennels" and Mr Flythe used the name "Razor Sharp Kennels" to refer to their dogfighting operations, the release said. Mr Moorefield voluntarily admitted using the alias.
The pair discussed how to train dogs for illegal dogfighting, exchanged videos about dogfighting, arranged dogfights, talked about betting on dogfights, and sent each other reports of dogfighters who had been caught, the release said. On top of this, Mr Moorefield and associates discussed "how to conceal their conduct from law enforcement."
After the pair's residences were searched on 6 September, 12 dogs — five pit bulls from Mr Moorefield's home and seven from Mr Flythe's — were recovered by the federal government — as well as veterinary steroids, training schedules, an apparently blood-stained carpet, and a weighted dog vest with a patch that said "Geehad Kennels."
The affidavit detailed that the room holding the dogs "contained items generally used to train dogs for fighting." These items included weighted collars, heavy metal chains, as well as an "apparatus that is used for involuntarily inseminating female dogs."
Officers also recovered "a device consisting of an electrical plug and jumper cables," which was allegedly used to "to execute dogs that lose dogfights."
According to the affidavit, Mr Moorefield and Mr Flythe's operations were uncovered as the FBI was investigating a dogfighting ring called the "DMV Board." The FBI found that Mr Moorefield was "linked to members" of this group, which used Telegram to communicate. The DMV Board at one point had 28 members, the affidavit said. Seven of them have been prosecuted.
Mr Moorefield has been involved in dogfighting "since at least 2002," the affidavit said after finding online records of pedigrees. He apparently marked his dogfighting associates in his phone contacts by putting "dogman" as part of the name; the affidavit said he had six DMV Board members or associates in his contacts.
Each defendant will face a maximum sentence of five years in prison if convicted.
Pentagon spokesperson Lt Cmdr Tim Gorman told the Washington Post that the Department was "aware of the criminal complaint" against Mr Moorefield. He added that Mr Moorefield "is no longer in the workplace," but did not elaborate on whether that meant he had been suspended, fired, or any other form of leave.