Father of man who executed his three young sons shares disbelief: 'He just snapped'
Chad Doerman, 32, was arrested in Clermont County and charged with murdering three boys aged 7, 4, and 3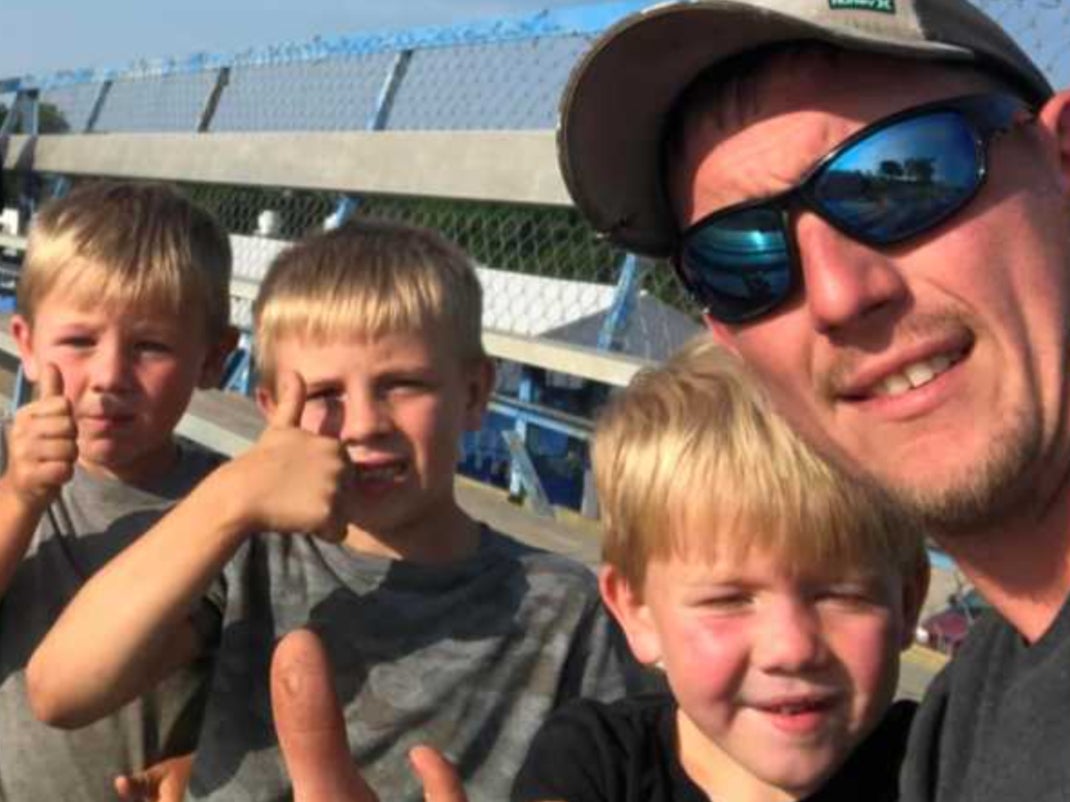 The father of a man who confessed to executing his three young sons and wounding their mother in the backyard of their Ohio home has shared his disbelief.
Chad Doerman, 32, was arrested in Clermont County and charged with murdering the three boys aged 7, 4, and 3, in the shocking incident, according to officials.
He appeared in court on 16 June and admitted to the horrific shootings after "several months" of planning, court documents show.
The alleged killer's father, Keith Doerman, expressed his shock and heartbreak in an interview with CourtTV, saying he believes his son "just snapped".
"I don't know if it was financial, I don't know if it was mental, I don't know if it was work-related. I don't know," Keith Doerman said. "I can't talk to him."
He acknowledged that Chad Doerman had been charged over a domestic violence incident in 2010 - with the case later dismissed - but said that was a misunderstanding.
"He wasn't that type of person," Keith Doerman said. "He was a fun-loving guy."
Breaking down in tears, he called his son a "good kid" and "super father".
"It's awful. I can't handle this no more," he said.
Alarm was raised on the afternoon of 15 June when a female called 911 and screamed that "her babies had been shot," reported ABC News.
A second 911 call was then received several minutes later from a passerby who said that a young female had been running down the street screaming that "her father was killing everyone."
Clermont County Sheriff's Office deputies responded to the home in Monroe Township, which is located 26 miles southeast of Cincinnati, where they found the suspect sitting on a step outside with a rifle in hand. He was taken into custody without incident.
The sheriff's office says that deputies then found "three unresponsive gunshot victims in the yard of the residence" and first responders immediately began life-saving measures.
"All life-saving measures were unsuccessful and all three gunshot victims succumbed to their injuries while on scene," they said.
"A fourth gunshot victim, later identified as an adult female age 34, was also located outside of the residence. The female sustained what appeared to be a single gunshot wound to her hand [and was] non-life threatening."
Mr Doerman was interviewed by detectives and charged with three counts of aggravated murder. He was taken to the Clermont County Jail where he is currently being held without bond.
David Gast, the chief prosecutor in Clermont County, spoke during an arraignment hearing on Friday.
"The trauma that this man has inflicted on his family, community, law enforcement, first responders, and all the rest of us is unspeakable," he said.
"There has been a full admission in this case, the case is still new, we're still discovering facts. But the evil horror of what we know is impossible to process.
"In an act of incomprehensible cruelty, the father that stands before you lined up his three young boys and executed them in his own home with a rifle. In an act of desperation, the mother at some point grabbed the gun the father was wielding to attempt to protect them."
Chad Doerman is set to appear in court for a preliminary hearing on 26 June.