Security guard shot in back of the head while trying to break up fight at high school football game
Two security guards attempted to break up the fight, police said, before one was struck by a flying bullet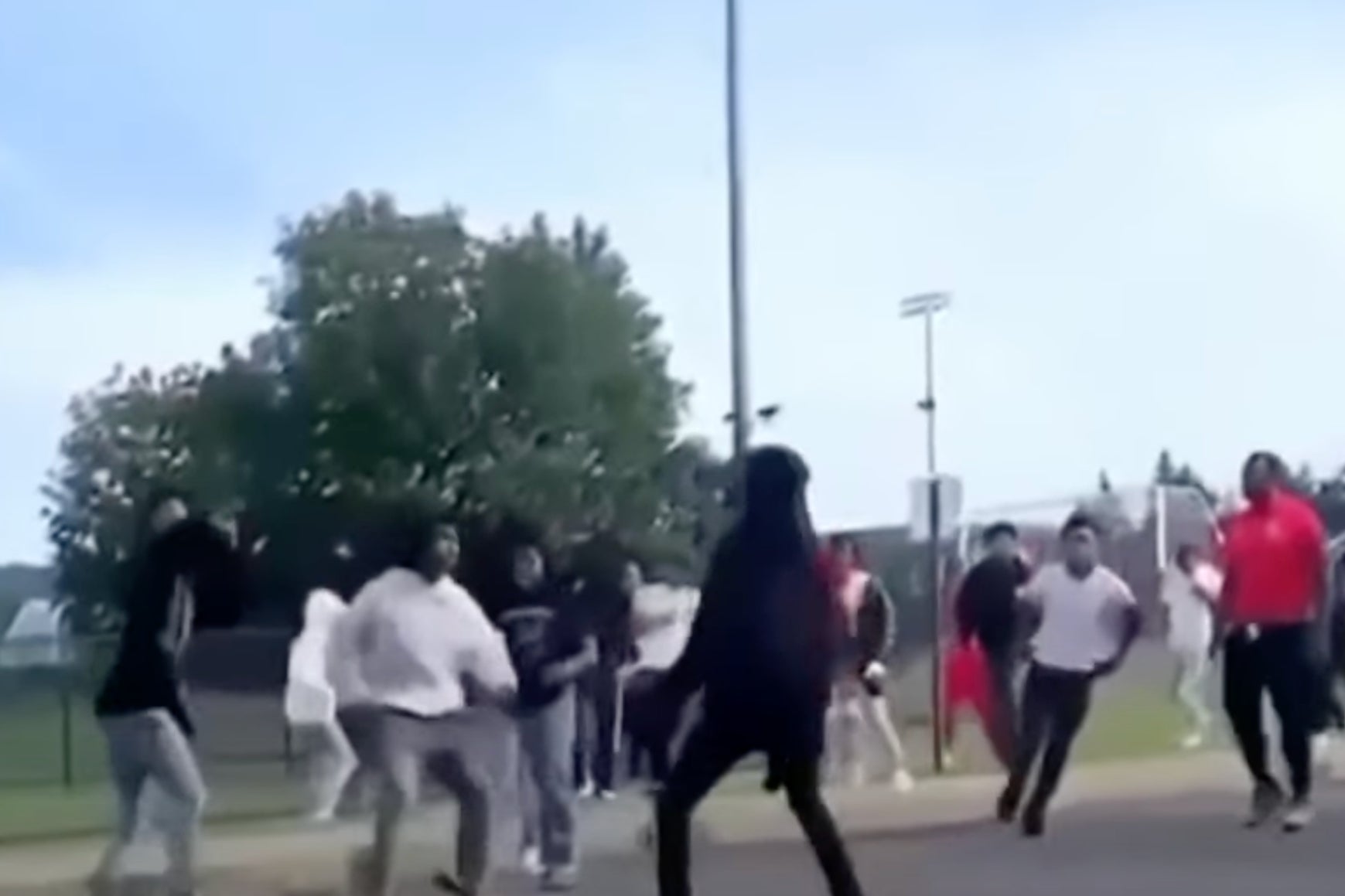 A security guard is in a critical condition after being shot in the back of the head while attempting to break up a fight at a high school football game.
Gunfire erupted just after 4pm on Saturday in a parking lot outside Thomas R. Proctor High School in Utica, the city's police department said.
Police said the game between Proctor High School and Binghamton High School was in its final moments when a fight broke out in the parking lot outside the stadium.
Two security guards attempted to break up the fight, police said, before one was struck by a flying bullet.
He was rushed to the hospital, where he remains in critical condition.
A 16-year-old boy was arrested following the shooting and charged with attempted murder. Police said the suspect is not a current student at Proctor High School, but is enrolled in an alternative educational program.
The fight broke out after a security guard turned a group away from the varsity game just moments before the shooting, Utica police chief Mark Williams said.
"He suspected that something wasn't right with this group and he refused to lead into the stadium," Mr Williams said.
The stadium was fitted with metal detectors but the security guard turned the group away before he could be alerted to the firearm.
Police believe a lone gunman was responsible for the shooting and have not established a motive, but said it may possibly be gang-related.
An investigation is ongoing.
School officials cancelled on-campus activities for Sunday and after-school activities on Monday, and said counselling would be available.
It comes after 16-year-old was shot dead at an Oklahoma high school football game in August.
A 15-year-old boy was arrested, who was not named because he is a juvenile.
Choctaw police chief Kelly Marshall said the shooting followed an argument between two males at the game, but she didn't know what the argument was about.
A 15-year-old girl was wounded in the leg during the shooting, while a 42-year-old man was hospitalized in intensive care with a gunshot wound to the chest.