New York bank manager arrested for murder-for-hire plot on Facebook against her brother-in-law
Reshma Massarone, 39, faces up to 10 years in prison if convicted of alleged scheme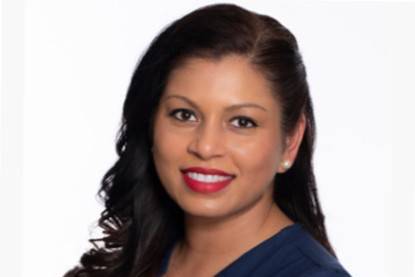 A New York bank manager allegedly hired a hitman to kill her brother-in-law but the scheme failed when a foreign police officer she used as a middleman informed the target.
Reshma Massarone, 39, was arrested over the plot on Monday and charged with racketeering/murder-for-hire, according to unsealed federal court documents.
The mother-of-two faces up to 10 years in prison for allegedly agreeing to pay $10,000 for the hitman to gun down her relative, and had already paid a $2,500 deposit, reported The Daily Beast.
Investigators say that Ms Massarone, who works at the Mid-Hudson Credit Union, used Facebook Messenger on 20 July to contact a police officer she knew in Guyana, South America.
Court papers state that the officer, who has not been identified, had provided security for the suspect's brother-in-law when he visited the country.
The criminal complaint states that the suspect wanted to use the officer because she "believed that (her brother-in-law) and his wife would never expect" him to be involved.
The police officer told the suspect that he would not carry out the killing but knew a hitman who "could get the job done."
"You take care of business and you be a rich man," Ms Massarone wrote to the officer, according to screenshots included in the court papers.
Prosecutors say that on 21 July, the suspect went to a Walgreens in Orange County, New York, and wired $2,500 to the officer in Guyana.
The criminal complaint states that the suspect was caught on store security counting out 25 $100 bills and handing them to a Western Union employee.
On 24 July, the suspect's brother-in-law and wife visited the US Embassy in Guyana and said he had "learned of the hit because (the officer) had told him about it" and that it was scheduled for 25 July.
The brother-in-law told embassy officials that he and the suspect had "an ongoing civil litigation matter pending in New York."
On 25 July the officer called the suspect and told her that everything was set for the job and asked if she only wanted her brother-in-law killed.
"Just he, just he," the suspect allegedly told the officer, according to a transcript of the phone call included in the complaint.
But the hit never took place and the suspect kept in contact with the officer until 16 August, with the complaint stating that the officer turned all his communications over to US law enforcement.
She was then arrested five days later and remains in custody until her next court appearance on 5 September.