Convicted murderer accused of killing prison official with 'homemade weapon'
Officer Robert Clark, 42, was escorting two inmates from the dining hall at Smith State Prison when he was attacked from behind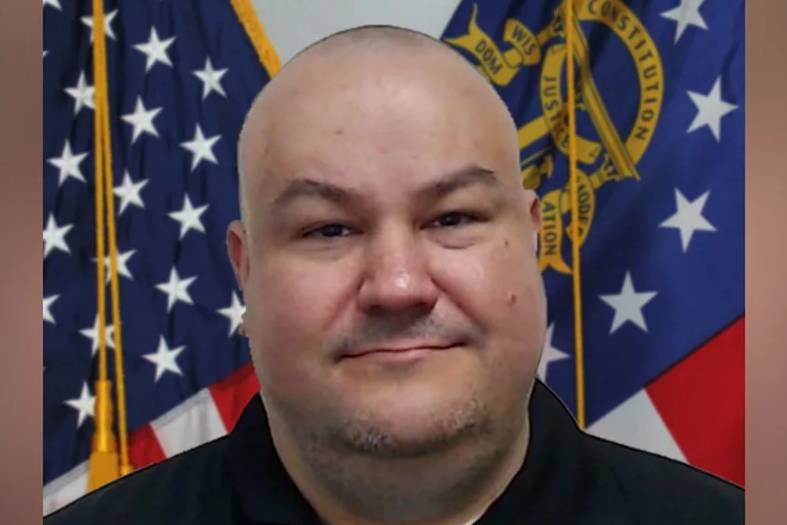 A convicted murderer allegedly killed a correctional officer with a homemade weapon at a Georgia state prison
Officer Robert Clark, 42, was escorting two inmates from the dining hall at Smith State Prison when he was attacked from behind by Layton Lester, say officials.
The Georgia Department of Corrections says that a second inmate, Marko Willingham, attempted to help Clark and was also allegedly attacked in the incident on Sunday.
Clark, who began working at the prison in April, and Willingham were rushed to nearby hospitals where the officer died. Willingham remains hospitalised with non-life-threatening injuries.
"The entire GDC team is mourning the loss of one of our own and we collectively express our deepest condolences to Officer Clark's family and friends," Commissioner Tyrone Oliver said in a statement.
"We will support them as they navigate this tragedy over the coming days, weeks and months."
Lester is serving a life sentence for murder that took place during an armed robbery in 2007. He will now face further charges for the death of Clark and the attack on Willingham.
Georgia Governor Brian Kemp expressed his condolences to Clark's family and the agency."Today we join the public safety community in mourning the loss of Corrections Officer Robert Clark," Mr Kemp wrote on X, formerly known as Twitter.
"Please join us in praying for his family, loved ones, and the Georgia Department of Corrections at this time."
Smith State Prison is located in Glennville, about 50 miles west of Savannah, Georgia.
Earlier this year, the prison's warden Brian Adams was fired and arrested on charges of conspiracy to violate the Racketeer Influenced and Corrupt Organizations Act, bribery, false statements and violation of oath by a public officer, according to the Georgia Bureau of Investigation.