A shock confession, spiteful obituary and boozy boat party: What the new Murdaugh Murders Netflix series revealed
From a bombshell confession to fake obituary and a booze-fuelled boat party, Netflix's second season of Murdaugh Murders: A Southern Scandal brings new details about the Murdaugh saga to light. Rachel Sharp reports
Thursday 21 September 2023 07:24 EDT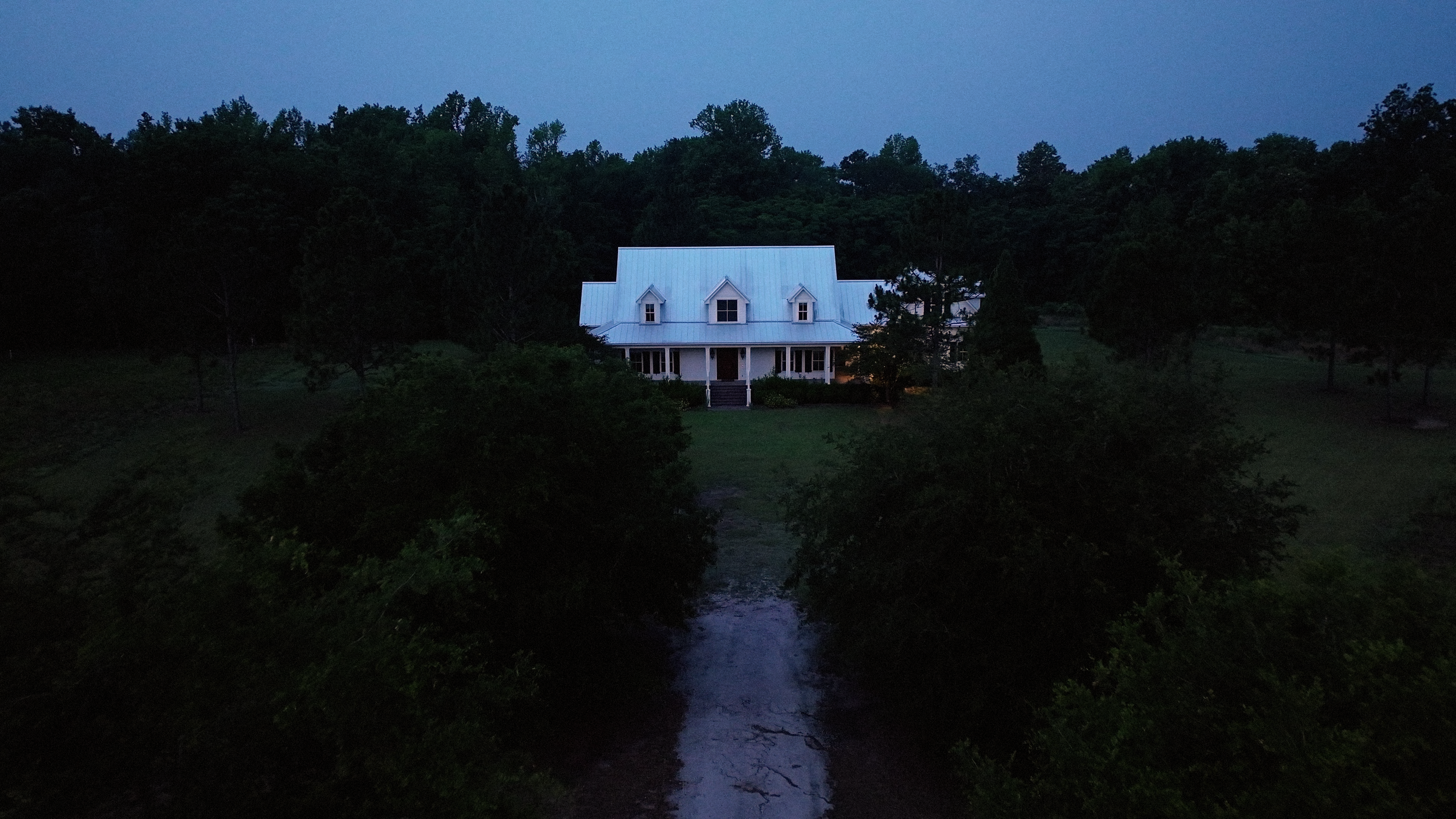 Over the last few weeks, the sprawling crime saga surrounding Alex Murdaugh has once again been catapulted into the spotlight.
Six months after he was convicted of killing his wife Maggie and son Paul on 7 June 2021, Murdaugh filed a motion demanding a new trial based on a damning accusation against Colleton County Clerk of Court Rebecca Hill.
His attorneys claim that Ms Hill tampered with the jury, pressuring them to find him guilty and breaking her oath as an elected official.
New details continue to emerge about this – including a random Georgia man's unlikely links to the case – and legal experts have warned that if the allegations are in fact true, a new trial is almost certain.
At the same time, Murdaugh's other criminal charges are progressing through the courts.
He appeared in court on 14 September for a hearing on a slew of state financial charges – marking his first court appearance since his murder trial sentencing.
On Thursday, he is slated to appear in court to plead guilty to 22 federal financial criminal charges including wire fraud, bank fraud and money laundering – after signing a plea deal with prosecutors on Monday.
Now, Netflix has dropped its second series of "Murdaugh Murders: A Southern Scandal" – bringing new details and claims about the Murdaugh saga to light.
Here are some of the key revelations from the new series:
Cousin Eddie claims Murdaugh all but confessed to murders
Curtis "Cousin Eddie" Smith has claimed that Murdaugh made a bombshell confession about his wife and son's murders before orchestrating the now-infamous botched hitman plot.
On 4 September 2021, Mr Smith – Murdaugh's former law firm client, distant cousin and alleged drug dealer – allegedly shot the double murderer in the head along the side of a road in Hampton County in an assisted suicide scheme.
Mr Smith claimed in the show that Murdaugh begged him to shoot him but he refused.
When he asked Murdaugh why he wanted him to kill him, Mr Smith revealed that Murdaugh had given a chilling response.
"Because they're going to be able to prove that I'm responsible for Maggie and Paul," Murdaugh allegedly said.
Cousin Eddie also asked Murdaugh "what did happen" that fateful night.
Murdaugh is said to have given the damning response: "Things just got all f***ed up."
Randolph Murdaugh published obituary as 'warning' to wife
Murdaugh's now-late father Randolph Murdaugh once wrote and published a fake obituary for his wife when she was still alive as a "warning" because she wanted to divorce him, it has been claimed.
In 1976, an obituary for Libby Murdaugh – Murdaugh's mother – appeared in the local paper The Hampton Guardian.
The obituary has long been a source of mystery as to who published it and why.
In the Netflix show, Paul Murdaugh's former girlfriend Morgan Doughty claimed that Maggie once told her that the obituary came about because Libby told Randolph she wanted to divorce him.
Murdaugh Murders season 2 trailer
Randolph then took the step to write Libby's obituary himself and have it published in the paper.
"I think it was a gesture to scare her into staying," said Ms Doughty, who also took Maggie confiding in her as a warning.
"I think that was her way of letting me now what I was signing up for. I think it was kind of like a warning."
Paul Murdaugh hosted booze-fuelled boat party weeks before murder
Paul Murdaugh was pulled over by police for hosting a booze-fuelled boat party just days before he was brutally murdered by his father – and at a time when he was awaiting trial over a 2019 deadly boat wreck.
Housekeeper Blanca Turrubiate-Simpson revealed that the 22-year-old had a fresh brush with the law in the run-up to the 7 June 2021 murders.
The incident took place around a week before Memorial Day weekend, when Ms Turrubiate-Simpson said Maggie told her that "Paul got in trouble again".
"He was on the boat with friends and they were drinking," she said. "But they called Alex and he said he was going to take care of it."
Colleton County Clerk of Court Becky Hill also confirmed that the DNR had stopped the 22-year-old with a boat full of people and confiscated a cooler "full of booze".
At the time, Paul was awaiting trial over a February 2019 drunken boat wreck that killed friend Mallory Beach, 19.
Court clerk reveals daughter was 'almost' on jury
The South Carolina court official at the centre of Murdaugh's bid for a new murder trial has revealed that her own daughter was almost seated as a juror in the case.
"So my daughter almost became a juror," said Colleton County Clerk of Court Rebecca Hill. She added: "She was so excited."
Ms Hill went on to describe her first encounter with Murdaugh on the opening day of the trial – an encounter that appeared cordial and as though the now-convicted killer expected the saga to soon be over.
"The first day of trial, Alex was coming in and said 'good morning Ms Becky, how are you?'" she said.
"It was more of a lightheartedness. It was a 'we're going to get through this in about a week or two, we're all gonna go home. All of this is going to go away'."
Ms Hill – who is a regular feature throughout the new three-part series – is an elected official of the court whose role was to maintain the courtroom proceedings and even read out Murdaugh's verdict.
Now, she has been accused of jury tampering by Murdaugh's attorneys as the convicted killer fights for a new trial.
Bubba the dog's new life
Among the familiar faces from the Murdaugh saga returning in the Netflix series is Bubba the dog.
Bubba's name cropped up multiple times during the murder trial as he was likely something of a witness to the killings of Maggie and Paul.
That night, Paul, Maggie and Alex were down by the dog kennels.
Paul was filming a brown labrador named Cash on his cellphone for his friend Rogan Gibson. In the video, Maggie and her husband are heard shouting off-camera about Bubba catching a chicken in his mouth.
Just minutes later, Maggie and Paul were shot dead at the kennels.
It was this video – and Bubba's antics – which led to Murdaugh's voice being caught on camera at the kennels at the time of the murders.
In the Netflix show, Bubba is seen with Ms Turrubiate-Simpson – after the dog began a new life with her in the wake of Maggie's death.
Ms Turrubiate-Simpson, who was a close friend of Maggie's, and Bubba are also seen visiting Maggie's grave.
"Maggie loved Bubba," she said. "He was her prized possession, he was not a kennel dog."