Investigation into Fort Cavazos soldier whose wife was found dead after he absconded
Cam Chamberlain pleaded for the public's help in finding her husband Craig after he absconded from Fort Cavazos. He later turned up alive, a day after she was found dead in mysterious circumstances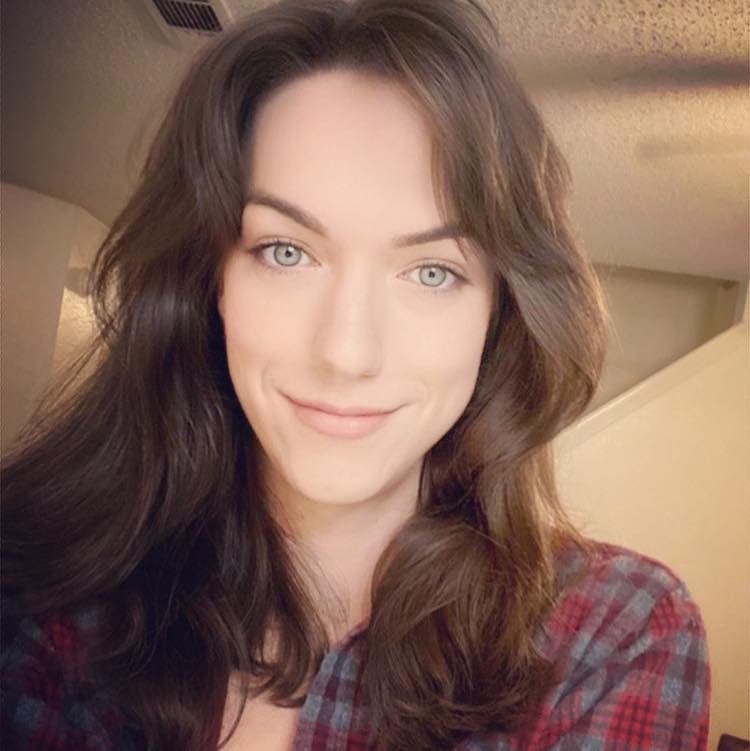 The military has launched criminal investigation into the death of the wife of a Fort Cavazos soldier who was found dead in mysterious circumstances while he was "willfully" absent from the Texas base for 11 days.
Army Specialist Craig Chamberlain, 23, was reported missing by his wife Cam on 15 May, sparking a massive search in the surrounds of the vast military base in central Texas.
Officials at Fort Cavazos confirmed in a 25 May statement that Ms Chamberlain, a transgender woman, had died, but refused to provide a cause of death or say when or where she died.
Mr Chamberlain was found the next day with bruises on his body at an undisclosed location in the city of Killeen, where the married couple lived in an off-base home, his parents Gordon and Virginia Chamberlain told KWTX in May.
Two of Ms Chamberlain's grieving friends told NBC News that they had been left searching for answers amid a wall of silence from the military and local police.
There had been no funeral or even an obituary for Ms Chamberlain, they said.
"I can't even mourn her death the way family should, because it's as if she never existed at all now," close friend Shandy Eubank told NBC News.
The Killeen Police Department diverted enquiries about the mystery death to military officials at Fort Cavazos, which was formerly known as Fort Hood.
In a statement provided to The Independent, a Fort Cavazos spokesperson said: "Special Agents from the Army Criminal Investigation Division's Central Texas Field Office are working jointly with detectives from the Killeen Police Department on the death investigation of Cameron Chamberlain."
The spokesperson said an official cause of death would not be determined until the autopsy report had been completed.
The military had concluded an administrative investigation into Mr Chamberlain's disappearance, and he had returned to his unit, the spokesperson said. The findings of the investigation would not be released due to privacy.
"At this point in the investigation, Spc. Craig Chamberlain is not a person of interest in her death," the spokesperson added.
Anyone with information into Chamberlain's death was asked to contact the army's Criminal Investigation Division.
Mr Chamberlain was found in "rough shape" in late May, he was taken to the Darnall Army Medical Center on Fort Cavazos for medical evaluation, his mother told KWTX.
The Chamberlains married in 2020 after a whirlwind romance that began when they met on a dating app, friends and family have said.
Prior to his disappearance, Ms Chamberlain told several friends that the couple were going through a difficult phase and had been planning to divorce.
One friend, D'Lynn Pyles, told NBC News that Ms Chamberlain had been left with no food or money when her husband vanished.
Ms Pyle said she received a Facebook message from Ms Chamberlain saying: "Even though I'm getting divorced I still can't help but think he's in danger."
In interviews with local media raising attention about the search for her husband, Ms Chamberlain said pressures at Fort Cavazos had caused his mental health to deteriorate.
"When I met him, he was a carefree, loving, laid back person. He didn't have a mean bone in his body," Ms Chamberlain told KWTX.
"He had no hate in his heart. He was a happy man. And (Fort Cavazos) and his leadership completely destroyed him."
Fort Cavazos, home to more than 34,000 soldiers, is one of nine US Army bases to be renamed to remove references to Confederate army leaders.
It has been plagued by a series of mass shootings, suicides and allegations of sexual misconduct.
In 2020, Specialist Vanessa Guillen was murdered by fellow soldier Aaron David Robinson after reporting him twice for sexual harrasement.
The subsequent fallout from Guillen's death prompted nationwide outrage and calls for an overhaul to the military justice system.
An Army review uncovered a climate "permissive of sexual harassment and sexual assault" at the base, and more than a dozen commanders were disciplined.
The review also found Army officials involved in investigating complex crimes were inexperienced, overwhelmed and understaffed.
In 2009, a US Army psychiatrist killed 13 people and injured more than 30 others in a shooting rampage that was the deadliest terror attack on US soil since 9/11.
Then in 2014, a veteran killed three people and injured 16 others before turning the gun on himself.
This article was updated on 19 July with additional details from Fort Cavazos.