Woman convicted of murdering friend with poisoned eye drops and stealing $300k
Jessy Kurczewski faces life imprisonment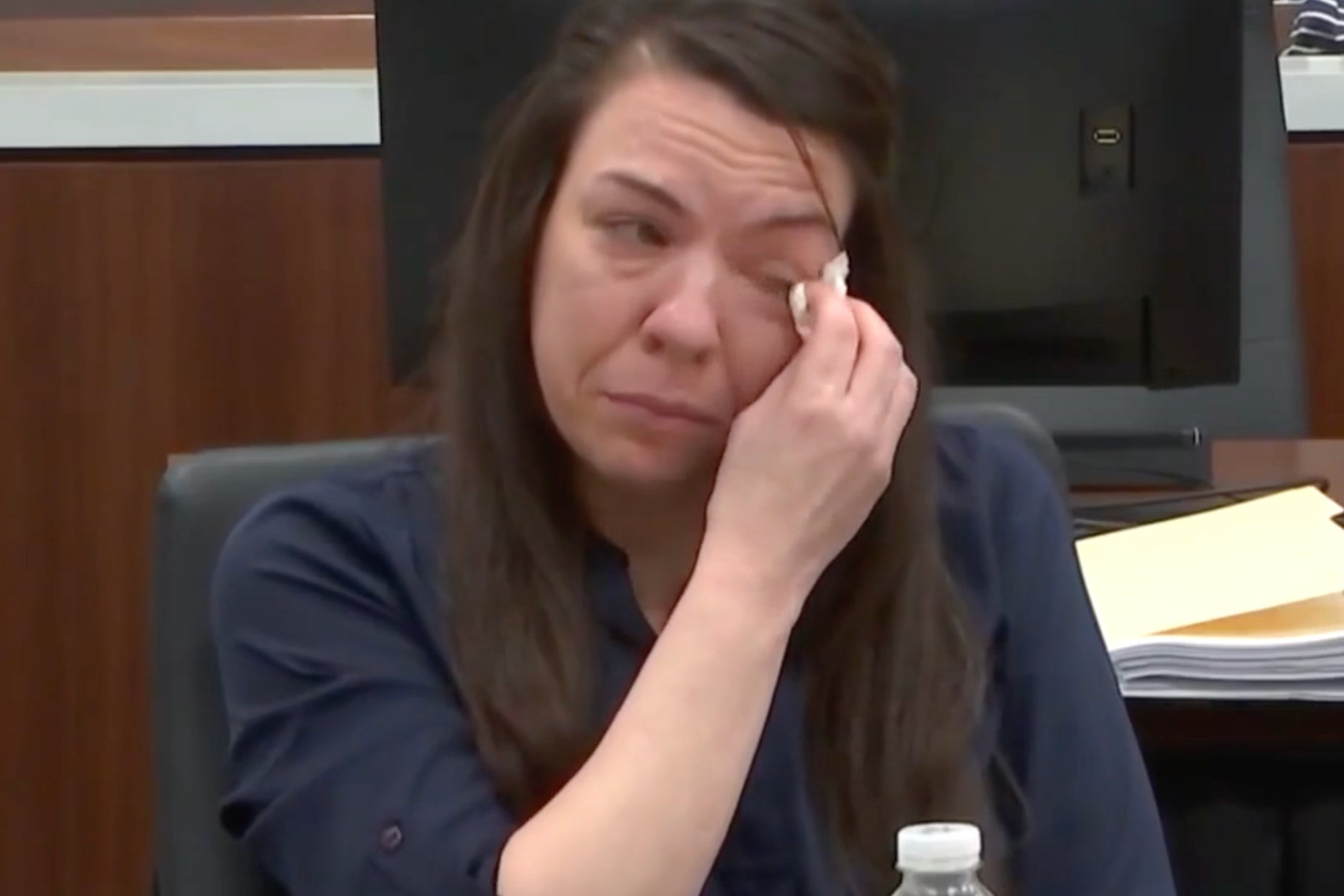 A woman in Waukesha County Minnesota has been found guilty of poisoning her beautician with eye drops, a jury determined on Tuesday.
Jessy Kurczewski,39, had been on trial for murder in connection with the death of her friend, 62-year-old Lynn Hernan.
The court adjourned and resumed on Tuesday, when the jury deliberated for nearly four hours before finding the defendant guilty on one count of first-degree intentional homicide and two counts of theft of movable property more than $10,000 but less than $100,000.
Prosecutors said Kurczewski stole nearly $300,000 from the beautician.
Kurczewski, who was sobbing as the verdict was read aloud by Judge Jennifer Dorow at the Waukesha County Courthouse, faces a maximum sentence of life imprisonment for homicide and an additional 10 years for the theft charges, which carry a maximum sentence of five years each.
Her sentencing hearing is scheduled for 1.30pm on 7 December, according to court records.
During a news conference following the hearing, Deputy District Attorney Abbey Nickolie thanked the witnesses and jurors for their service. She said her office was "seeking justice for a life that was unjustly taken".
"The defendant betrayed Lynn out of greed," she continued. "This case highlighted the financial vulnerability of the victim and what a person will do to get what they want."
A close friend of Ms Hernan's, Anthony Pozza, also spoke at the conference alongside the deputy district attorney.
He described his "aunty" as someone who was not a "loner" and the "life of most get togethers". He said he'd been waiting five years for justice. Ms Hernan was killed in 2018.
"She was a compassionate, humble and very generous person," he added.
According to the criminal complaint, officials were called out to Ms Hernan's condo on 3 October 2018 after Kurczewski called 911.
Kurczewski told officials her friend was not conscious or breathing. A responding officer observed a large amount of crushed medication on Ms Hernan's chest and on a plate located on a table near her. A large amount of prescription bottles were also found near Ms Hernan.
Officials initially thought that the victim had overdosed from the medication. In January 2019, the Waukesha County medical examiner reported that the victim had a fatal dose of tetrahydrozoline in her system, which is the main ingredient for eye drops.
As a result, the medical examiner concluded that Ms Hernan's manner of death was homicide.