Matthew Nilo: How DNA and an old glove helped police catch accused Boston serial rapist
Police got new lead after reviewing old cases last year, writes Josh Marcus
Wednesday 07 June 2023 05:07 EDT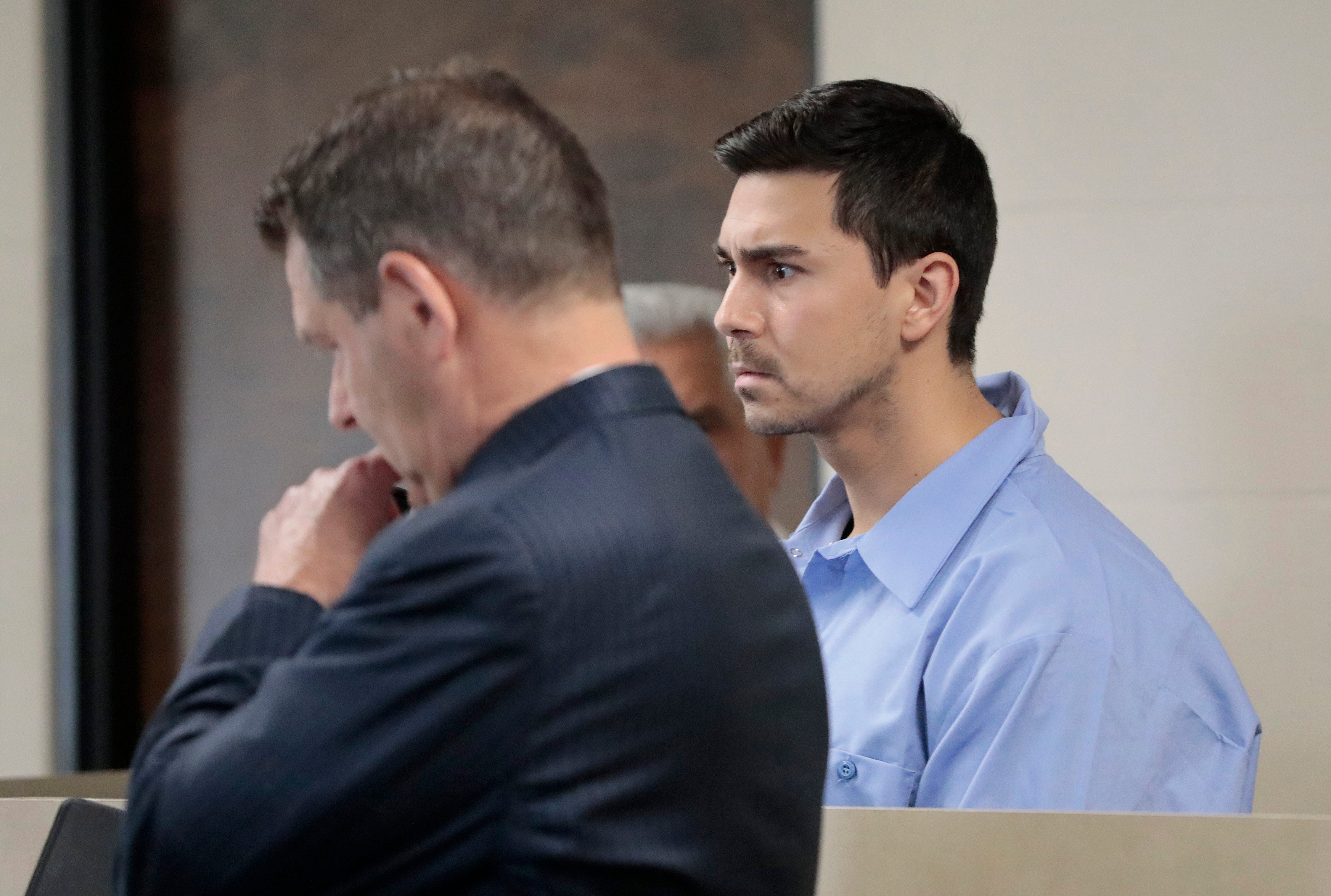 Police say they were able to identify a suspect in a series of two-decade old rape cases out of Boston using new advances in DNA technology, eventually arresting New Jersey attorney Matthew Nilo and charging him with a variety of crimes.
Here's everything we know.
The crimes
Between 2007 and 2008, police investigated a series of four different sex crimes that occured involving women in downtown Boston.
The victims described being threatened or tricked by a male assailant.
One woman said she encountered a man in 2007 she thought she knew who offered to give her a ride as she looked for her car. The man evetually told her to "shut up," threatened to kill her, said he had a weapon, and raped her near a Boston railyard.
The second of the four attacks occured in late 2007, as a woman was leaving a State Street bar following a high school reunion. She allegedly got into a man's car, thinking it was a taxi, and gave an address of an ATM near her appartment. The driver flashed a knife at the woman and later raped her near Terminal Street.
The third incident under scrutiny by police came in August of 2008, when a man allegedly approached a woman on Boston Common and promised her money if she went to the Charlestown area with him, later allegedly holding a gun to her back and raping her.
A final attack occured in December of 2008, when a 44-year-old jogger was sexually assaulted, before repelling her assailant by poking him in the eye.
Police conducted rape examanations of the first three women and established a DNA profile of the attacker, but didn't find any matches in CODIS, a law enforcement DNA database.
The investigation
Last year, police in Boston got a new break in the case.
Using a $2.5m grant from the federal Sexual Assault Kit Initiative, they began re-examing the 2000s rape cases as part of an effort to review unsolved sexual crimes, and used new DNA techniques to advance the investigation.
Using DNA taken from the original sexual assault examinations, they searched for potential suspects using DNA information submitted by family members to commercial ancestry databses GEDMatch and Family Tree DNA, eventually landing on Mr Nilo as a person of interest.
Such tecniques are known as forensic investigative genetic genealogy.
FBI agents surveilling the attorney saw him handle a glass and silverware at a corporate event and were able to collect a DNA sample, according to police.
The DNA on the sample allegedly matched both the evidence found in the rape kits and on a sample taken from the glove one of the women used to fend off the alleged rapist.
Boston Police and FBI agents arrested Mr Nilo in the lobby of a luxury building in Weehawken last week, allegedly telling him "a large package had been delivered to him that did not fit in the ... lockers where the residents pick up packages," according to prosecutors.
The suspect
Prosecutors argued during an arraignment on Monday the forensic evidence was a match, with the DNA present on the glove 314 times more likely to belong to Mr Nilo than any other male.
Mr Nilo, at attorney who lives in Weehawken, New Jersey, previously worked at the cyber firm Cowbell Cyber in Manhattan.
The company told The Daily Mail it has suspended the attorney.
"Matthew Nilo was an employee of Cowbell and was hired in January, 2023 after passing our background check," the company said. "Mr. Nilo's employment at Cowbell has been suspended pending further investigation."
He attended the University of Wisconsin and got a law degree at the University of San Francisco, according to court records.
The rapes allegedly occured when he was home from college on breaks.
Mr Nilo's fiancée, Laura Griffin, 37, has appeared at multiple court proceedings following the attorney's arrest.
She reportedly clutched a set of rosary beads during Mr Nilo's arraignment.
The charges
On Monday, Mr Nilo was charged with three counts of aggravated rape, two counts of kidnapping, and other charges.
He could face up to life in prison if gound guilty.
His bail has been set at $500,000, and the attorney will be subject to GPS monitoring if he is freed from jail pre-trial.
Mr Nilo pleaded not guilty.
"I do understand that the procedures used by law enforcement are somewhat suspect," his attorney Joseph Cataldo told The Associated Press outside court on Monday. "It seems that they obtained DNA evidence without ever obtaining a search warrant. If that turns out to be true, that's an issue that will be pursued vigorously."