Police hunt gunman as up to 22 feared dead in mass shooting in Lewiston, Maine
Police identified 40-year-old Robert Card as a person of interest in the attack. WARNING: Disturbing images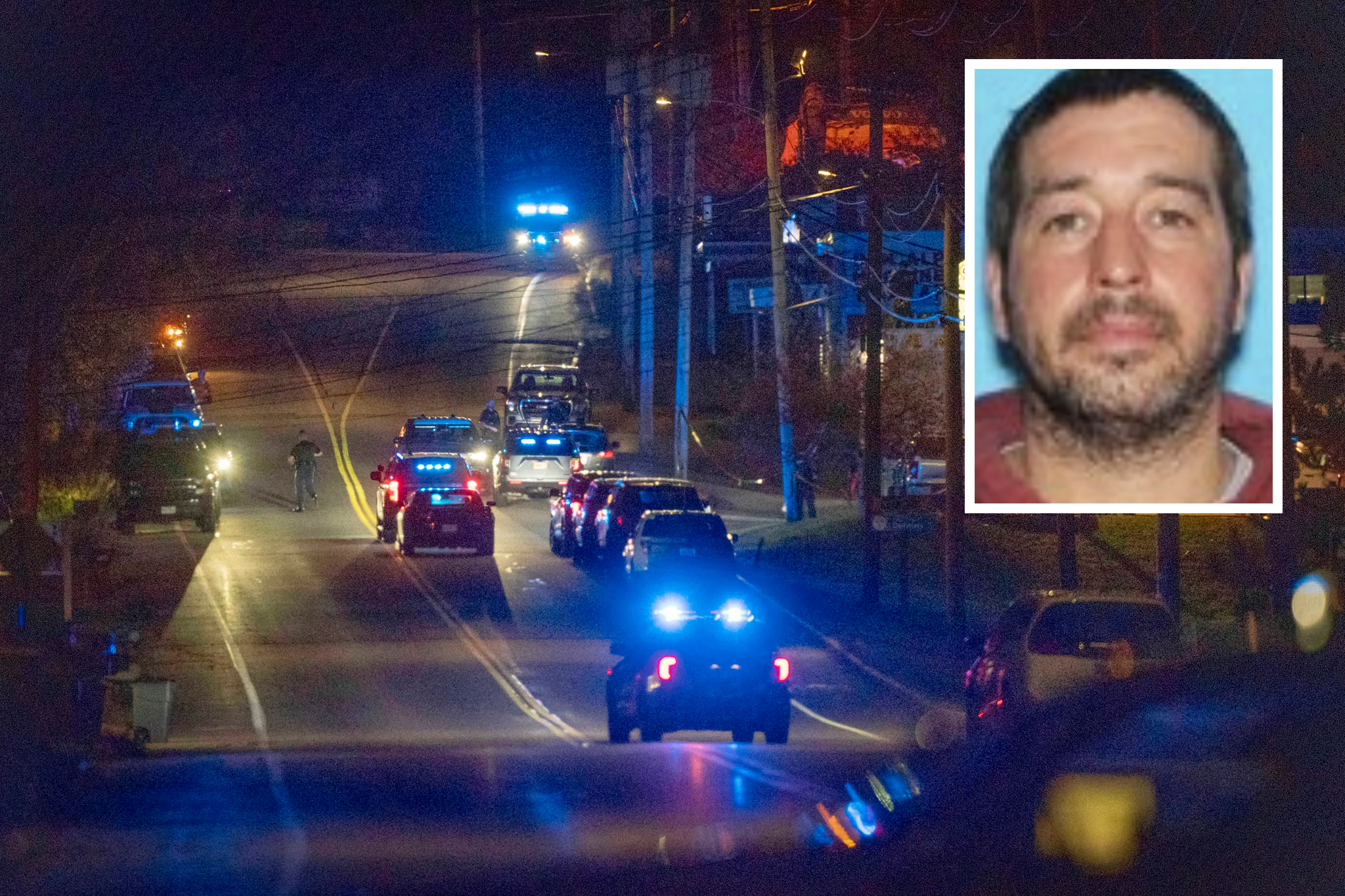 Up to 22 people are feared dead and about 60 more injured as police continue the hunt for an active shooter in Lewiston, Maine.
Police have identified 40-year-old Robert Card as a person of interest in the attack, which took place across multiple downtown locations, and said he should be considered "armed and dangerous".
In a late-night press conference, Maine Public Safety Commissioner Mike Sauschuck declined to give specific figures for the number of dead and injured in the mass shooting, saying the situation remained "very fluid".
"This is a very fluid situation," he said. "I don't have firm numbers and when I do, I will be happy to share with you... I don't think it's helpful [to give a toll now]."
A city councillor told CNN that at least 22 people had been killed while up to 60 others were injured. A Lewiston police source also initially told NBC News that the death toll stood at 22 – but the outlet later reported that sources were putting the death toll at 15 to 20.
Hundreds of police are now searching the city of Lewiston and surrounding areas of Maine state for the perpetrator of mass shootings at a bar and a bowling alley. President Joe Biden has offered federal support in the wake of the "horrific" attack and spoken to several Maine lawmakers, the White House said.
Pictures released by the sheriff's office from one of Wednesday's crime scenes showed a bearded man in a brown hoodie and jeans, holding a weapon in the firing position.
"We have literally hundreds of police officers working around the state of Maine to investigate this case to locate Mr Card, who is a person of interest," Maine Public Safety Commissioner Mike Sauschuck told a news conference.
A Maine law enforcement bulletin identified Card as a trained firearms instructor and member of the US Army reserve who recently reported that he had mental health issues, including hearing voices. It also said he threatened to shoot up a National Guard base.
"Card was also reported to have been committed to a mental health facility for two weeks during summer 2023 and subsequently released," said the notice from the Maine Information & Analysis Center.
As the manhunt widened, Maine State Police issued a shelter-in-place order in the city of Lisbon after they located "a vehicle of interest" in the area.
The Central Maine Medical Center issued a statement online saying it was responding to a "mass casualty" event, but did not share details on the precise number of those injured.
"Central Maine Healthcare is coordinating with area hospitals to take in patients," the statement read.
Describing the scene, Melinda Small, the owner of Legends Sports Bar and Grill, said her staff immediately locked their doors and moved all 25 customers and employees away from the doors after a customer reported hearing about the shooting at the bowling alley less than a quarter-mile away around 7pm.
Soon, the police flooded the roadway and a police officer eventually escorted everyone out of the building four at a time. Everyone in the bar is safe."I am honestly in a state of shock. I am blessed that my team responded quickly and everyone is safe," Ms Small said.
"But the same time, my heart is broken for this area and for what everyone is dealing with. I just feel numb."
The alert for Lewiston was made shortly after 8pm as the sheriff's office reported that law enforcement agencies were investigating "two active shooter events."
Officials issued an update around 10pm for what they described as a manhunt.
"Avoid the area until authorities give the all-clear," the statement said.
"Seek alternative routes to circumvent the area and any disruptions. If already operating in the affected region, adhere to all instructions issued by local officials, including the shelter-in-place order."
"We are encouraging all businesses to lock down and or close while we investigate," the sheriff's office reported.
A text sent out by Lewiston Public Schools urged anyone near or at the school for conferences to get in a safe place.
"We are going into lockdown. I will provide more information as it is available and appropriate," the alert read.
Maine Governor Janet Mills wrote in a statement: "I am aware of and have been briefed on the active shooter situation in Lewiston. I urge all people in the area to follow the direction of State and local enforcement.
"I will to continue to monitor the situation and remain in close contact with public safety officials."
The massacre is the deadliest in the United States since at least August 2019, when a gunman opened fire on shoppers at an El Paso Walmart with an AK-47 rifle, killing 23 in a shooting that prosecutors branded an anti-Hispanic hate crime, according to the Gun Violence Archive.
The 22 fatalities is also on par with the number of homicides that normally occur in Maine in any given year. The number of annual homicides in the state has fluctuated between 16 and 29 since 2012, according to Maine State Police.
The number of US shootings in which four or more people were shot has surged since the Covid-19 pandemic began in 2020, with 647 occurring in 2022 and 679 projected to occur in 2023, based on trends as of July, according to data from the archive.
The deadliest US mass shooting on record is the massacre of 58 people by a gunman firing on a Las Vegas country music festival from a high-rise hotel perch in 2017.