One student killed and another arrested after shooting at Louisiana high school
Shooting at about 3pm at St Helena College and Career Academy in Greensburg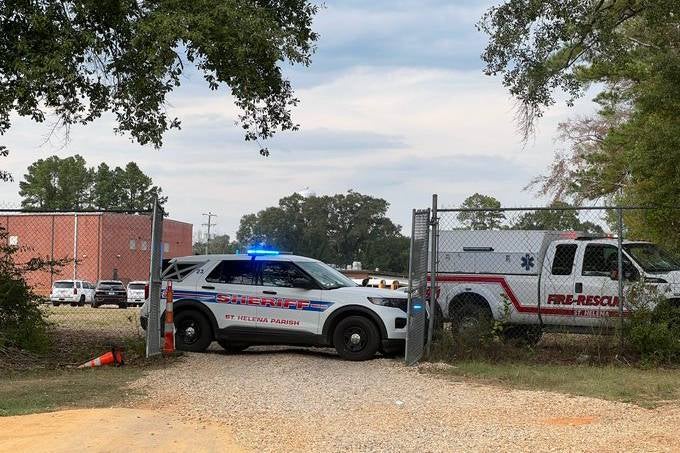 A student has been killed and another taken into custody after a shooting at a high school in Louisiana.
The shooting happened at about 3pm local time on Tuesday at the St Helena College and Career Academy in Greensburg.
Sheriff Nat Williams said the person arrested was a juvenile and a student at the school. The suspect is 14, school officials told WAFB-TV.
The victim was identified by a relative at the scene as 16-year-old football player Vernon Gordon Jr., according to NBC's Baton Rouge affiliate.
No motive for the shooting has been given, while two other people were taken to hospital but the nature of their injuries and their condition were not immediately known.
"This is being investigated by state police and the Sheriff's Office," said St Helena Parish Sheriff Nat Williams.
The St Helena Parish School District stated that school will be cancelled until Friday, as well as the football game.
"A tragic incident occurred on the campus of St Helena College and Career Academy," the school district stated in a social media post.
"The scene is still active and we are working closely with authorities at this time. An official statement from the school district is forthcoming regarding details that can be shared with the community.
"School is canceled until Friday as well as the football game and School Board meeting. Grief counselors will be available for all learners upon their return this Friday."
With reporting from the Associated Press