Fatal shoving of beloved singing coach shocked NYC. The woman responsible will be jailed for eight years
Lauren Pazienza, 28, appeared in court on Wednesday where she tearfully admitted to the random act of violence that shocked New Yorkers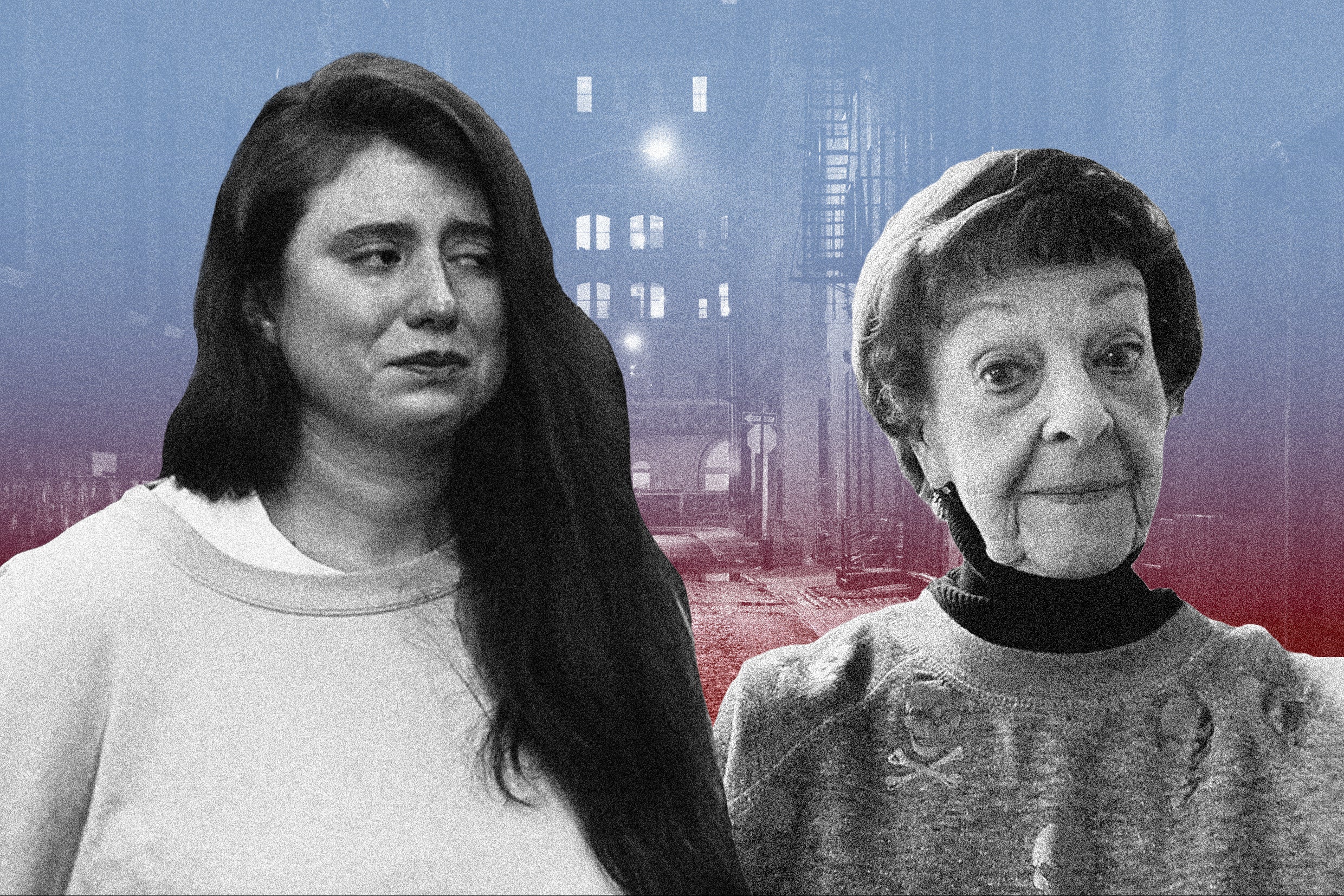 A former events planner will spend the next eight years behind bars after pleading guilty to fatally shoving a beloved 87-year-old Broadway singing coach to the ground in Manhattan.
Lauren Pazienza, 28, appeared in court on Wednesday where she tearfully admitted to the random act of violence that shocked New Yorkers in March 2022.
Ms Pazienza pleaded guilty to first-degree manslaughter in the shocking death of Barbara Maier Gustern as part of an agreement with the Manhattan District Attorney's office. She will serve eight years in prison and five years of post-release supervision.
The sentence is just a fraction of the maximum 25 years she would've faced if convicted at trial. A formal sentencing is scheduled for 29 September.
Ms Gustern's grandson AJ Gustern spoke directly to Ms Pazienza while sharing his reaction with reporters following the decision this week.
"Lauren, you're extremely lucky," Mr Gustern said. "I hope you learn some empathy because apparently you're incapable of empathy."
Ms Pazienza has been held at Rikers Island since she turned herself in to police on 22 March 2022, about two weeks after the apparently unprovoked attack of a woman with whom she had no prior relationship.
So who is Ms Pazienza? What could have possibly motivated her to push an elderly woman to her death?
Following the court hearing on Wednesday, her attorney Arthur Aidala, told DailyMail.com that he believed his client was discriminated against because she's white.
"There's only the media coverage because this is a white girl," he said. "If this was an African American young woman who pushed an African American 87-year-old woman in Inwood, Manhattan, maybe you wouldn't even hear about it."
Mr Aidala also said that Ms Pazienza, who just before the attack had several glasses of wine with her fiancé while celebrating 100 days until their wedding, was incapable of forming intent to harm Ms Gustern.
"She had had drugs, she had maybe two bottles of wine, and a ton of marijuana," Mr Aidala told the news outlet.
Ms Pazienza reportedly dashed across the street in the Chelsea neighborhood of Manhattan, and called the singing coach "a b****" before pushing her onto the sidewalk.
Ms Pazienza returned to her home in Queens where she told her then-fiancé that she had pushed someone, prosecutors said.
Five days after the attack, Ms Gustern died from her injuries.
The attack
On the evening of 10 March, Ms Gustern was standing on the corner of West 28th Street and 8th Avenue in Chelsea, Manhattan, not far from her apartment building.
She was waiting for a cab to take her to Joe's Pub at the Public Theater, The New York Times has reported, where a student of hers was performing.
At about 9.30pm, someone approached Ms Gustern from behind and shoved her violently to the ground. Ms Gustern hit her head on the pavement, leaving a bleeding gash.
"I've never been hit so hard in my life," she told a friend as she waited for police and medics to arrive.
Before she lost consciousness, Ms Gustern managed to describe her attacker to police, and told them the woman shouted a derogatory word before pushing her.
She was then taken to a hospital, where she was treated for what her grandson called "traumatic damage to the left side of her brain".
Her condition deteriorated, and she died on 15 March.
The killer
Lauren Pazienza is from Port Jefferson, Long Island, but lived in Astoria, Queens, with her Microsoft consultant fiancé at the time of the attack.
According to a now-deactivated LinkedIn account, Ms Pazienza was a communications and events coordinator at the furniture retailer Roche Bobois. She resigned in 2021, the company said.
It was later revealed that Ms Pazienza's fiancé told police she had consumed "several glasses of wine" before the attack that day while celebrating their engagement.
But the couple got into an argument and Ms Pazienza stormed away. She continued to drink in a nearby park until her encounter with Ms Gustern.
Ms Pazienza watched the ambulance take the elderly woman away before she returned to her apartment in Queens. In the weeks that followed, she fled to her parents' home on Long Island, deleted her social media accounts and hid her cell phone at her aunt's house.
Two weeks later, Ms Pazienza turned herself in to police after media coverage grew and surveillance video footage of the attack was released.
Ms Pazienza's former friends have recently told DailyMail.com that they were not surprised by her crime, saying she was "pure trouble."
Another acquaintance said she never before had to face any consequences in her life and that she was known to mock "fat and deaf people" in a derogatory manner.
The victim
Ms Gustern was a well-regarded and accomplished singing instructor. Among other clients, she coached Blondie singer Debbie Harry and the 2019 cast of the musical Oklahoma!
The actor Taylor Mac, who frequently collaborated with Ms Gustern, described her to the Times as "one of the great humans that I've encountered".
Ms Gustern's grandson initially announced her death on Facebook at the time.
"Today, at 11.15AM, we have lost one of the brightest little flames to ever grace this world," Mr Gustern wrote. "Bobbob, I love you, you are and always will be my heart."
He posted again on Facebook following the judge's decision on Wednesday.
"Thanks to everyone who attended today's hearing and all before it," he wrote. "The verdict is less than ideal in my opinion, but going up against such financial resources is undoubtedly a risk. While I may not agree, I understand why the prosecution took that route and have nothing but gratitude for their work."