Woman pleads guilty to fatally shoving 87-year-old Broadway singing coach
Lauren Pazienza, 28, will serve eight years in prison - a fraction of the maximum 25 years she would've faced if convicted at trial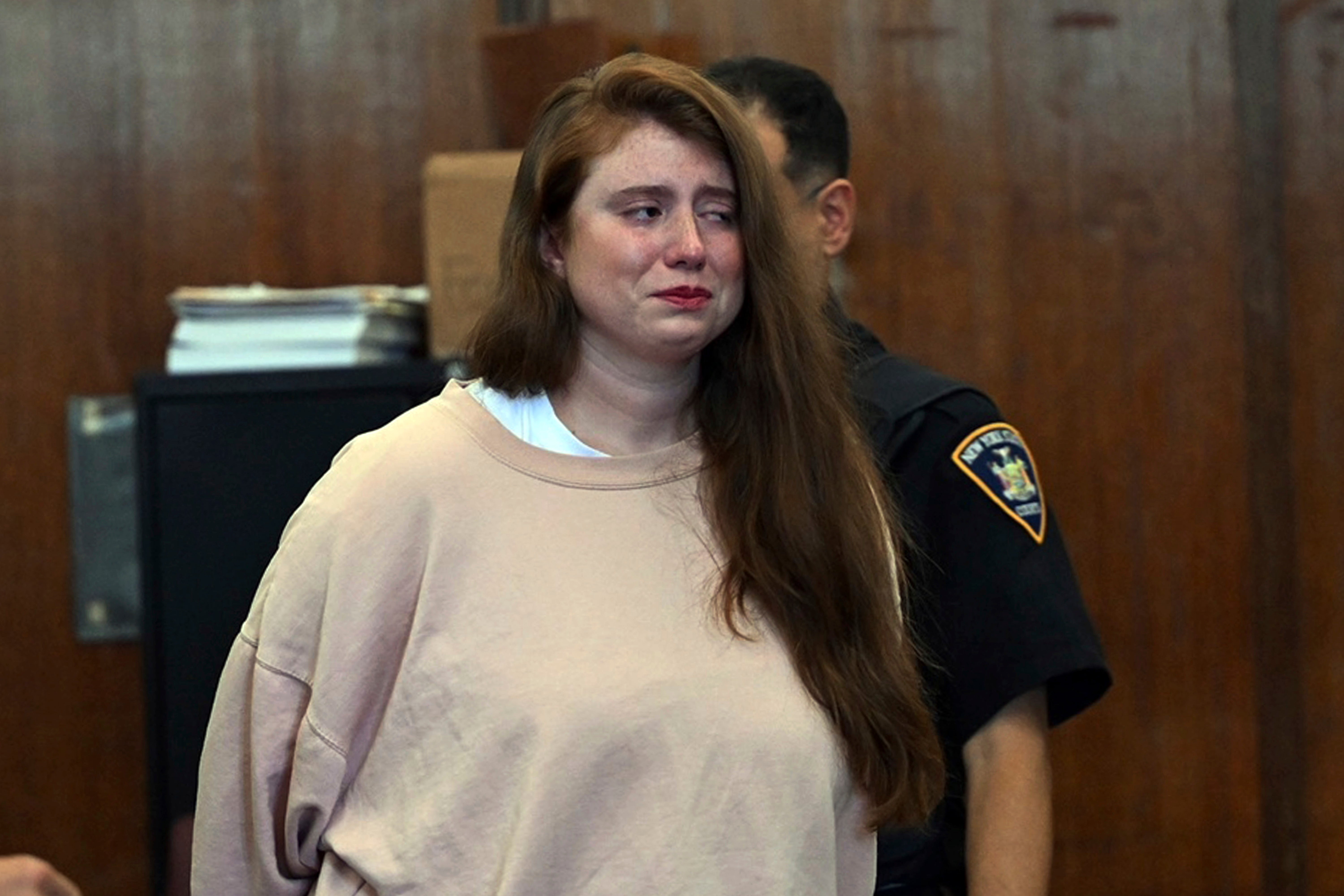 A woman who fatally shoved an 87-year-old Broadway singing coach onto a Manhattan sidewalk avoided a long prison sentence by pleading guilty to manslaughter.
Lauren Pazienza, 28, cried in court on Wednesday as she admitted randomly attacking Barbara Maier Gustern on March 10, 2022. The singing coach died five days later.
"Today's plea holds Pazienza accountable for her deadly actions," Manhattan District Attorney Alvin Bragg said in a statement.
However, Gustern's relatives told The Associated Press said they were disappointed with Pazienza's plea deal.
Pazienza will serve eight years in prison - a fraction of the maximum 25 years she would've faced if convicted at trial.
The former event planner originally from Long Island has been behind bars at Rikers Island since a judge revoked her bail in May 2022. She is scheduled to be formally sentenced on 29 September.
On the evening of 10 March 2022, Ms Gustern was standing on the corner of West 28th Street and 8th Avenue in Chelsea, Manhattan, not far from her apartment building.
She was waiting for a cab to take her to Joe's Pub at the Public Theater, The New York Times reported, where a student of hers was performing.
At about 9.30pm, someone approached Ms Gustern from behind and shoved her violently to the ground. Ms Gustern hit her head on the pavement, leaving a bleeding gash.
"I've never been hit so hard in my life," she told a friend as she waited for police and medics to arrive.
Before she lost consciousness, Ms Gustern managed to describe her attacker to police, and told them the woman shouted a derogatory word before pushing her.
In an interview with police, Pazienza's fiance said she told him about the episode and said Gustern "might have said something" to her, although she wasn't sure.
She was then taken to a hospital, where she was treated for what her grandson called "traumatic damage to the left side of her brain". Her condition deteriorated, and she died on 15 March 2022.
According to The New York Times, Ms Gustern was a well-regarded and accomplished singing instructor. Among other clients, she coached Blondie singer Debbie Harry and the 2019 cast of the musical Oklahoma!
The actor Taylor Mac, who frequently collaborated with Ms Gustern, described her to the Times as "one of the great humans that I've encountered".