Las Vegas teen's callous words after arrest for deadly hit-and-run revealed: 'I'll be out in 30 days'
Both suspects face murder charges in the Las Vegas hit-and-run death of Andreas Probst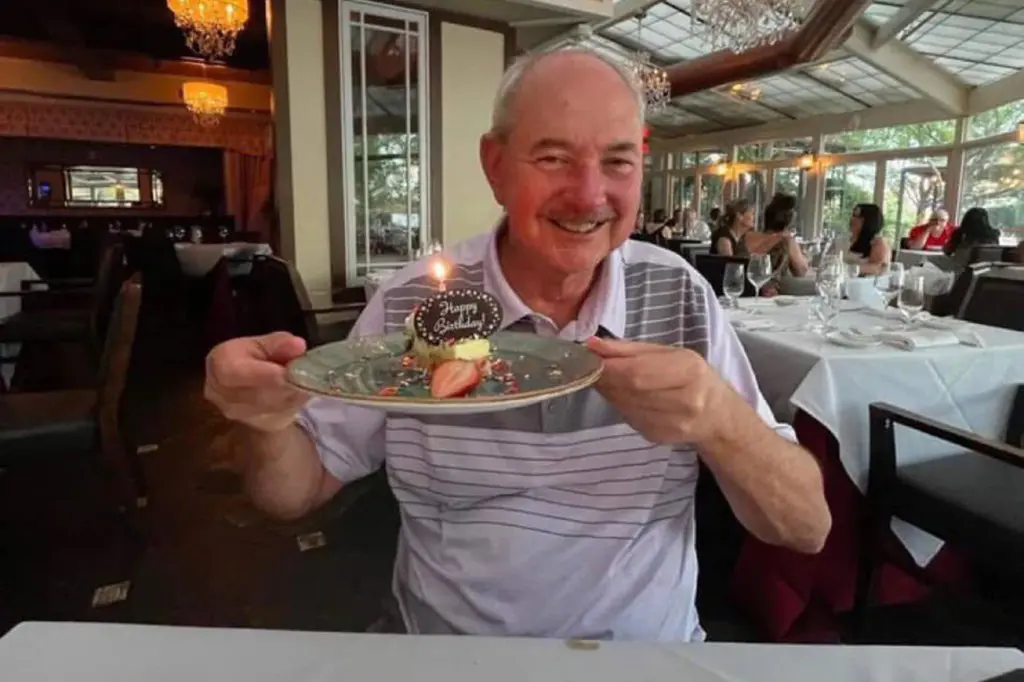 A teen accused of intentionally striking and killing a retired police chief in Las Vegas allegedly said he would be out of jail "in 30 days" as he was taken into custody.
Two teenagers, who were 16 and 17 at the time, were arrested for plowing into Andreas Probst, 64, while he was on his morning bike ride on 14 August.
Both teens are facing multiple charges, including murder and attempted murder.
The elder suspect, who is now 18, allegedly recorded video of the crash as his friend drove.
Police bodycam footage released by 8newsnow allegedly shows the 18-year-old telling police he would get nothing more than a "slap on the wrist" for a hit-and-run as he was taken into custody this week.
"You think this juvenile [expletive] is gonna do some [expletive]? I'll be out in 30 days, I'll bet you," he can be heard saying.
"It's just ah, [expletive] ah, hit-and-run — slap on the wrist."
Video footage purportedly showing the crash that killed Probst circulated widely on the internet.
In a video of the fatal hit-and-run, one of the teenagers can be heard asking "Ready?" before the teenagers mow down Probst.
"Yeah, yeah, yeah, hit his a**," the other teenager says as the driver veers into the bike lane behind Probst.
The retired police chief is then struck off his bike and thrown against the windshield.
"Damn, that n**** got knocked out!" the passenger can then be heard saying. "Oh, sh**, we need to get out of here," the panicked driver replies.
A final image from the moving car shows Probst on the ground next to the curb as the teenagers drive off while laughing.
Probst was rushed to a hospital where he died.
Clark County District Attorney Steve Wolfson declined to say on Thursday whether police have the cellphone on which the video was allegedly recorded.
Deputy police chief Nick Farese called the recording, which was taken from inside a stolen vehicle, appalling and a "cowardly act."
He said the teenagers left Probst "for dead on the side of a road."
Both teens are expected to be tried in adult court.
Las Vegas police said they have tied the teens to at least three hit-and-run incidents and three car thefts on the morning of 14 August.
According to police, the teenagers first struck a 72-year-old bicyclist while in a stolen Hyundai sedan, drove away, crashed into a Toyota Corolla and again drove away before striking Probst.
The 72-year-old was not injured in the crash.
Probst's daughter, Taylor, said the family was devastated by the "senseless murder" of her father.
She described her father as a "man of honor" and "a real-life 'Pee-Wee Herman.'"
She said: "Andy's life was robbed by two individuals who did not believe lives of others matters," she said. "We ask you please do not politicize his death or use it for culture wars. He was a man of honor, with 35-plus years in law enforcement. A little league dad, an honorary Girl Scouts member, a real-life 'Pee-Wee Herman,' a jokester, a prankster."
She attributed the violence against her father to social media and "decayed family values."
Probst retired from law enforcement in 2009 and served as the police chief of the Los Angeles suburb of Bell. After his retirement, he moved to the Las Vegas area where he worked in global security.
The two teens are yet to enter a plea and were being held without bail.
The teens cannot face the death penalty. Under Nevada law, if they are convicted in adult court of murder committed before they were 18, the most severe sentence they can receive is 20 years to life in state prison.