Former teen beauty queen claims she was sex-trafficked and forced into porn
Kirsty Althaus claims she was raped, drugged and sex trafficked in a lawsuit bought against pornography platforms, yet another woman who was affected by Girls Do Porn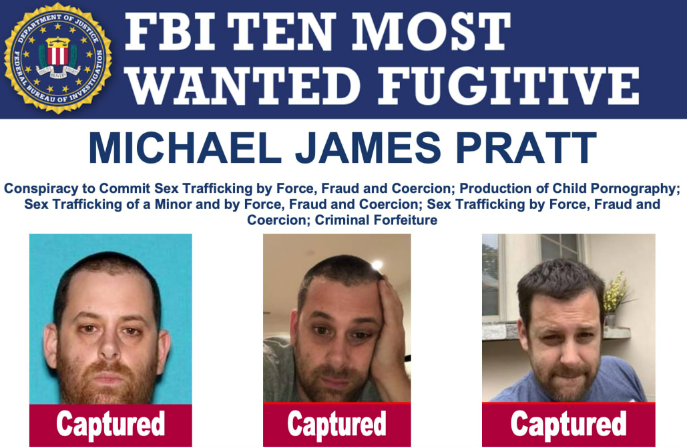 A former beauty pageant queen has made new allegations in a federal lawsuit claiming she was sex trafficked and raped on the orders of an infamous pornography producer.
Kirsty Althaus was the runner-up in the Miss Teen Colorado USA Pageant in 2013, but was forced to give up the title when she was found to be in online pornography videos, with her name in the title.
A copy of the lawsuit, filed on 8 September, was obtained by The Daily Beast, which said she made allegations against a series of inter-related companies, such as Aylo (formerly known as MindGeek, the parent company of sites like PornHub), and Ethical Capital Partners, a private equity firm that acquired Aylo back in March.
She is suing Aylo and Ethical Capital Partners for aiding and abetting sex trafficking, profiting from sex trafficking and advertising a victim of sex trafficking.
Ms Althaus is setting her claims against Michael Pratt, the owner of Girls Do Porn, a shut-down company, who was arrested back in December 2022 for allegedly coercing hundreds of women into making sex tapes and then distributing them without their consent, the Daily Beast reports.
Girls Do Porn was set up in 2006 by Mr Pratt, from New Zealand, which specialised in producing pornography of only younger women between 18 and 22.
Ms Althaus, from Colorado, wanted to have a professional modelling career. She posed for companies such as Kohl's and Champion, as well as competing and being runner-up in the Miss Teen Colorado pageant in 2012, reports Daily Beast.
A year later, she left school at 18, wanting to focus on her modelling career. She saw an advertisement on Craigslist offering a paid modelling opportunity, with expenses paid such as flying her out to San Diego.
"Rather than the mere headshots and clothing photoshoot (sic) that she had agreed to fly to San Diego to do, Pratt began demanding that Plaintiff film nude and sexually explicit videos. When Plaintiff refused, Pratt, now 41, and his conspirators immediately pressured her and plied her with booze and pills to soften her reluctance," the lawsuit states.
The lawsuit stated she endured "protracted filming", where Ms Althaus had to endure approximately nine hours of non-consensual sex, to the point she started to bleed.
In one shoot, Mr Pratt was so infuriated with Ms Althaus and her pleas to stop that he broke a hotel lamp and got out his gun, according to the lawsuit.
Ms Althaus describes in the lawsuit as being harassed over text by Mr Pratt, after she returned to college, to make more videos and threatened to make her original video public if she refused, as screenshots obtained by Fox News show.
"You better be here by noon shoot 2tomorrow or your graveyard," one text included in the lawsuit read.
The lawsuit stated that in January 2014 a text from an anonymous number came up on Ms Althaus' phone while she was sitting in class, it said: "Told you b****." Ms Atlhuas then saw that all her videos became live on Twitter, PornHub and other pornography websites, Daily Beast reports.
In the lawsuit, she said that she started to suffer "severe distress and anxiety;" she found it hard to keep strong relationships, people would recognise her on the street and students at her college would harass her. She goes on to say that she would lose jobs once her employers discovered she had appeared in a pornography video.
She claimed she tried to report how she was sex trafficked and raped to MindGeek, where the video was being distributed, but said she was ignored due to their focus on making "millions of dollars" off the content, the lawsuit reads.
Although she changed her name, and the video is now ten years old, she is still harassed due to what happened in her past, Ms Althaus said in the lawsuit.
"Unidentified men continue to approach Plaintiff's home at all hours of the day and night," her lawsuit reads, "As recently as May-June 2023, Plaintiff was assaulted at her home by a self-described PornHub subscriber who confronted her about the recent removal of the subject videos from Defendants' websites."
Mr Pratt was included on the FBI's Ten Most Wanted Fugitives list in 2022 for three months until he was captured in Spain.
Pratt was charged in a 19-count indictment with sex trafficking, production of child pornography, sex trafficking of a minor, and conspiracy to launder monetary instruments in connection with the operation of the GirlsDoPorn adult website, according to the FBI.
He was on the run for years, fleeing in 2019 after 22 women filed a lawsuit in 2017 claiming he and his co-conspirators for conning the women into making pornography videos and then lying about distributing the footage. He said the videos would only be sold to private collectors solely on DVDs and small video stores not located in the US, but the videos ended up on famous pornography websites, sometimes putting their names in the title.
Ms Althaus' lawsuit also names GirlsDoPorn co-conspirators, Michael Isaac Wolfe and Andre Garcia.
Garcia is currently serving a 20-year sentence after pleading guilty to two counts of sex trafficking in November 2020, according to the United States Attorney's Office.
Wolfe was sentenced in October 2022 for admitting to coercing prospective models into filming videos for Girls Do Porn, then lying to them saying the videos would not be distributed in the United States, says the Attorney's Office.
According to the Daily Beast, Ms Althaus is now another woman coming forward to relay the alleged abhorrent crimes committed against her. She claims she was deceived into filming nonconsensual sex scenes by Mr Pratt, saying she was raped, drugged, physically abused and blackmailed by both Pratt and his associates.
The lawsuit that was brought forward by the 22 women in 2017 included similar harrowing stories, such as being "assaulted". This previous lawsuit resulted in Girls Do Porn being ordered to pay $12.8m in damages as well as ownership rights to the videos they featured in. Between October and November 2019, six people were charged on counts of sex trafficking by force, fraud and coercion, with a further two people charged in December with obstruction of sex trafficking enforcement.
MindGeek, now Aylo, was also under fire in 2021 when 40 women sued the company for knowingly profiting from Girls Do Porn content. The judge ordered a "discovery into its corporate structure, finances, operations, and ownership to determine which entities and persons should remain in the case," says law firm Brown Rudnick LLP.
In a statement to The Independent, Aylo declined to comment on the lawsuit but said they looked forward to "the facts being fully and fairly aired" in court.
"The safety of our community is our number one priority, so we are proud to have instituted Trust and Safety policies that surpass those of any other major user-generated platform on the internet," Aylo said in a statement. "Our compliance program has helped us set the standard for the tech industry, and we are committed to remaining at the forefront of this important area."
The Independent has contacted both Aylo and Ethical Capital Partners for comment. We have also asked if they have filed a position statement or defences, as it is not clear at this time.