Kayla Unbehaun was abducted. A Netflix show and a chance encounter brought her home
Kayla Unbehaun was reported missing from her Illinois hometown on the Fourth of July in 2017. Now, a Netflix series is getting credit for her safe recovery in South Carolina, and her mother is facing charges. Sheila Flynn writes
Wednesday 15 November 2023 11:50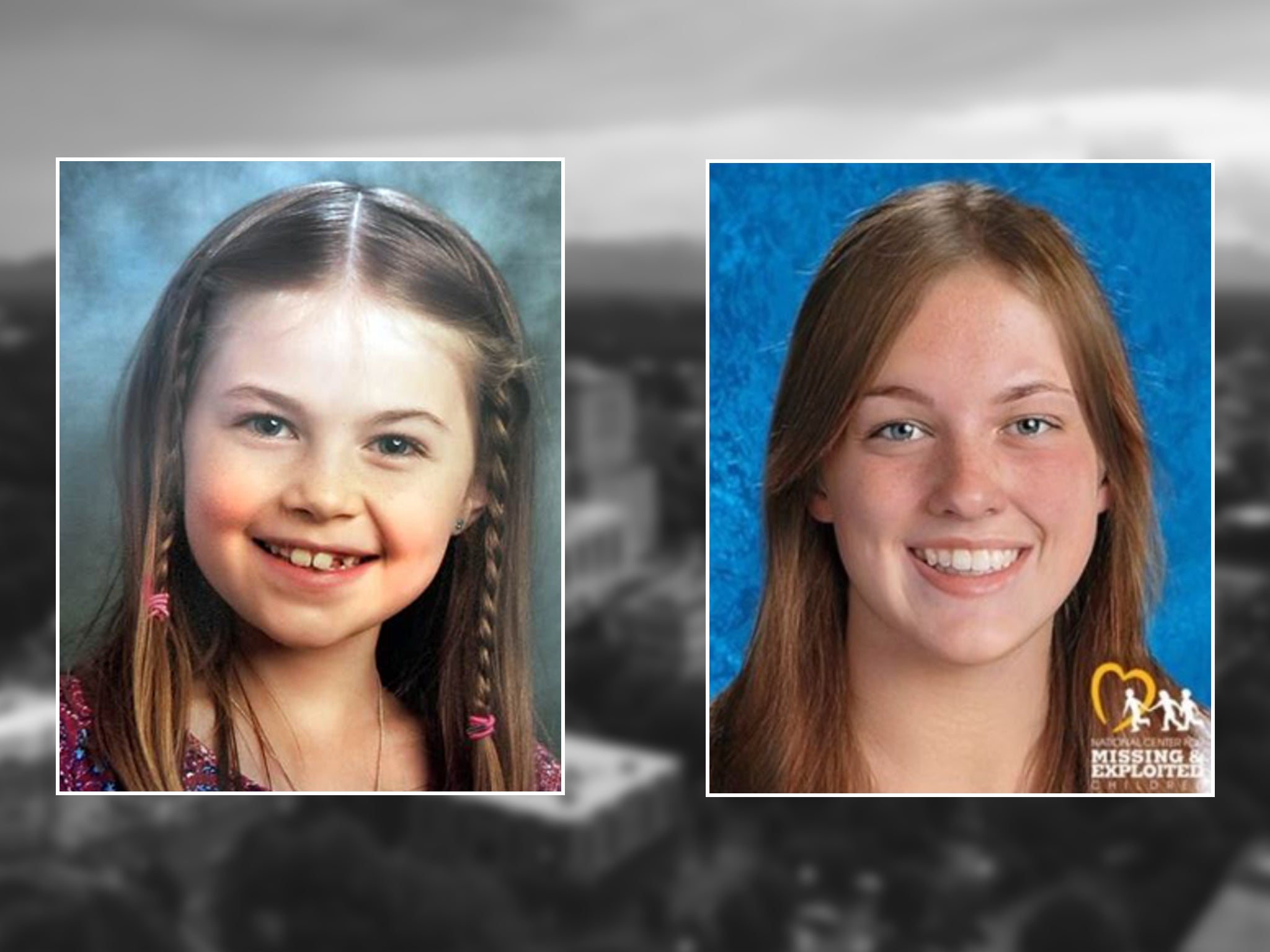 Kayla Unbehaun vanished from her Illinois hometown in an apparent abduction by her mother, who did not have custody.
The nine-year-old's photo appeared on an episode of the Netflix show Unsolved Mysteries about parental abductions, an age-progression image flashing on screen to depict what she would look like now.
Months later, someone at a North Carolina store recognised Kayla as a missing child — setting off a chain of events that led to her mother's arrest and Kayla's reunification with her father in the Midwest.
Here's everything we know about Kayla's abduction and safe recovery — and the questions that remain unanswered in the case.
A child and mother vanished on July 4th
Kayla was born on 5 July 2008 to Ryan Iskerka and Heather Unbehaun in the western suburbs of Chicago. After the couple split, a judge awarded the child's father permanent custody. Kayla was spending July 4th with her mother in 2017, however, and was scheduled to be returned to her father the next day, on her ninth birthday.
"According to police interviews, Heather was last seen packing her belongings up to the roof of her car," Mr Iskerka wrote in a GoFundMe established just days later. "Her closest family members indicated she went on a camping trip to an unknown location in Wisconsin and was expected to return on Wednesday July 5th at 7pm for a parenting time exchange with me.
"Heather and Kayla did not show up for the court ordered exchange and the police were immediately contacted and an investigation was launched.  It was discovered that all of Heather's social media had been canceled and her phone turned off. As far as we know, no one has been able to reach her or has talked to her since the 4th of July. 
"Because of this, the following day I had filed a missing person's report for both Kayla and Heather. Heather also did not show up for a court date motioned by her on Friday June 7th. Her lawyer had not talked to her for days, was unaware of what happened and was very concerned."
Mother charged with abduction as father pleads for help
After Mr Iskerka filed the missing person's reports, Ms Unbehaun was charged in 2017 with child abduction, a Class 4 felony, the Kane County State's Attorney said Tuesday in a statement. A judge set her bail at $10,000 and, "since then, South Elgin police pursued numerous leads and tips, working with police agencies from around the country in an attempt to locate the child and Unbehaun."
Mr Iskerka, meanwhile, was appealing for donations and information, writing on the GoFundMe that he planned to use the assistance "to hire a private investigator and any additional cost concerning the search for them and their health and safety for when they are found. "The safety and return of Kayla is the top priority of all of my family and I and any help we receive through this funding is greatly appreciated," he wrote.
Between July 2017 and May 2023, the page raised just over $2,500 toward its $10,000 goal, the last donation recorded on the site coming in nearly four years ago.
In November, however, Kayla's picture featured on an episode of Netflix's Unsolved Mysteries. At the end of Abducted by a Parent, the final instalment of the program's third Netflix season, missing posters and age progression images are shown from the National Center for Missing and Exploited Children (NCMEC).
For just under five seconds, a photo of Kayla at nine appears onscreen alongside a picture of what she might look like as a teenager.
A Bring Kayla Home Facebook page, meanwhile, was also promoting the age progression image — sharing it as recently as 21 April. Created the same day as the GoFundMe — five days after Kayla was last seen in Wheaton with her mother — the page has more than 7,000 followers.
Search meets unlikely ending
Kayla and her mother were at Westgate Regional Shopping Center on the evening of 13 May in Asheville, North Carolina, when they caught the notice of a person at upmarket consignment shop Plato's Closet, according to authorities.
That person "recognized Unbehaun and recalled that the child was missing," Kane County State's Attorney's Office posted Tuesday on social media. "A store employee immediately contacted Asheville police, who contacted South Elgin police.
"South Elgin police confirmed the identity of the two individuals as Heather Unbehaun and the missing child."
Ms Unbehauen, 40, was subsequently taken into custody, and Kayla has since been reunited with her father.
Kayla's father had included this video of his missing daughter on a GoFundMe page
Mr Iskerka, in a statement issued through the NCMEC, that he was "overjoyed that Kayla is home safe".
"I want to thank the South Elgin Police Department, the National Center for Missing & Exploited Children and all of the law enforcement agencies who assisted with her case," Mr Iskerka continued. "I also want to thank all of the followers on the 'Bring Kayla Home' Facebook page, who helped keep her story alive and were instrumental in spreading awareness. We ask for privacy as we get to know each other again and navigate this new beginning."
South Elgin Chief of Police Jerry Krawczyk also thanked citizens across the country and other law enforcement agencies who worked so dedicatedly to help bring Kayla home.
"We are overjoyed to report that the child is in good condition and in good spirits since being reunited with her father," he said in a release.
Law enforcement agencies — and well-wishers — were celebrating across several states as the case offered hope to investigators and families looking for people who've been missing for years.
"I certainly think this is a unique case," Asheville Police Lt. Jonathan Brown told WLOS. "It is unusual, it's not a case that we see routinely or often."
He marveled at how Kayla's mother had managed to go undetected for years.
"What's most unusual is the ability to stay off the grid, if you will, for that period of time," he said. "Typically we leave a technological bread crumb and those are usually very easy and quick to be tracked down. This was not."
What happens next
Following Ms Unbehaun's arrest in Buncombe County, she was charged with the felony offence of extradition, which she declined to waive. She posted $25,000 bond on 16 May and was released from custody, then turned herself in the following day in Kane County, Illinois, where she was booked on the abduction charge.
The 40-year-old appeared before Judge Julia Yetter on 18 May and was released on bond with an electronic monitoring device. Kayla's father obtained an order of protection against Ms Unbehaun, who is barred from being within 1,000 feet of his residence and cannot leave Illinois without court permission, a Kane County State's Attorney's Office spokesman told The Independent.
Ms Unbehaun's case has since been marked by a series of status hearings - including one on 8 November where she was ordered to undergo a psychiatric evaluation.
Her next status hearing is set for 1 December.
She has yet to enter a plea on the abduction charge. The Class 4 Felony in Illinois can carry a sentence of one to three years, often probationary.