Serial killer fears as Kansas City trucker charged with two cold case murders – and suspected of more
Gary Dion Davis is charged with two murders dating back to 1996 and 1998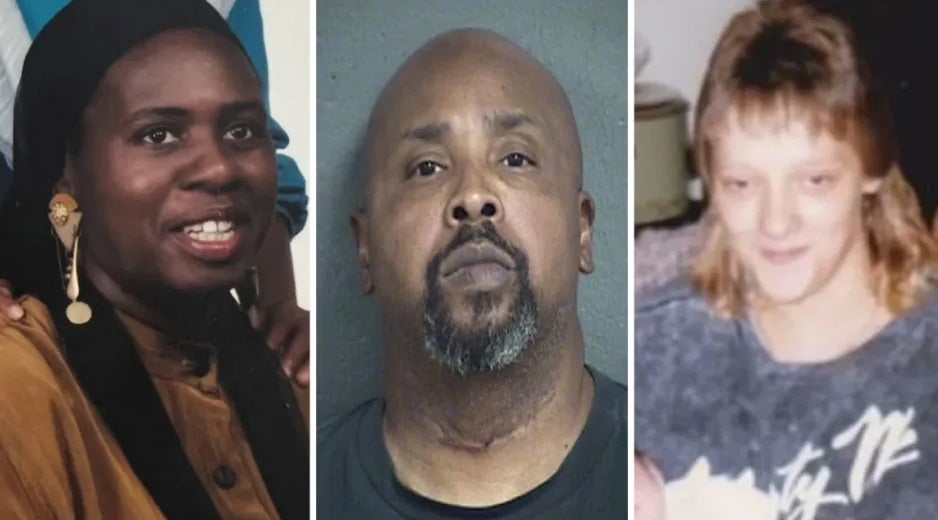 A Kansas City truck driver has been charged with two cold case murders dating back to the 1990s – with police now investigating the possibility he may be a serial killer.
Gary Dion Davis, 52, was arrested and charged with killing Pearl Barnes in 1996 and Christina King in 1998, Wyandotte District Attorney Attorney Mark Dupree said at a press conference on Wednesday.
His arrest came after officers in a new Kansas City Police cold case unit were able to use DNA evidence to tie him to the both crime scenes.
Pearl Barnes, also known as Sameemah Musawwir, was found dead inside a vacant home on Christmas Day 1996.
King, 26, was beaten to death and her body dumped behind an abandoned building back in 1998.
Now, almost three decades on, he is being held in prison on second-degree murder charges.
But, this could be just the beginning of cases connected to the suspected killer, with Kansas City Police Chief Karl Oakman sparking serial killer fears by saying "most likely he's killed more".
"We believe that once we're done with the investigation that we may be able to connect him to other cases, but we still need the public's help," he said at the press conference.
"We've reached out to other agencies, going through their cold cases... But, in my experience, based on him killing two women, most likely he's killed more."
He added: "We have a lot of unsolved cold cases. So, it may not be today. It may not be tomorrow.
"In fact, it may not be this year. But there's gonna be time. You may be in a drive-thru line. You may be at the grocery store. We're gonna eventually get you."
Mr Davis, a longtime lorry driver, is charged with second-degree murder.
He is being held in Wyandotte County jail with his bail set at $500,000.
Barnes' niece Arvetta Davis welcomed the arrest of a suspect in her aunt's case.
She told Fox News that that Barnes was a mother of two and her children are now grateful that somebody has finally been charged after more than 25 years.
"They were very young when this happened, so we've been waiting a very long time for someone to be held accountable for what happened to their mother," Ms Davis said.
King's daughter April Parks has also campaigned for justice for years for her mother.
She was just 10 when her mother died and joined a vigil back in 2021 to raise awareness of her mother's case.
"Who did it? Why? How could they do that to such a young person? She was only 26," she said at the vigil.
"Her autopsy [showed] there were so many injuries and so many abrasions and bruises. I just don't understand what she could have done that bad to deserve that."