Jury rejects lawsuit after police fatally shoot man when going to wrong house
Ismael Lopez, 41, was shot and killed by law enforcement officers in July 2017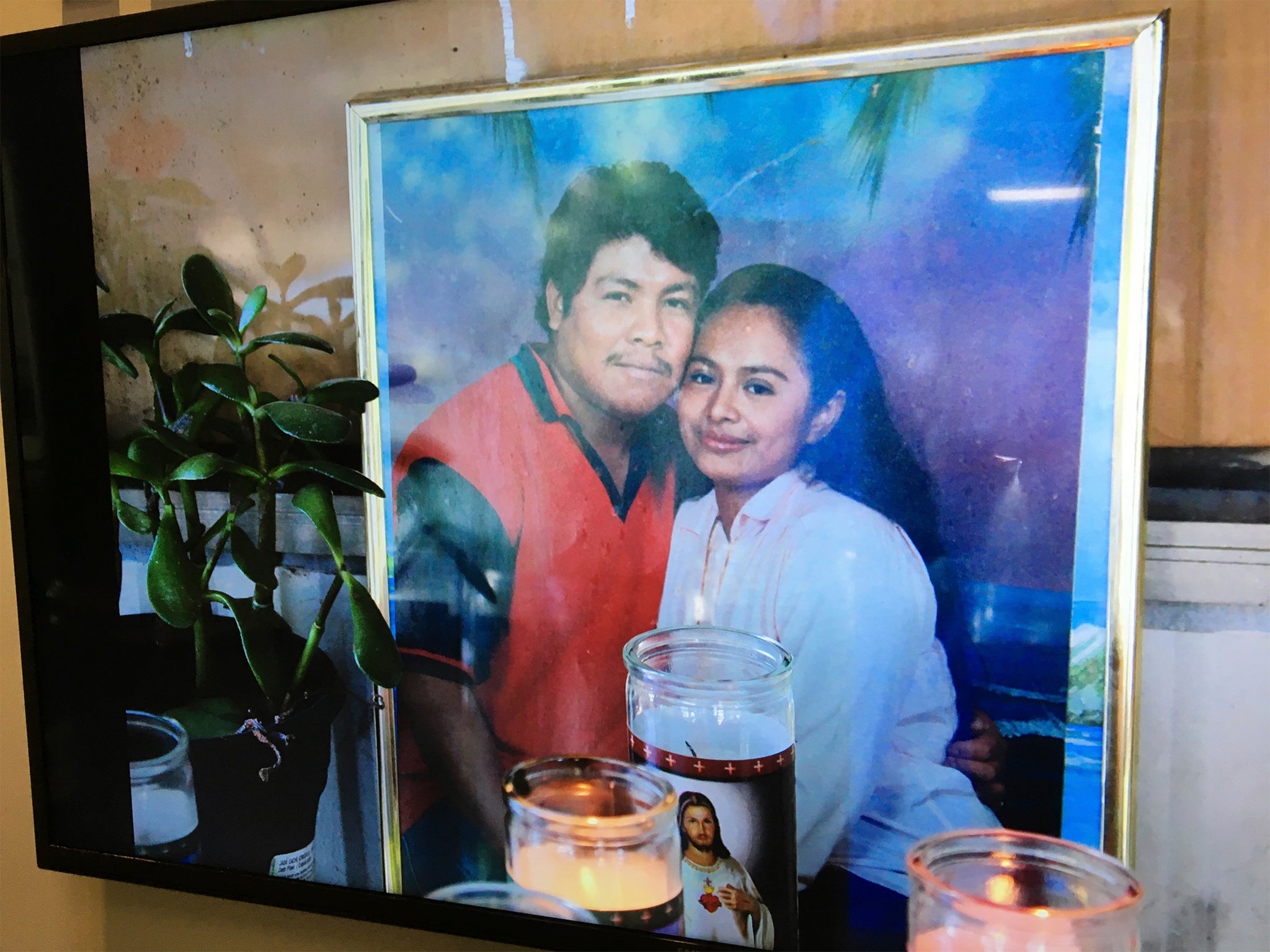 A federal court jury in Oxford, Mississippi, has ruled against a civil lawsuit filed by the widow of a man who was shot dead in 2017 by two police officers, while serving a warrant at the wrong address.
Claudia Linares was seeking $20m in compensation for the death of her husband Ismael Lopez, 41.
During the four-day trial that concluded on Thursday 15 September, the jury ruled that Southaven officers, Zachary Durden and Samuel Maze, did not violate Lopez's civil rights.
"The verdict was that the jurors did not believe that the use of force used by Officers Durden and Maze was excessive in light of all the facts that they considered," Murray Wells, the attorney for Lopez's family, said in a statement to WREG-TV.
The case had previously attracted attention because the city tried to argue that Lopez did not have any civil rights as he was living illegally in the US and was facing deportation and criminal charges for the illegal possession of firearms. However, in 2020, a judge rejected the city's claim, and ruled that constitutional rights apply to "all persons."
The Mississippi Bureau of Investigation reported that on 14 July 2017, Lopez and his wife were in bed when officers knocked on their door with the intention of serving a domestic violence warrant to a person who actually lived across the street.
According to Mr Durden and Mr Maze, the pair did not identify themselves, and when the door opened, Lopez's dog ran out and he pointed a rifle through the door. Officer Maze then shot the dog and Mr Durden fired multiple bullets at Lopez.
He died after a bullet hit the back of his skull when he was six feet from his front door. Police have claimed he was running away from law enforcement, and a third office later told investigators that Mr Durden had ordered Lopez to drop his rifle several times before shooting him.
Lopez's lawyers stated in their argument that his fingerprints and DNA were not found on the rifle supposedly used to fire at Mr Durden, but believe the officer shot him in reaction to his colleague shooting the dog. They also called upon evidence that state investigators found his body lying in a prone position with his hands cuffed behind his back.
There is no video footage to corroborate either claim.
"Those officers used tactical maneuvers to hide themselves as police officers," Mr Wells told WREG. "There are a couple of huge factors at play. One was this unbelievable mistake of going to the wrong address and we felt it was just incompetent because they didn't even take the time to look at the boxes. They went to the wrong side of the road, so that started this. They never announced that they were police and at the end of the day Ismael Lopez was shot through a door, in the back of the head," he said.
Darren Musselwhite, mayor of Southhaven, praised the jury's decision: "This verdict proves what we've believed to be correct since day one as our officers responded appropriately considering the circumstance of being threatened with deadly force," he said. "We've stood behind them during the last six years for this very reason and, for their sake, are glad this trial is over."