Idaho judge orders JJ Vallow's body to be released to next of kin
Grandparents, Larry and Kay Woodcock, have been waiting years to be able to give murdered 7-year-old proper burial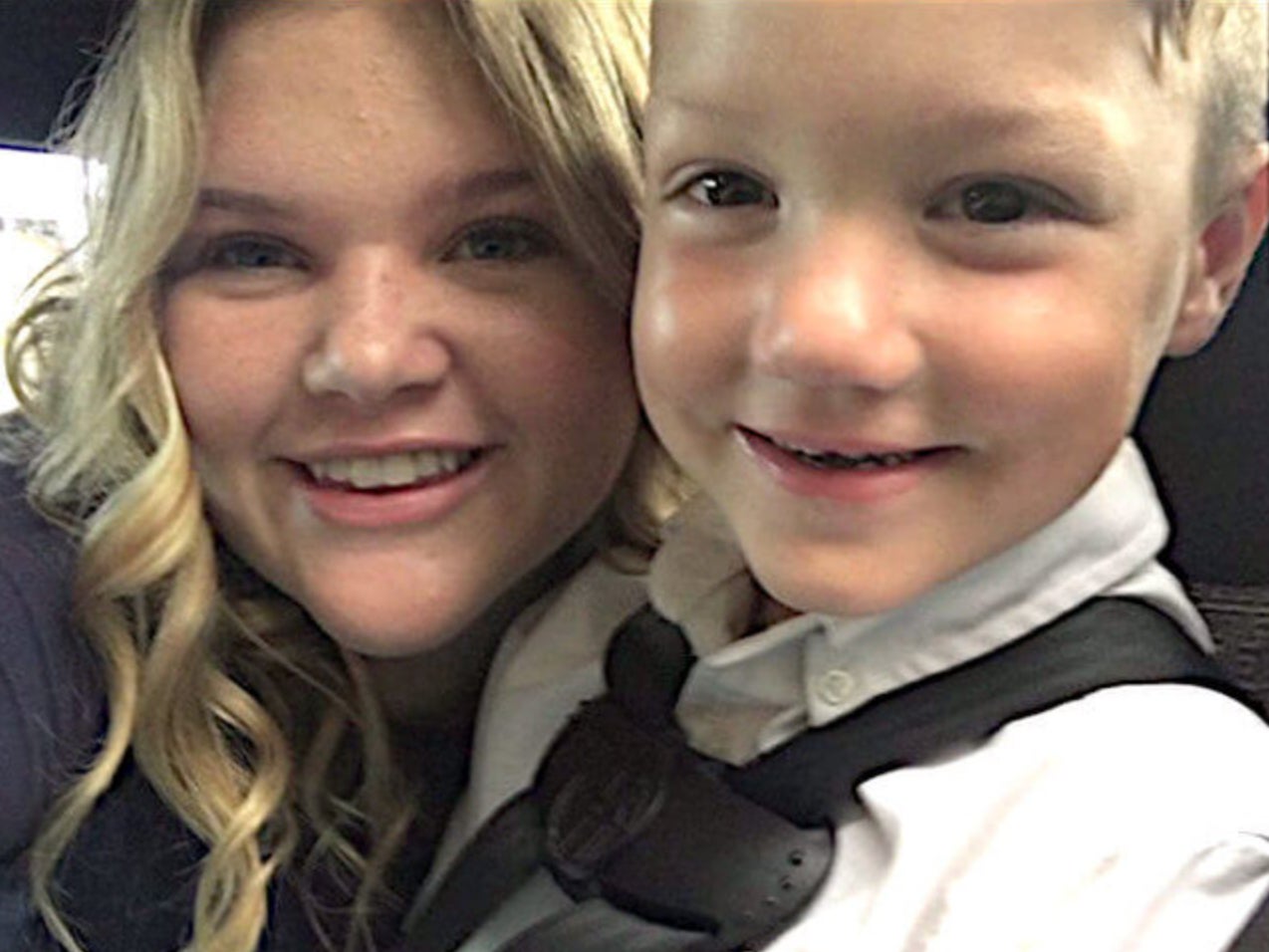 An Idaho judge has signed an order releasing the body of JJ Vallow to his next of kin more than three years after the 7-year-old was smothered and found buried in a shallow grave still wearing his red pyjamas, according to court documents.
The bodies of JJ and his 16-year-old sister Tylee Ryan have been in the custody of the State of Idaho since June 2020 when they were found buried in the backyard of Chad Daybell's Fremont County property.
JJ's grandparents, Larry and Kay Woodcock, have been waiting for years to be able to lay him to rest and give him a proper burial.
"Finally," Ms Woodcock tweeted in response to the news on Monday. "Praise Jesus. Finally."
Earlier this year, following a gruelling six-week trial, the Woodcocks celebrated the guilty verdict handed down to JJ's mother Lori Vallow. Ms Woodcock beamed through her tears and her husband Larry sang JJ's favourite song, Queen's We Will Rock You at the top of his lungs as they left the Idaho courthouse.
Vallow was found guilty and later sentenced to life in prison for the murders of her children and conspiracy to commit the murder of her husband's former wife, Tammy Daybell.
On Monday, Judge Steven Boyce, who presided over Vallow's trial, issued an order for the release of JJ's body.
Fremont County Prosecuting Attorney Lindsey Blake and Madison County Prosecuting Attorney Rob Wood in Mr Daybell's case filed a stipulation authorizing JJ's body to be released to his next of kin. It was also signed by Mr Daybell's attorney, John Prior.
Mr Daybell appeared via video from the Fremont County Jail for a status hearing last week where Judge Boyce set a date to determine whether to amend his previous camera ban that was put in place last year.
While the defence is requesting cameras in the courtroom, prosecutors Lindsey Blake and Rob Wood maintained their position on Tuesday to not have cameras in the courtroom.
Judge Boyce scheduled an in-person hearing on the matter for 930am on 29 November at the Fremont County Courthouse.
Mr Daybell's highly-anticipated trial is set to start on 1 April 2024 and is expected to last at least eight weeks.
It will be held at the Ada County Courthouse in Boise, Idaho after the judge granted a change of venue motion filed by Mr Daybell's attorney.
The case drew nationwide attention when Vallow's children went missing in September 2019.
While they were still unaccounted for, Vallow was on a beach in Hawaii marrying Mr Daybell, a self-proclaimed religious leader.
Nine months later, in June 2020, the children's bodies were found buried in Mr Daybell's backyard.
JJ, who had autism, had been smothered with a plastic bag taped over his face.
Tylee's cause of death was impossible to establish as the teenager's dismembered, charred bones and body parts were found scattered in the ground on Mr Daybell's pet cemetery.
Prosecutors in Idaho accused Vallow, Mr Daybell and her brother Alex Cox of conspiring to kill people who were "obstacles" to Mr Daybell and Vallow's relationship.
Both Vallow and Mr Daybell were both charged with murder and conspiracy in the death of her children and conspiracy to kill Tammy and after three years of delays and weeks of harrowing testimony, Vallow stood trial in April and May of 2023.
Vallow was convicted and sentenced to life in prison without parole.