Police arrest man accused of killing Jewish protester in California
Mr Kessler died after counter-protesting at a pro-Palestine rally in Thousand Oaks, California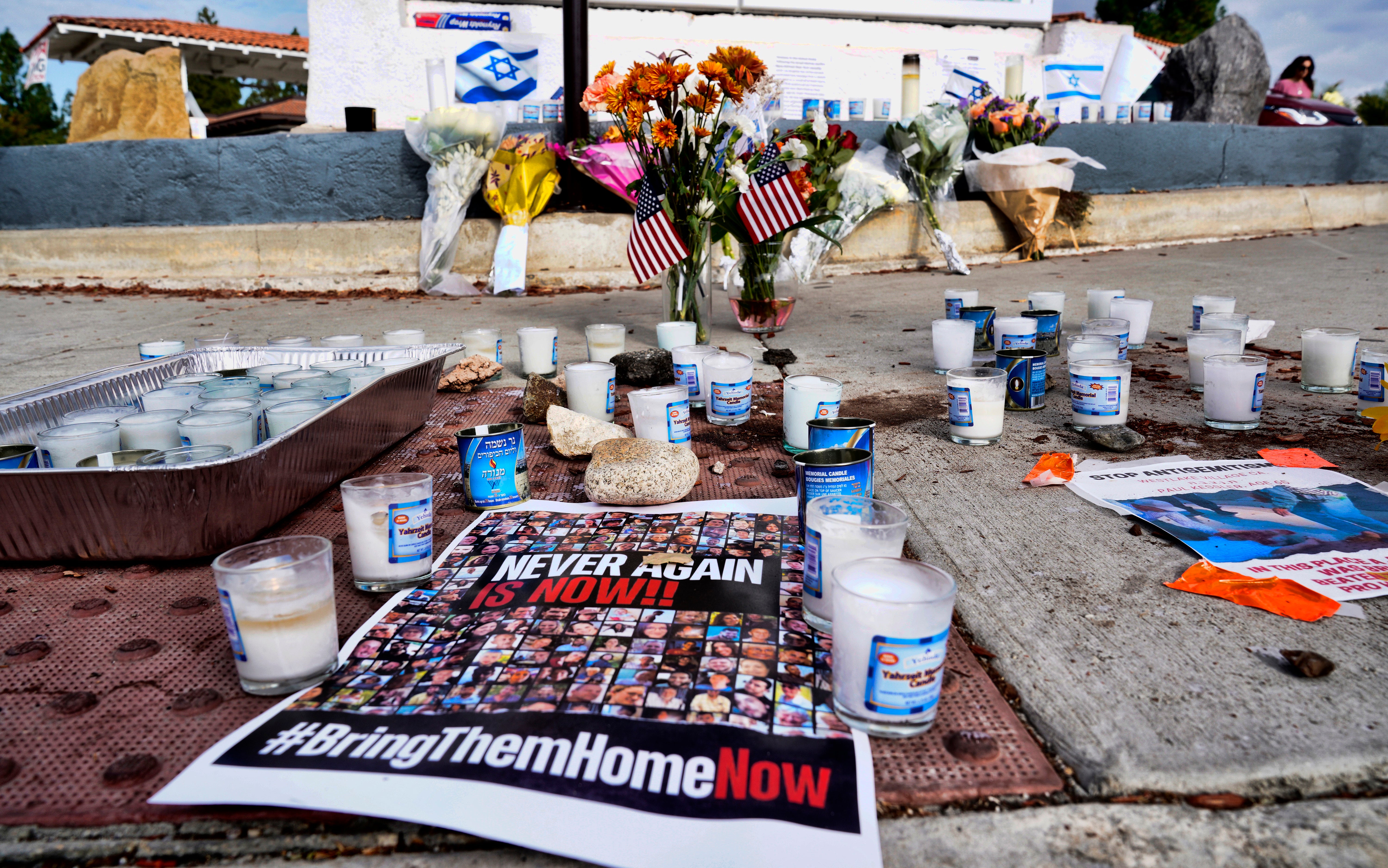 An arrest has been made in connection to the death of a Jewish man who was counter-protesting at a pro-Palestine rally in Thousand Oaks, California.
Loay Abdelfattah Alnajii, 50, of Moorpark, was arrested on Thursday morning and has been charged with involuntary manslaughter, according to the Ventura County Sheriff's Office.
His charges stem from the 6 November death of Paul Kessler, 69, who died from injuries he sustained while counter-protesting at a pro-Palestine rally the day before.
Mr Alnajii has been booked into the county's pre-trial detention facility and is being held on a $1m bail.
Earlier reports suggested Mr Kessler was involved in a conflict with a pro-Palestine protester at the event that led to his fall and eventual death. It was not made immediately clear if Mr Alnajii was the protester who clashed with Mr Kessler.
The pro-Palestine demonstrator who encountered Mr Kessler was considered a person of interest immediately after the incident. Police said that individual was one of the ones who made the 911 call to obtain medical assistance for Mr Kessler, and that he had been cooperative with the investigation.
The Ventura County Medical Examiner said Mr Kessler had died from blunt force trauma to the head consistent with a fall, but also had suffered a non-lethal blow to his face.
Witnesses at the scene claim the pro-Palestine protester hit Mr Kessler with a megaphone, which caused him to stumble backwards and fall to the ground.
Police noted early on that they were receiving conflicting reports regarding who instigated the conflict.
Justin Cohen, a family friend, told The New York Post that Mr Kessler was a "proud Zionist" and readily supported Israel's increasingly unpopular military response to a Hamas terror attack on 7 October.
Protests in support of Palestinians, including those in the US, have sometimes been met or counter-protested by demonstrators supporting Israel. Tensions have increased in the weeks since 7 October as Israel continues military operations in Gaza. More than 10,000 Palestinians have been killed since the 7 October attack, according to Gaza's Ministry of Health. Those deaths include civilians, children, hospital and aid workers, and members of the press and their families in Gaza.
Mr Kessler had been attending pro-Palestine rallies around Thousand Oaks, where he would wave a large Israeli flag to show his support for Israel. He allegedly became involved in a fight with a pro-Palestine supporter who was carrying a megaphone on 5 November, and that altercation ended with him shoved to the ground.
He died the following day at a nearby hospital from his injuries.