Jeffrey Epstein held meetings with Trump associates before 2016 election - years after sex offender conviction
The convicted sex offender invited Trump's campaign backers Thomas Barrack and Peter Thiel to lunch with Russian diplomat Vitaly Churkin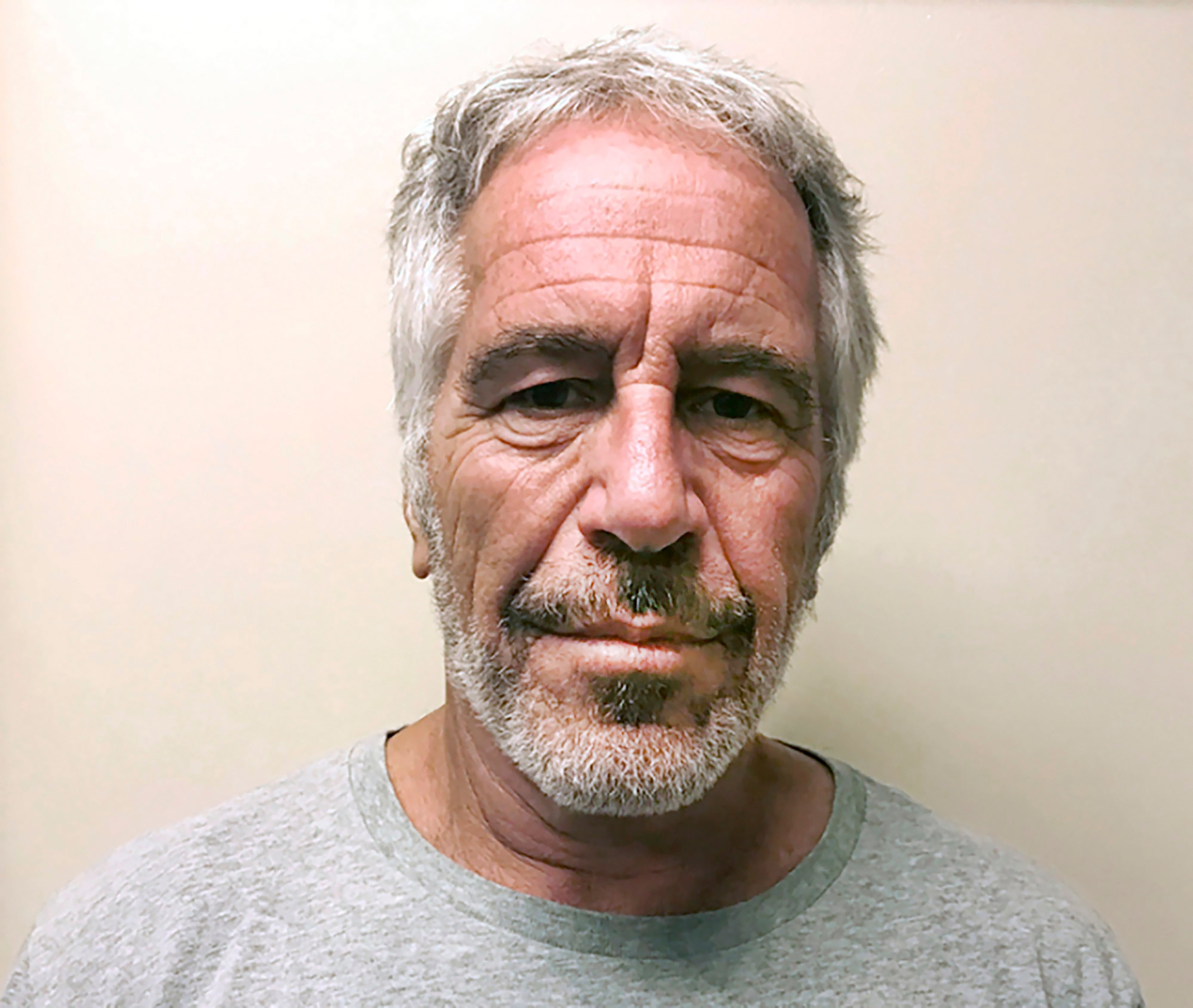 Jeffrey Epstein arranged several meetings with people close to Donald Trump during the former president's 2016 campaign, a new report revealed.
The convicted sex offender's emails and schedules reviewed by the Wall Street Journal showed he invited real estate investor Thomas Barrack and billionaire Peter Thiel, both Trump campaign backers, to gatherings with former Russian United Nations Ambassador Vitaly Churkin.
It was also revealed that Epstein had planned meetings with Churkin's son, Max, who was in business school at the time, and then later employed at a Russian bank.
Epstein had at least eight scheduled meetings with Churkin, which were first reported by the WSJ, but it could not be verified if every meeting on his calendar happened. Churkin died in 2017.
In the days following Churkin's death, Epstein sent an email to Mr Thiel: "as you read my russian ambassador friend died. life is short, start with dessert."
The meetings reviewed by the WSJ were held between 2014 and 2016 at Epstein's New York City home. The purpose of the alleged lunches with Mr Barrack and Mr Thiel remains unclear.
But according to the WSJ, there do not appear to be any conversations between Epstein and Mr Trump, who used to be close. Nor do there appear to be any mention of any scheduled meetings with Hillary Clinton or her husband, Bill Clinton.
Epstein and Mr Trump were friends in the 1990s until they had what Mr Trump both have said was a falling out. It happened before Epstein pleaded guilty to soliciting a minor for prostitution in 2008.
But when Trump embarked on his 2016 presidential campaign, Epstein said he thought he could win and reportedly later boasted that he knew several people in Mr Trump's elite circle and "several potential cabinet members."
Epstein had also bragged about his ties to Bill Clinton, who reportedly took trips on Epstein's private plane, as did Mr Trump, according to flight records. Epstein's public address book has contact information for both former presidents.
Other recognisable figures he had contacts for in his book included Prince Andrew, former British Prime Minister Tony Blair, Bill Cosby, Rupert Murdoch, former Secretaries of State Henry Kissinger and John Kerry.
But in 2019, when Epstein was arrested, Mr Trump immediately distanced himself and said they had not spoken in about 15 years.
"I was not a fan of his, that I can tell you," Mr Trump said.
Epstein was found dead on 10 August 2019 inside the Metropolitan Correctional Center in New York, where he was confined ahead of a pending trial for allegedly recruiting dozens of teen girls to engage in sexual acts with him and his friends.
He had long hosted businessmen and foreign officials at his townhouse, many of whom told the WSJ they met with Epstein for reasons related to his wealth or connections.
In one 2009 email reviewed by the WSJ, Epstein cited a meeting with "one of putins people."
Epstein's meetings with Mr Trump's supporters Mr Barrack did not show up until 2016 when he planned lunches with Barrack, Churkin, as well as Ehud Barak, the former prime minister of Israel, the documents show.
Mr Barrack appeared on Epstein's schedule twice for September 2016 when he planned an open house for a large group including Churkin and filmmaker Woody Allen. He did not respond to WSJ's request for comment.
Epstein's interactions with Mr Thiel appeared in the documents dating back to 2014. Mr Thiel commented on his October 2016 meeting with Epstein and Churkin saying that it featured "nothing memorable."
"I was rather naive, and I didn't think enough about what Epstein's agenda might have been," Mr Thiel said in an interview.
A Trump spokesman told the WSJ in a statement that "none of these people were Trump campaign officials, and in fact President Trump banned Epstein from Mar-a-Lago."