Man jailed for 110 years for killing ex-girlfriend and her grandmother in parking lot
Gary Cecil Ferrell II, 28, will spend rest of his life behind bars for murders of Promise Mays, 21, and 62-year-old Pamela Sledd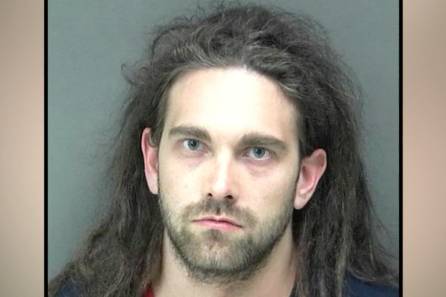 An Indiana man was jailed for 110 years for gunning down his ex-girlfriend and her grandmother in front of each other in a parking lot.
Gary Cecil Ferrell II, 28, will spend the rest of his life in a state correctional facility for the murders of 21-year-old Promise Mays and 62-year-old Pamela Sledd.
Prosecutors say that the August 2021 killings were captured by security cameras at an automotive seating factory in Frankfort.
Clinton Superior Court Judge Justin Hunter wrote in his sentencing order that the crime had been "brutal and heinous" and it was appalling that the victims had "watched the other being shot."
"With respect to the murder he inflicted upon Pamela Sledd, defendant shot Ms Sledd after she had turned her back and was retreating from the scene of the offense she had witnessed against her granddaughter," he wrote in the document, reported WISH-TV.
"[Ferrell] acted out an entitlement to control and possess Promise Mays, whether in life or in death, even though she had demonstrated only kindness for the many people whom she encountered in her short and precious life."
Both women were killed with a semiautomatic handgun as they had arrived for their work shift at the NHK factory.
Police quickly identified Ferrell as the suspect and eventually caught him after he crashed his vehicle in a construction zone.
Ferrell was sentenced to serve 45 to 65 years for each count of murder, running consecutively. He must serve at least 80 years before he is eligible for release.