Woman behind infamous failed horse show arrested for taking out $2m hit on husband
Tatyana Remly, 42, an equestrian performer who is known for her and her husband's failed horse show Valitar, was arrested on 2 August at a Starbucks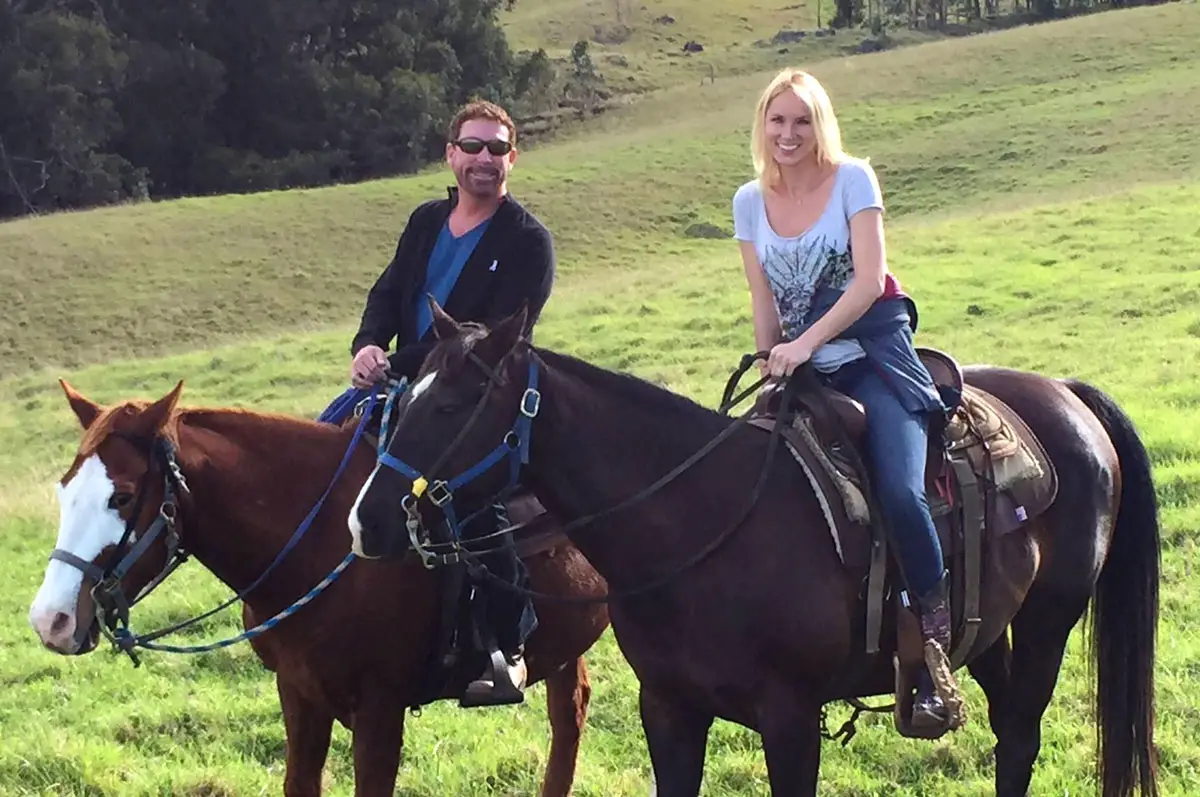 A Californian woman known for running an infamous failed horse show has been arrested for taking out a $2m hit on her husband.
Equestrian performer Tatyana Remly, 42, was arrested on 2 August at a Starbucks on Loma Santa Fe in Solana Beach, according to the San Diego County Sheriff's Department.
Police said Ms Remly looked to hire someone between 1 July and 2 August to murder her husband of 12 years Mark Remly after the couple filed for divorce in July and her monthly spending was cut from $50,000 to $12,000.
In early July, Mr Remly said that he was told by a friend that Ms Remly had offered him $2m to kill him, The Coast News reported.
Mr Remly said he told police what his friend had told him and, a month later, a sting operation was carried out to arrest Ms Remly.
According to Mr Remly, his estranged wife also intentionally set fire to their Rancho Reposo home.
The Del Mar Fire Department confirmed that it responded to a fire at the property in July which saw the interior of the home completely turned to ash.
The blaze is still under investigation and Ms Remly claims she does not know how the fire started.
Ms Remly is also facing two weapons charges for carrying and concealing three firearms in a vehicle that were not registered in her name, as well as carrying a loaded firearm in a a public place which was also not registered in her name.
According to police records, she was also arrested in June for a felony vehicle theft charge.
In the hitman case, Ms Remly was arraigned on 4 August at the Vista Superior Court and pleaded not guilty to all charges. The judge denied a motion to set her bail at $50,000.
The Remlys hit headlines over a decade ago when they cancelled their acrobatic equestrian show Valitar after only a few performances, leaving dozens of vendors and performers without pay.
The multimillion-dollar show, held at the Del Mar Fairgrounds in 2012, was supposed to run for 45 productions, but was closed down after four shows due to slow ticket sales. The failure of the show was blamed on poor organisation and competition from another equestrian acrobatics show, Cavalia, in San Diego.
The couple also owned Rhythm and Power, a cycling studio in Solana Beach, which they opened in 2015 but closed abruptly in mid-2016.
The Remlys' marriage appears to have been tumultuous, with court documents showing that they have filed for divorce and reconciled multiple times since they wed in 2011.
In a divorce petition from 2015, seen by The Coast News, Ms Remly claimed that, after the failure of their equestrian spectacle show, Mr Remly "had a meltdown that led him to discharge his firearms inside our Rancho Santa Fe home".
Documents further indicate that the marriage was often violent. In their most recent divorce filing in July, Ms Remly claimed her husband had abused her verbally and physically, stolen her belongings and cut her off financially.
In the filing, she alleged Mr Remly once put a gun to her head and chased her with a knife. Ms Remly also alleged that in May she was sexually assaulted at gunpoint by one of her husband's friends while he was present.
Mr Remly claimed that his wife fabricated the allegations.
In a divorce petition, Ms Remly also claimed the couple would spend around $50,000 a month, owning luxury houses in Hawaii, Rancho Santa Fe and Coronado, as well as their Del Mar home.
Since separating from her husband, she claimed that she had no income and asked the court to order him to pay $15,000 a month in spousal support. She also wanted exclusive use of their Del Mar home, two trucks, a horse trailer, an ATV and their pets, which include parrots and goats.
"Wife is experiencing extreme financial strain. She is unable to maintain her realistic monthly expenses of just $12,000, much less [than] what she was accustomed to at $50,000. She has no income and does not have the same access to funds and assets that Respondent does,"  Tiffany Brown, Tatyana's attorney, wrote in a July divorce filing.
Ms Remly is currently being held without bail in the Las Colinas Detention Facility. Her next hearing will take place on 16 October.