Heather Mack: FBI arrests 'suitcase killer' as she arrives back in US after release from Bali jail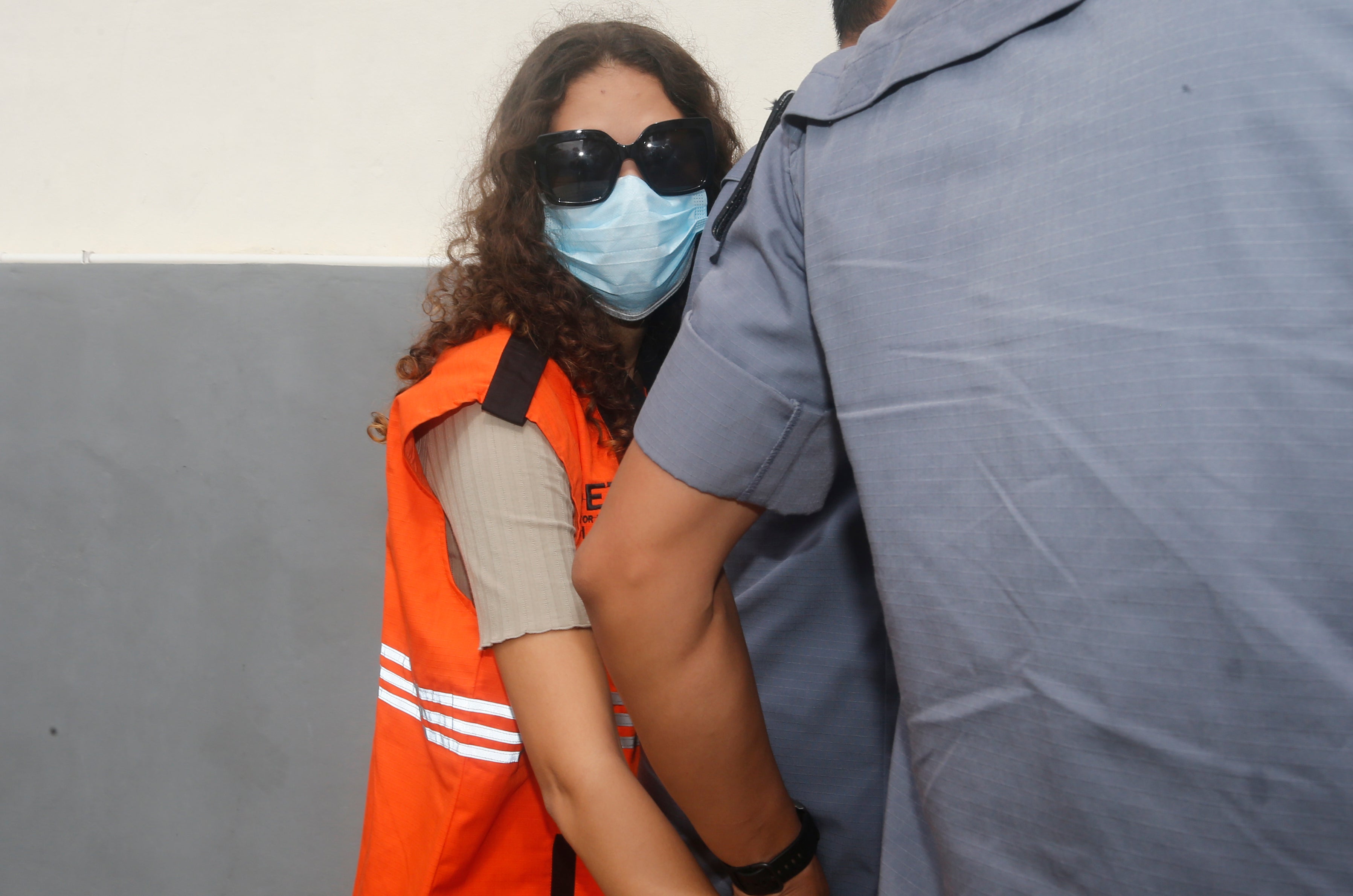 The FBI has arrested "suitcase killer" Heather Mack as she arrived back in the United States following her release from a Bail prison.
Mack was taken into custody at Chicago's O'Hare International Airport as she and boyfriend, Tommy Schaefer, were indicted in Illinois on charges of conspiracy to kill in a foreign country, one count of conspiracy to commit foreign murder of a US national, and one count of obstruction.
Mack and Schaefer were convicted in Indonesia of killing her socialite mother in 2014 and stuffing her body into a suitcase at a luxurious Bali resort in an plot to access her trust fund.
Schaefer remains behind bars in Indonesia, while Mack was expected to appear in court in Illinois on Wednesday.
If convicted, she faces a maximum statutory penalty of life imprisonment for counts one and two, and 20 years in prison for count three as well as a fine up to $250,000, prosecutors say.
The indictment against Mack states that she arranged travel for Schaefer from Chicago to Bali in August 2014, and that he asked his cousin, Robert Bibbs, through text messages about different ways to kill 62-year-old Sheila von Wiese-Mack.
After arriving in Bali, Schaefer entered a room ay the St Regis Bali resort, where Mack and von Weise were.
The indictment says that the pair then killed von Weise, placing her body inside the suitcase and loading it into the truck of a taxi cab, before removing linens and the clothing they wore during the killing.
Bibbs pleaded guilty in the Northern District of Illinois in December 2016 to one count of conspiracy to commit foreign murder of a US national.
Mack and Schaefer were convicted for the murder in Indonesia in 2015, with Mack sentenced to 10 years in prison and Schaefer 18 years.
Mack, who has a six-year-old daughter, Stella, with Schaefer, was released on 29 October after seven years for good behaviour and deported back to the US.