Robert Hanssen: FBI agent who infamously spied for Russia for 20 years found dead in supermax cell
Hanssen sold highly classified material to the Soviet Union and then Russia for more than $1.4m in diamonds and cash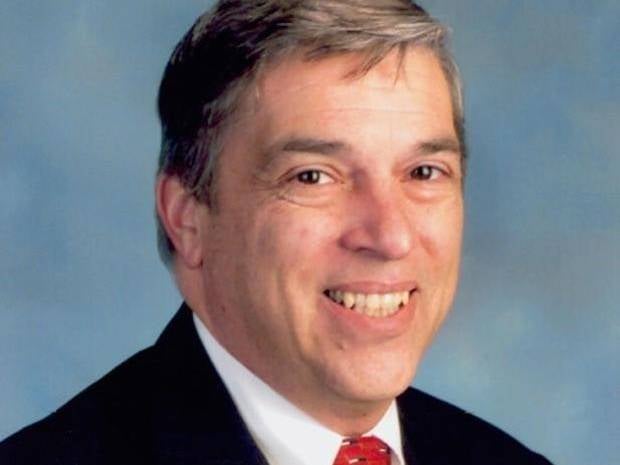 Robert Hanssen, a former FBI agent who infamously spied for Russia for two decades, was found dead in his Colorado supermax prison cell, according to the Bureau of Prisons.
Hanssen, 79, was arrested in 2001 and sentenced to life in prison after pleading guilty to selling highly classified material to first the Soviet Union and then Russia in return for more than $1.4m in diamonds, cash and foreign bank deposits.
Officials say that Hanssen, a father of six who had lived in a modest home in Virginia, was found unresponsive in his cell at the federal prison in Florence, Colorado, on Monday morning.
"Staff requested emergency medical services and life-saving efforts continued," said Bureau of Prisons Director of Communications Kristie Breshears in a statement. "The inmate was subsequently pronounced dead by outside emergency medical personnel."
The FBI says on its own website that Hanssen, who used the alias Ramon Garcia, "Ultimately became the most damaging spy in Bureau history."
Hanssen approached the Soviets in 1979, three years after he was hired by the Bureau, but stopped his activities after a few years when he was confronted by his wife, Bonnie.
The FBI says that from 1985, Hanssen "used encrypted communications, 'dead drops,' and other clandestine methods to provide information to the KGB and its successor agency, the SVR. "
The information he handed over compromised a string of human resources and counterintelligence techniques and investigations. They included information on US preparations for nuclear war and even a secret eavesdropping tunnel under the Soviet embassy in Washington DC.
The FBI says that he also gave up double agents, including Soviet General Dmitri Polyakov, who was executed.
In the 1990s, after the arrest of CIA agent Aldrich Ames for spying for the Russians, the US intelligence agencies realised that someone in their ranks was still providing classified information to Moscow and the hunt for the mole continued.
In 2000 the FBI and CIA obtained information on a Russian spy that appeared to be Hanssen and a massive investigation was launched which saw him placed under surveillance for months.
On 18 February 2001, Hanssen was arrested after making a dead drop of classified materials in Foxstoen Park after leaving his home in Fairfax, Virginia.
Hanssen pled guilty to 15 counts of espionage on 6 July 2001 and on 10 May 2002 he was sentenced to life in prison without parole.
Hanssen was apologetic for his treasonous acts when he was sentenced.
"I apologize for my behaviour," he told the court. "I am shamed by it. Beyond its illegality, I have torn the trust of so many. Worse, I have opened the door for calumny against my totally innocent wife and our children. I hurt them deeply. I have hurt so many deeply."
Florence maximum-security prison, which is the most secure federal prison in the country is home to a string of infamous prisoners, including Boston Marathon bomber Dzhokhar Tsarnaev, failed "shoe bomber" Richard Reid, and "Unabomber" Ted Kaczynski.
"Hanssen took an oath to 'support and defend the Constitution of the United States against all enemies, foreign and domestic' and to 'bear true faith and allegiance to the same,' but he decided to violate that oath," the Bureau states on its website.
"The FBI trusted him with some of the most sensitive secrets of the U.S. government, and instead of upholding that trust, he abused and betrayed it."