Fresh arrest over mother accused of hiring hitman to kill her own son
Gamaliel Soza, 18, allegedly tried to convince Jazmin Paez, also 18, to kill her own son, telling her 'the kid is the problem'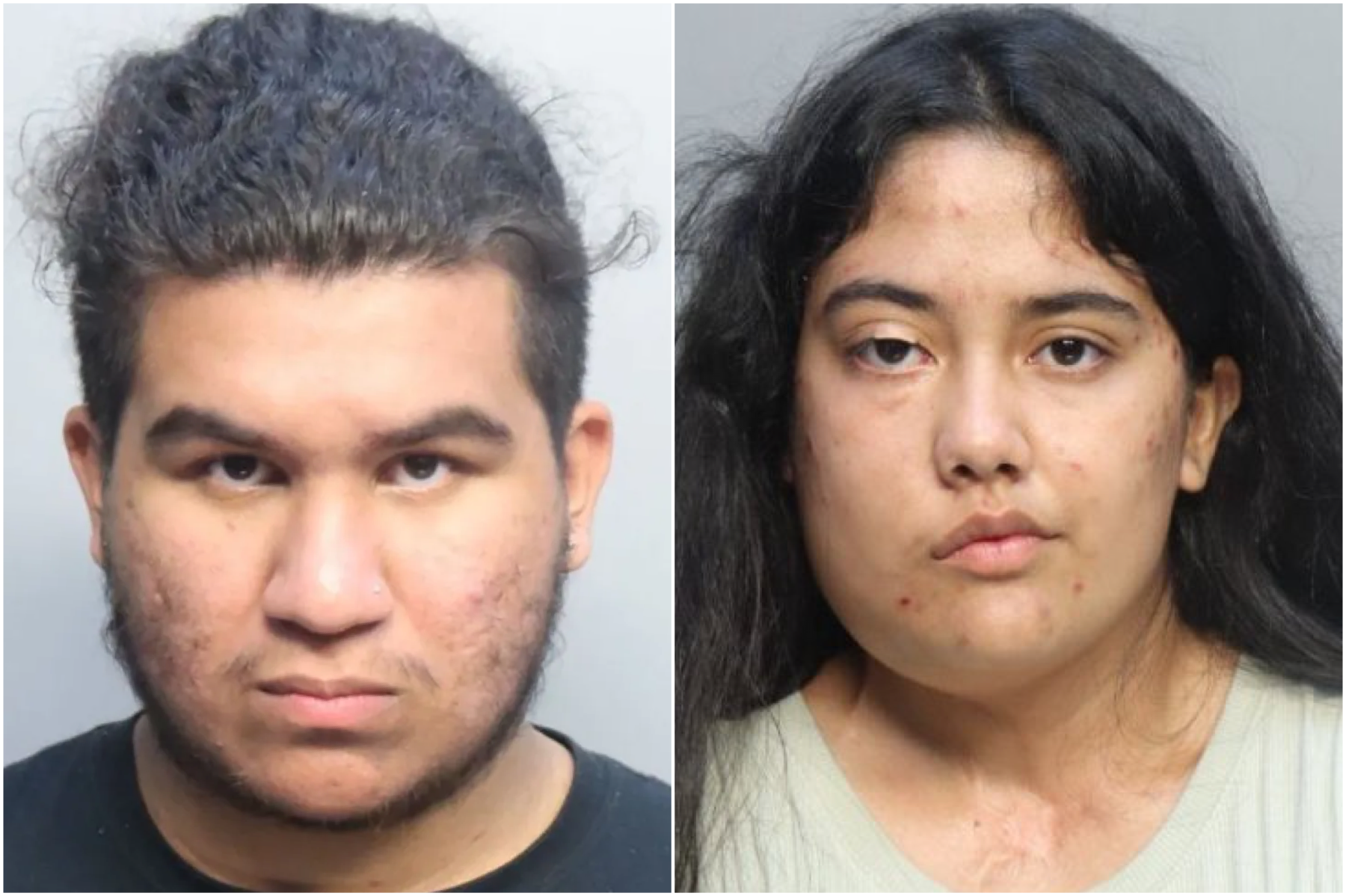 A second person has been charged in an alleged murder plot that involved a Florida mother attempting to hire a hitman on a parody website to kill her three-year-old son.
Gamaliel Soza, 18, was arrested on Monday after he allegedly tried to convince Jazmin Paez, also 18, to kill the toddler, telling her "the kid is the problem."
"The kid is the problem, I hope you see that all I ever wanted was to free you," Mr Soza allegedly wrote to Ms Paez in a series of text messages detailed in an arrest warrant affidavit.
The relationship between the pair is unclear.
His arrest comes just over a month after Ms Paez was taken into custody on 18 July when her request through rentahitman.com was flagged.
According to the affidavit, she submitted a photo of her son, an address and a safe word or phrase for the potential contracted killer, which was "Put me in coach."
The request was flagged and an officer posing as a hitman spoke to the mother who agreed to pay $3,000 for someone to kill her son.
Miami-Dade police launched an investigation that then revealed disturbing text messages between Ms Paez and Mr Soza that implied he was pushing her to carry out the plan of murder.
"I told you about the kid, you won't do anything ... you do it, and I'll think about coming back," he allegedly wrote.
According to the arrest affidavit, Ms Paez responded to Soza in a text claiming that she "took her son to the woods and left him there to be eaten by bears or drown in the water."
"[Soza] responded to her message by asking for a picture as proof."
Further details of what followed the conversation were not released.
Mr Soza was arrested Monday and is accused of conspiracy to commit first-degree murder and unlawful use of a communications device. His bond was set at $15,000 and was ordered to have no contact with the child or anyone under the age of 18.
The boy's mother, who was arrested back in July,
was charged with first-degree solicitation of murder and unlawful use of a communications device. She had previously been granted a $15,000 bond and ordered to stay away from her son.
Her request for a hitman was flagged after she sent pictures of the boy and the exact location of where the child was going to be, the website's owner, Robert Innes, told NBC6 -- information he said he found to be unusually specific.
Mr Innes told the outlet that the site sometimes receives fake requests but this one seemed to be a real one: "The ability to research names and addresses and verify the intended target lived in a particular address. That to me is a red flag. If that information is corroborated, to me that is something that needs to be looked at and that's why I referred it."
Investigators used the information Ms Paez provided on the website to find the boy safe with his grandmother.
The parody site's webmaster responded to the second arrest on Tuesday.
"It sucks man, it's a really bad story to begin with," Mr Innes said.
"The fact that the website was able to prevent a violent crime and save a life is... that's what makes it worthwhile to me. At least the child is going to be OK."