Five people arrested on murder charges after body found in trunk of car linked to 'house of horrors'
Discovery of body led police to search a house where the victim may have been starved and beaten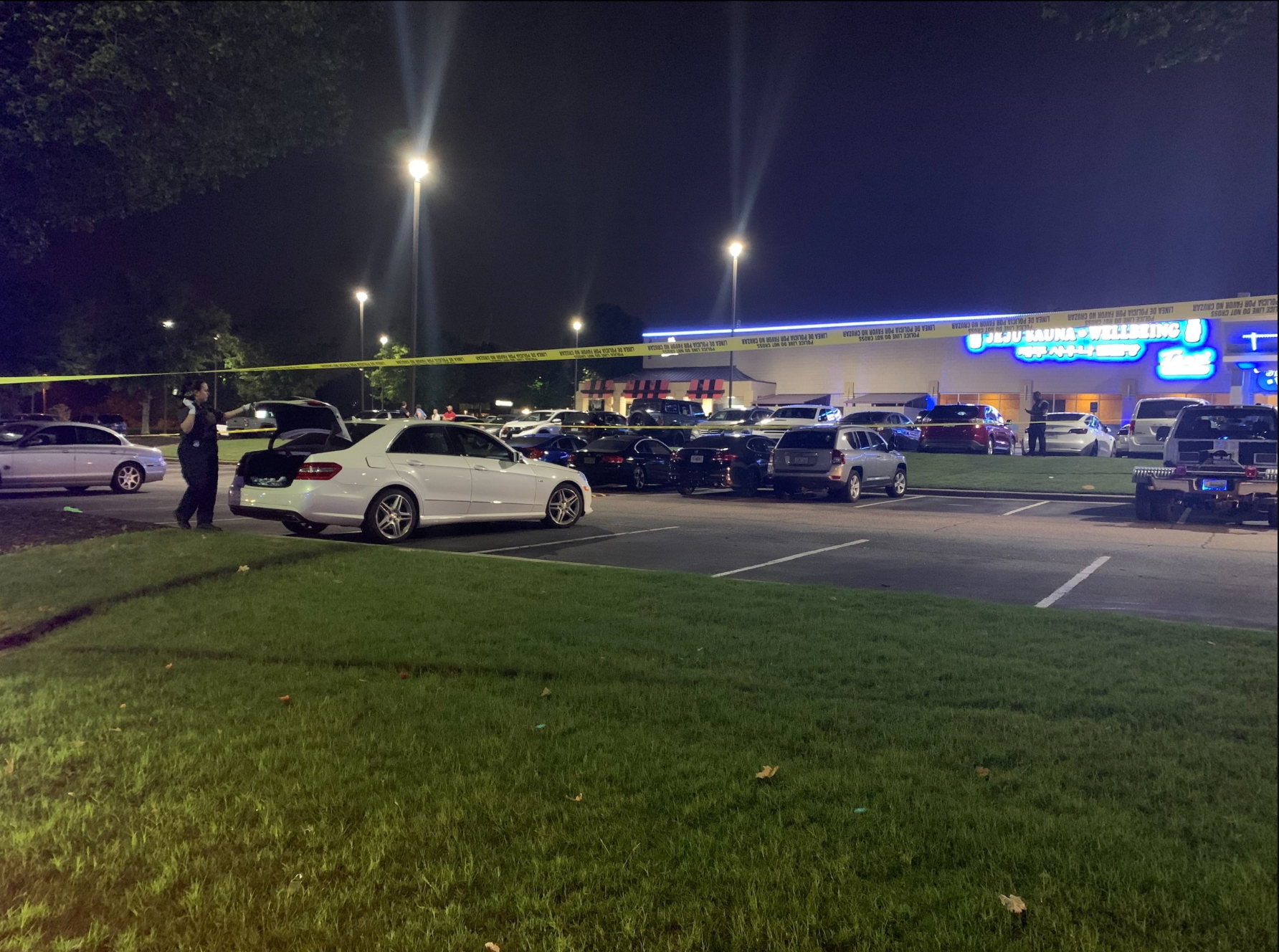 Five people have been arrested after a dead body was discovered in the trunk of a car in Duluth, Georgia.
Gwinnett County Police responded to a report of "suspicious activity" on Tuesday around 10.50pm outside Jeju Sauna. Someone called 911, saying he thought there was a dead body inside of a car, according to the news release.
Officers did in fact find a body in the trunk of a silver Jaguar sedan, according to Fox 5.
The owner of Jeju Sauna looked at surveillance video and told the outlet that the footage captured a man pulling up to the spa in the Jaguar alongside a Mercedes on Tuesday morning. The owner added that the man looked in the Jaguar trunk before getting into the Mercedes and taking off.
Later that night, the owner told the outlet, the video showed the Mercedes returning — just as police arrived at the scene.
There was a foul odour from the trunk, the owner added, suggesting that the body had been there for a while.
Due to the body's decomposed state, investigators couldn't identify the victim's gender, police told WSB-TV. On Tuesday, police referred to the victim as "her." Police said on Thursday that the victim's next of kin has not yet been notified, as "her family does not reside in the United States" so they are not yet publishing her name.
The victim reportedly had been starved and beaten for weeks, the arrest warrants obtained by the outlet described. Police told the outlet that they believe the suspects began starving the victim on 3 August, although it's unclear when exactly the victim died.
TV news channel WSBTV reported that the discovery led police to what the station called a "house of horrors" in Lawrenceville, where the victim is believed to have died after starved and beaten for weeks.
Five people were arrested on Wednesday and have since been charged in connection to the murder, the outlet added.
Four adults — Joonhyun Lee, 22, Joonho Lee, 26, Hyunji Lee, 25, and Gawon Lee, 26 — have been arrested and charged with felony murder, false imprisonment, tampering with evidence and concealing a death, according to arrest records. A minor – thought to be 14 years old – was reportedly also arrested on murder charges although they are currently in hospital for unknown reasons, WSB-TV reported.
Police have not yet released the victim's identity — but they believe that the victim could have known or been related to the suspects, the outlet said.
Jeju Sauna released a statement to the publication on Wednesday, explaining that the incident had "absolutely nothing to do with" the business, but merely happened in the parking lot.
"The safety and well-being of our customers have always been our utmost priority," the statement said. "We are fully cooperating with local law enforcement authorities who are currently investigating the matter. We are confident that they will bring those responsible to justice swiftly."