Black FedEx driver loses job after being chased and shot at by white men in Mississippi
Company says it offered driver a different position
Josh Marcus
San Francisco
Tuesday 22 August 2023 18:10 EDT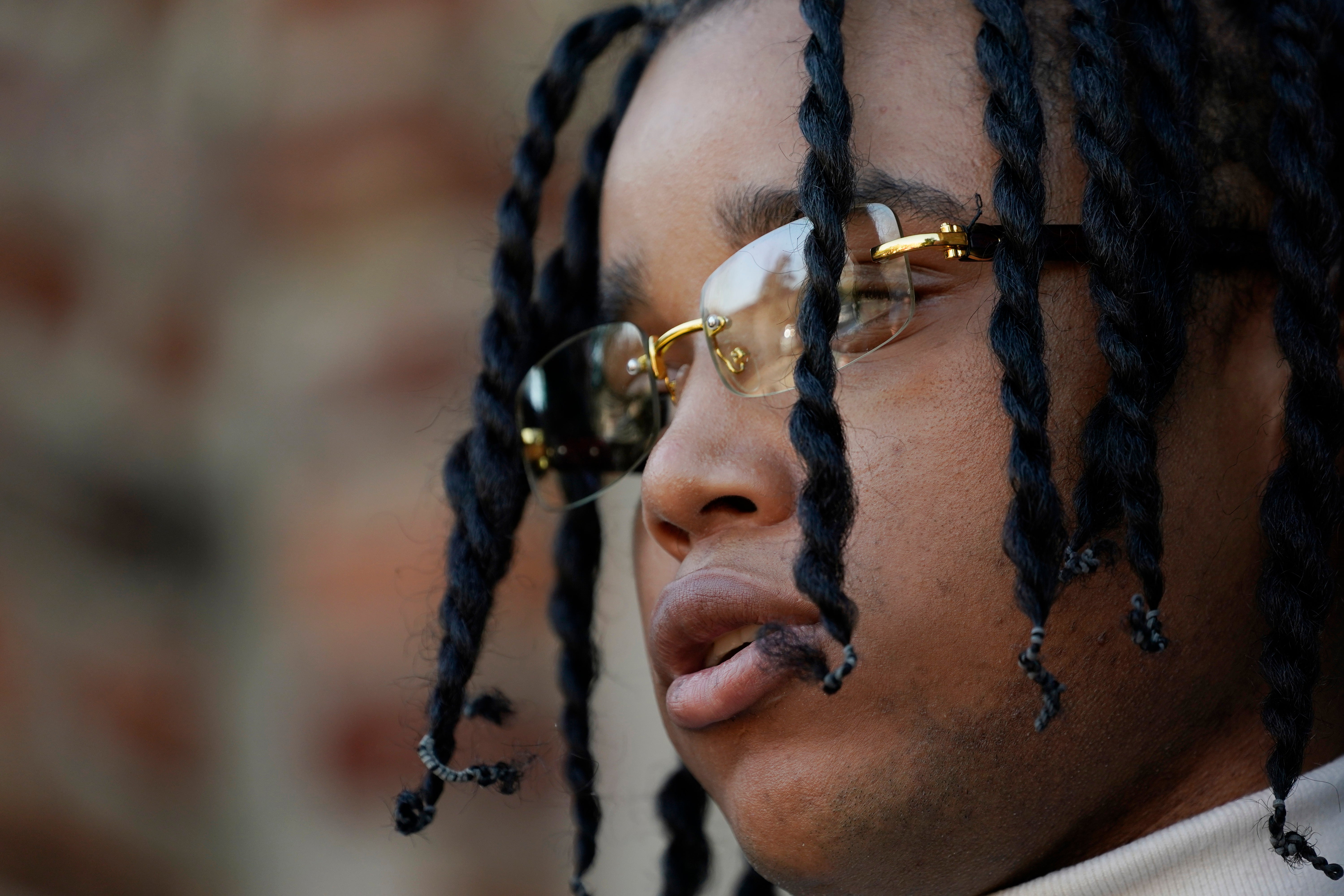 A Black Missippi FedEx driver who was chased and shot at by two white men while delivering packages has lost his job at the carrier, according to his attorney.
D'Monterrio Gibson, 25, was delivering parcels in the city of Brookhaven last January, when father and son Gregory and Brandon Case blocked his delivery van with a pickup truck and began shooting at him as he drove away, according to prosecutors.
Mr Gibson, who said the incident left him with anxiety, trouble sleeping, and caused him to seek therapy, lost his job at the end of the this July, after refusing to accept a part-time, non-courier position at the company, according to an email from FedEx shared with The Associated Press.
"I honestly feel disrespected," he told the AP. "They can't tell me when I should be ready to come back."
The company had been voluntarily paying for his therapy while he was away from the job on worker's compensation leave, CNN reports.
Mr Gibson plans to file a state lawsuit against FedEx, after his $5m federal lawsuit against the delivery giant accusing them of racism was dismissed in August, with the court finding the Mississippi man hadn't proven he was discriminated against because of his race.
"FedEx has shown its true colors," Mr Gibson's attorney, Carlos Moore, told the network. "It has never cared about my client's Black life. How could any employer be so insensitive and tone deaf and fire a dedicated employee after he almost lost his life working for the company?"
"FedEx does not engage in or tolerate discrimination," FedEx told The Independent in a statement. "A federal court has already dismissed a claim of race discrimination by Mr Gibson, and we will defend any subsequent lawsuit he files in other courts."
Gregory and Brandon Case were charged by local officials with attempted murder.
Last week, the case against them was declared a mistrial, after a police detective testified to not sharing a copy of a video interview with Mr Gibson after the shooting with either the prosecution or the defence.
The men, who say they were responding to an unknown van parked outside of a family member's house on a public road, remain out on bond.
Mr Gibson was wearing his FedEx uniform when making the delivery that preceded the shooting on 24 January, 2022, driving a rental van with the Hertz logo on multiple sides, according to court documents.
As he went to leave the area, Gregory Case allegedly blocked the driver in with his pickup truck, causing Mr Gibson to dry around the truck and leave the area.
His van was struck with three rounds.
"They came out of nowhere," Gibson said at a news conference last year. "Even if [the van] was unmarked, civilians still can't take the law into their own hands."
"I'm thinking this is a racism thing," he said.
His attorney alleged that the Cases were seeking to emulate the Ahmaud Arbery incident, where a group of white men in Georgia pursued a Black jogger in 2020 in their pickup trucks then murdered him.
"It was clearly a copycat crime," Mr Moore said during the 2022 news conference. "These people tried to be copycats, and that's why we need full justice, not Mississippi justice. This man went to work, and they attacked him like he was a wild animal."