'I want America to hear what I did': Michigan school shooter Ethan Crumbley's horrifying journal read in court
The excerpts were read from Mr Crumbley's 22-page handwritten journal, which was recovered in a school bathroom after the shooting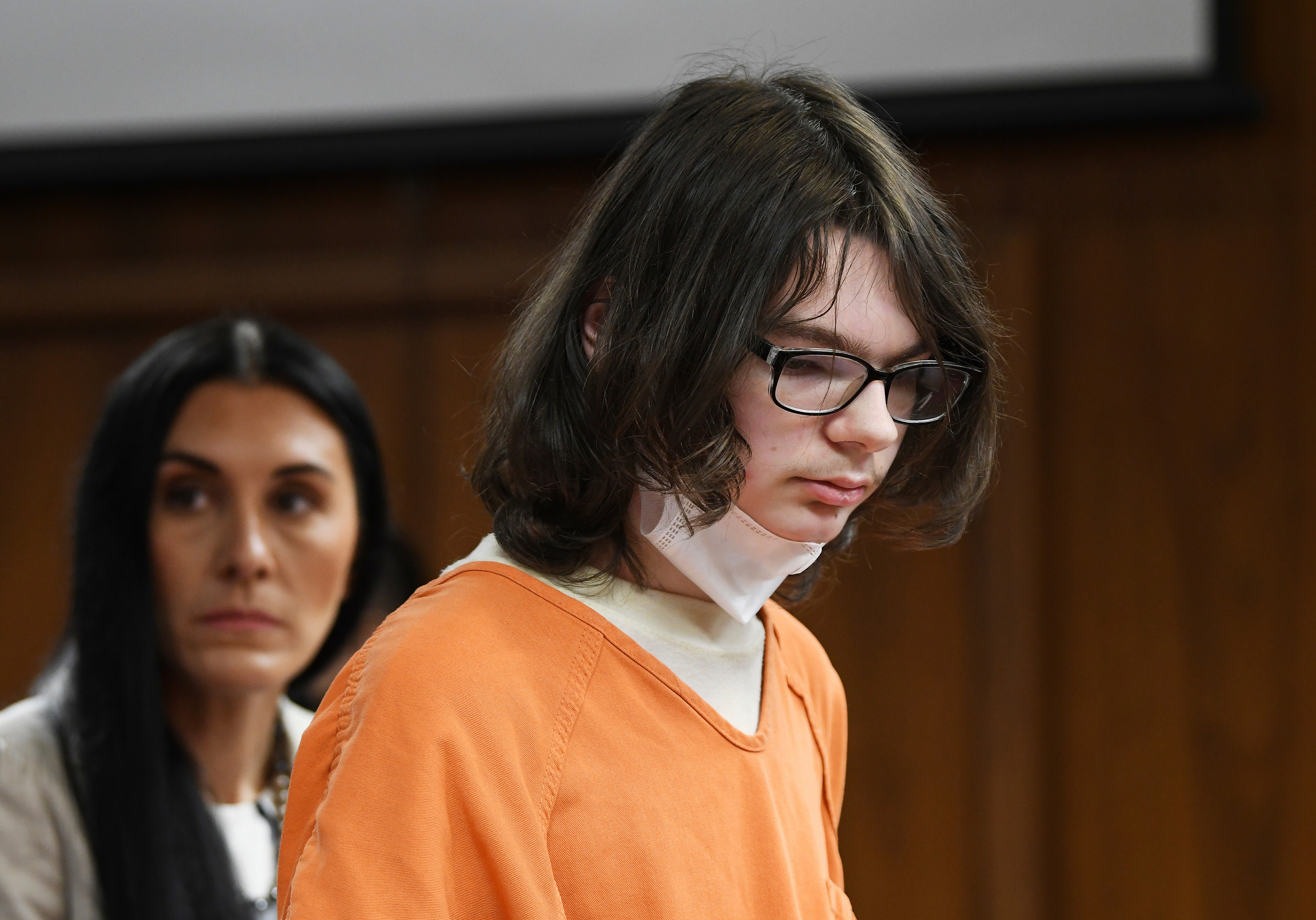 Ethan Crumbley's journal entries were read out at a court hearing, revealing his chilling plans long before he killed four students and injured seven others in a 2021 shooting at Oxford High School.
The excerpts from Crumbley's 22-page handwritten journal, which was recovered in a school bathroom after the shooting, were read at a Thursday hearing to determine whether the 17-year-old will spend the rest of his life in prison.
One entry said: "I want to shoot up the school so f***ing badly."
"The first victim has to be a pretty girl with a future so she can suffer just like me," Crumbley wrote in another entry.
The Oakland County Sheriff's Office lieutenant who oversaw the investigation into the shooting confirmed that the first victim was in fact a female student, Phoebe Arthur.
"I want America to hear what I did," he also wrote. "I will cause the largest school shooting in the state. I wish to hear the screams of the children as I shoot them."
He detailed in his journal how the series of events would transpire. "I will continue shooting people until police breach the building," Crumbley wrote. "I will then surrender to them and plead guilty to life in prison."
The 17-year-old pleaded guilty in October to the 24 charges against him; he was only 15 years old when he shot up the school.
The defence used the journal entries to illustrate a grim picture of his home life.
"All one of my teachers has to do is send me to the office and I will tell them about the bird head and I can get help," the teenager wrote.
Crumbley seemed to link his unhappiness at home to a school shooting: "This morning, I woke up to my mom having one of her worst rants about how we have no money and can't pay the bills. This just furthers my desire to shoot up the school or do something else. I have no happiness or optimism left in me as I am a burden to my parents."
The entries also give colour to his mental state in the months and weeks preceding the deadly shooting.
"My hallucinations are really kicking in. My dark side has now taken over," Crumbley wrote.
Another entry said: "One call and that can save a lot of lives. My evil has fully taken over in me and I used to like it, but now I don't want to be evil. I want help but my parents don't listen to me so I can't get any help. I feel like I'm in a tiny loop of sadness."
The court also heard a host of entries and text messages — between Crumbley and an unnamed friend — graphically talking about how the teenager tortured and killed baby birds.
Audio recordings, taped the night before the shooting, were also played in court.
"My name is Ethan Crumbley, age 15, and I am going to be the next school shooter," one recording said. "I've thought about this a lot. I can't stop thinking about it. But it's constantly in my head."
In the second recording, Crumbley said: "I'm gonna have so much fun tomorrow."