Man stabs dog to death in Central Park after argument
Couple 'paralysed with fear' after dog walker slashes their pit bull mix in park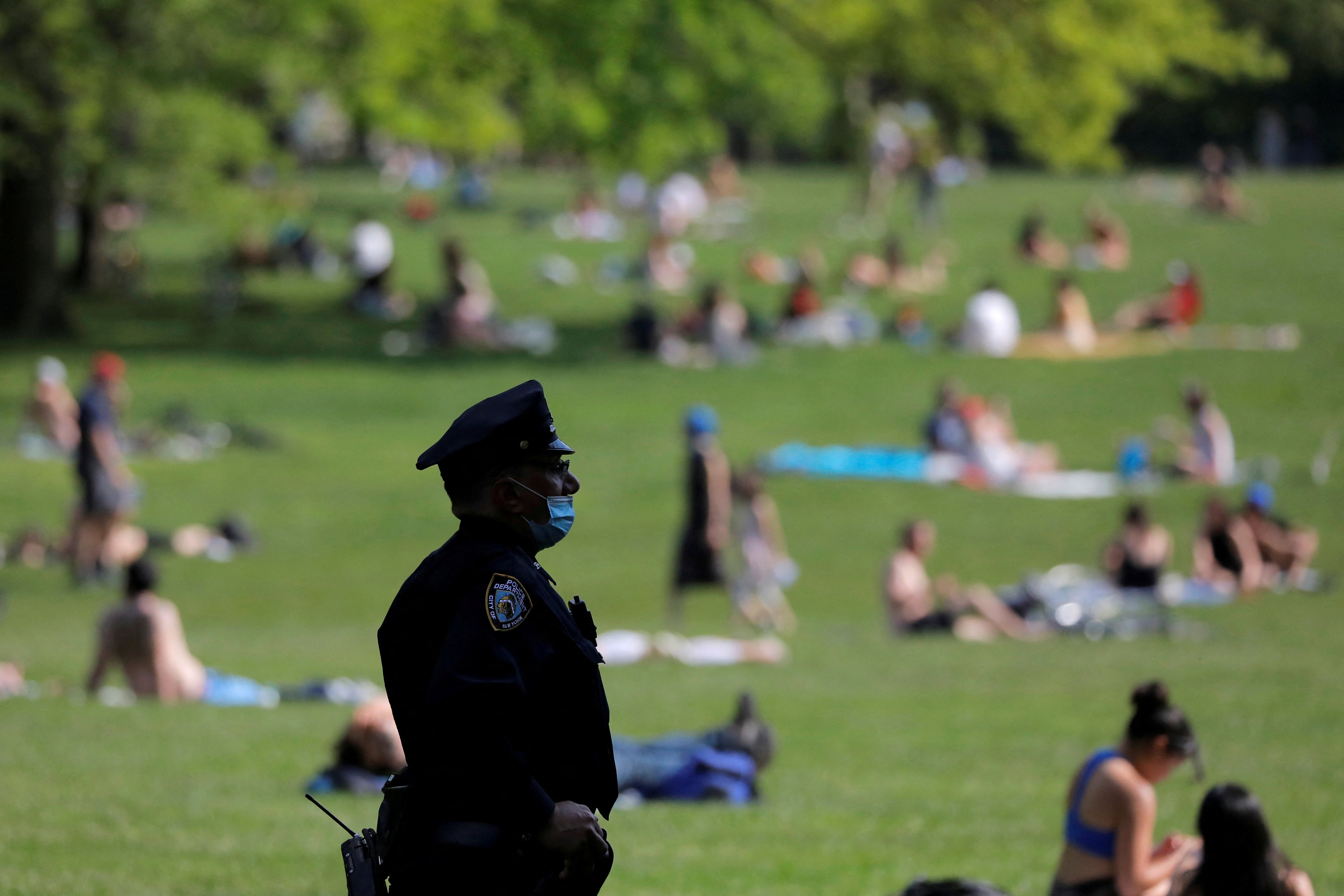 A 14-year-old rescue dog died after being stabbed following a quarrel with the dog's owner in New York City's Central Park.
Police officers responded around 10.30pm to a 911 call inside the park on Saturday after a woman, 43, said an unknown attacker stabbed her dog after a verbal dispute.
The woman along with her partner was walking their German shepherd pit bull mix named Eli when an argument broke out with another dog walker, after their pet began biting Eli.
The pair was also walking their Chihuahua named Sadie when the unknown suspect, who was walking three dogs without leashes, allegedly attacked Eli.
As they tried to separate the dogs, the suspect reportedly pulled out a switchblade and stabbed the pit bull mix.
The dog was rushed to a local animal clinic, where it was euthanised due to its injuries.
"I was trying to correct him and say it's not OK, your dog just tried to bite my dog," Eli's owner Brian Robert told the New York Post.
"And then he just wanted to be a tough guy and he started trying to talk to me like he's my dad. I know the guy, I've spoken to him. But his dogs never tried to bite my dog."
"We just had words, like, regular, stupid guy words," Mr Robert said, adding that he and his wife tried to walk away.
As the altercation escalated, the man wearing an orange hat, gray shirt and blue jeans stabbed Eli multiple times, Mr Robert recalled.
Eli was "exhausted", he said, adding: "When he was younger he would have been able to handle this."
Following Saturday's incident, the couple has decided to not walk Sadie in Central Park anytime soon due to a paralysing fear of what's to come.
"I know stuff happens," Mr Robert said. "But I thought I was pretty safe around this neighbourhood."
No arrests were made as of Sunday, the New York Police Department said.