California school district reaches record $27m settlement after teen's bullying death
Diego Stolz, 13, died from a brain injury in 2019 after he was beaten up by classmates at Landmark Middle School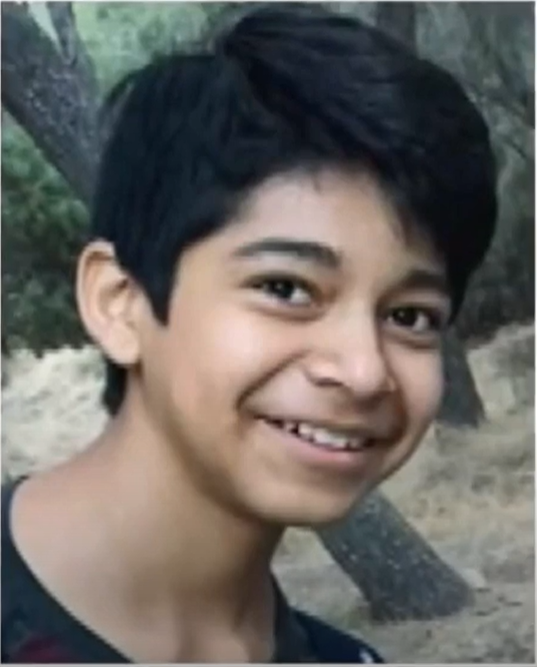 The family of a teenager who died following a vicious attack by his classmates at a school in California have reached a $27m settlement with the school district.
Diego Stolz, 13, died from a brain injury in 2019 after he was beaten up by bullies at Landmark Middle School, about 65 miles (105 kilometers) east of Los Angeles.
One of the teens struck Diego in the head from behind, causing him to fall and hit his head against a concrete pillar.
The group of teens then continued punching Diego, who died nine days later in hospital. The attack was recorded on video.
Following his death, the Stolz family brought a lawsuit against the school district where they claimed that the school hd been notified multiple times that Diego was being bullied.
In the lawsuit, Diego's aunt and uncle Juana Salcedo and Felipe Salcedo – who became the 13-year-old's guardians following the death of his parents – claim they reported the bullying to the school's administrators several times in 2018 and 2019.
They also claim that Diego complained to the assistant principal that he was being bullied just three days before the attack that culminated in his death.
"The assistant principal told Diego to take Friday off and that everything would be taken care of when he returned on Monday," a statement read.
The wrongful death lawsuit, brought by the teenager's family, says "administrators failed to intervene despite previous reports of assault".
Following Diego's death, the school admitted that administrators never reported a previous assault to police – despite being legally required to do so.
Dave Ring, an attorney for the Stolz family, said that the the boy's death could have been prevented if there had been an anti-bullying policy in place at the school at the time.
Now – four years from his death – the multi-million-dollar settlement has been reached between the two parties.
Mr Ring said that the settlement is the highest ever recorded in the US in a bullying case, reported NBC Los Angeles.
"The family will always be heartbroken by Diego's death, but they hope this case sparks change in school districts across the country," said Mr Ring.
"Schools must realise that bullying can never be tolerated and that any reports of bullying or assault must be taken seriously.
"Diego's death could have been avoided if this school had simply prioritised an anti-bullying policy."
The assailants of the attack, who were 14 at the time, entered the equivalent of guilty pleas to involuntary manslaughter and assault with force likely to cause great bodily injury in juvenile court.
They spent just 47 days in juvenile custody.
A judge declined to sentence them to more jail time, but ordered that they undergo anger management therapy.