Funeral held for Detroit synagogue president stabbed to death at her home
A motive has not been identified in the killing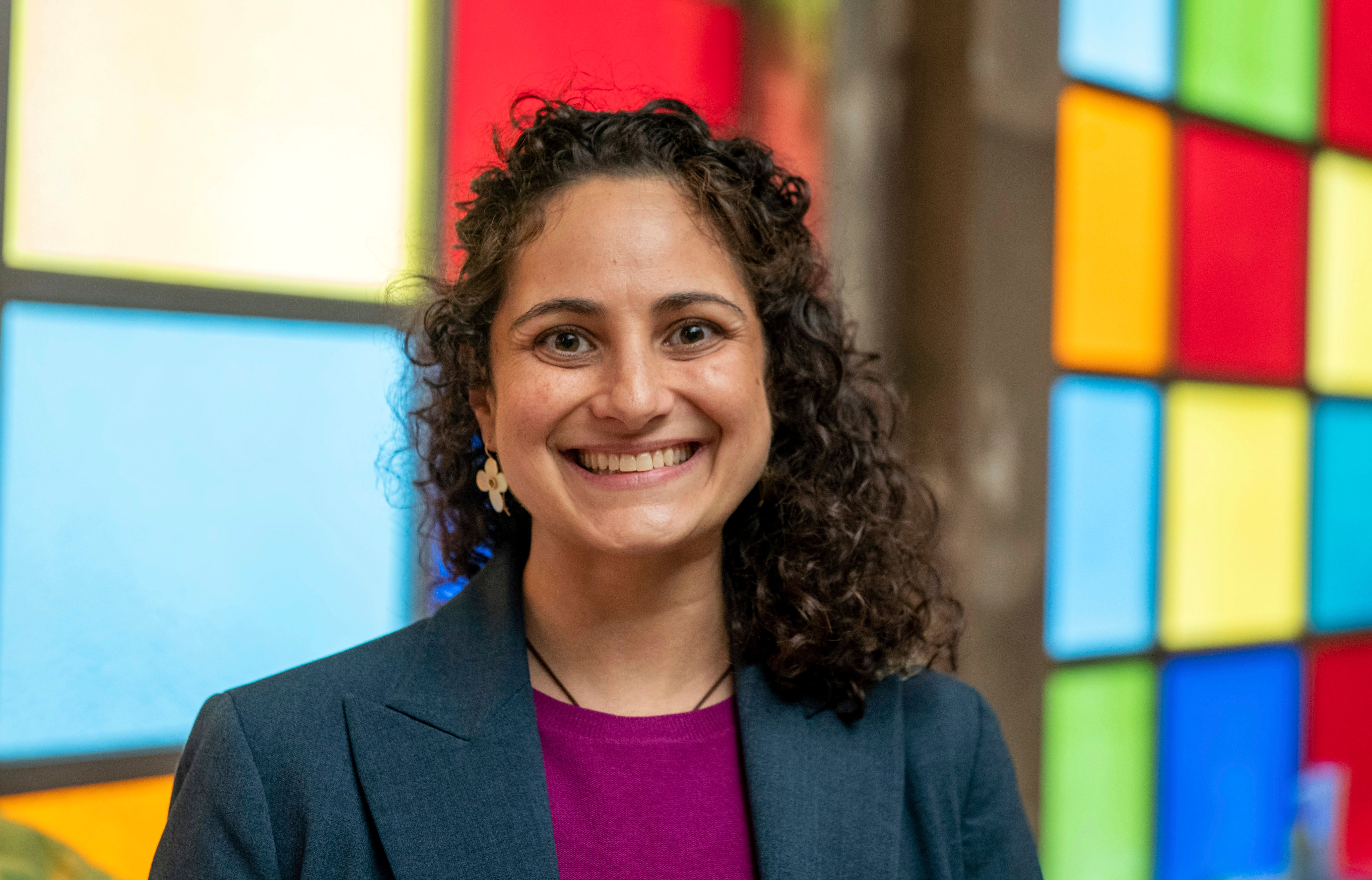 A funeral has been held for the synagogue president who was found stabbed to death at her home in Detroit.
Samantha Woll, 40, was discovered at 6.30am on Saturday by emergency personnel who pronounced her dead at the scene.
Woll, who led the Isaac Agree Downtown Detroit Synagogue, was remembered as a driving force behind the establishment of the Muslim-Jewish Forum of Detroit, and an organizer of events to welcome Syrian refugees.
A motive has not been identified in the killing and the incident is under investigation, a spokesperson for Detroit Police Department told The Independent.
"While at the scene, police officers observed a trail of blood leading officers to the victim's residence, which is where the crime is believed to have occurred," said a police spokesman.
Funeral services for Woll took place on Sunday afternoon in suburban Detroit.
The FBI is aware of the incident, and "will assist the Detroit Police Department as requested," the agency said in a statement to CNN.
Detroit Police Department Chief James E. White urged the public not to draw any conclusions until more facts were gathered.
"Understandably, this crime leaves many unanswered questions. This matter is under investigation, and I am asking that everyone remain patient while investigators carefully examine every aspect of the available evidence," he said in a statement.
Woll was a well-known figure in Michigan politics, working for Democratic Congresswoman Elissa Slotkin and on the re-election campaign of Michigan Attorney General Dana Nessel, also a Democrat.
Michigan Governor Gretchen Whitmer paid tribute to Woll.
"My heart breaks for her family, her friends, her synagogue, and all those who were lucky enough to know her. She was a source of light, a beacon in her community who worked hard to make Michigan a better place," she said in a statement.
Rep. Slotkin also paid tribute in a statement on X: "She did for our team as Deputy District Director what came so naturally to her: helping others & serving constituents. Separately, in politics & in the Jewish community, she dedicated her short life to building understanding across faiths, bringing light in the face of darkness".
Nessel said that she was "shocked, saddened and horrified".
"Sam was as kind a person as I've ever known," the Michigan Attorney General said. "She was driven by her sincere love of her community, state and country. Sam truly used her faith and activism to create a better place for everyone."
The Isaac Agree Downtown Detroit Synagogue, where Woll had been president since 2022, said in a Facebook post: "At this point, we do not have more information, but will share more when it becomes available. May her memory be a blessing".
The killing has come at a moment of escalating tensions in Jewish and Muslim communities across the US amid the Israel-Hamas conflict that has led to thousands of deaths in Israel and Gaza.
The Michigan chapter of Council on American Islamic Relations described her death as a "tragic loss," noting interfaith work with Woll's congregation.
"We are troubled by the horrific murder of Samantha Woll, a beloved leader within her faith community in Metro Detroit," said Dawud Walid, the chapter's executive director.