Man arrested for hate crime after using sledgehammer to smash windows of Asian-American museum
Craig Milne, 76, was arrested over an attack against an Asian American man a decade ago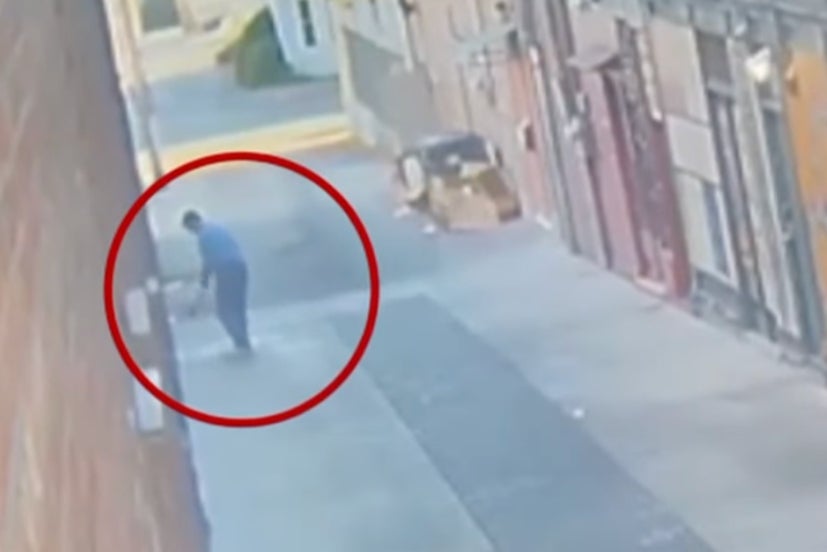 A Seattle man with a history of bigoted attacks has been arrested for allegedly breaking the windows of an Asian American museum with a sledgehammer and yelling racial slurs at visitors.
Prosecutors charged 76-year-old Craig Day Milne with a hate crime and first-degree malicious mischief over the 14 September incident at the Wing Luke Museum. Authorities have accused Milne of breaking nine windows at the arts and history museum in Seattle's Chinatown-International District.
It has now emerged that Milne was arrested a decade ago for allegedly assaulting an Asian American man, NBC reports. According to an incident report obtained by the network, Milne punched the man in a locker room at a recreation centre in Shoreline, Washington.
Milne also reportedly yelled slurs at an Asian American police officer who responded to the scene of the 2013 incident and told other law enforcement officials that he regretted not punching the victim harder. He was arrested at the time but the case was ultimately dismissed in 2015.
According to the Wing Luke Museum, last week's vandalism left more than $100,000 worth of property damage.
"We have received an overwhelming response of support from the community and our partners," the museum's Executive Director Joël Barraquiel Tan said in a statement. "Through solidarity and partnership, we can make Seattle and the larger region a place of belonging and vibrant diversity. We are the ones we've been waiting for."
The attack last week occurred during a retreat for the Japanese-American organization Tsuru For Solidarity. Member Stanley Shikuma told NBC that he was in a theatre right above the glass windows when he heard the commotion.
Milne reportedly yelled, "the Chinese have ruined my life" and "it's all because of the Chinese" as he allegedly carried out the vandalism.
"He was also saying, 'I've lost two houses. My car was stolen. I've been tortured. And that's all because of the Chinese. Something has to be done, and that's why I came to Chinatown,'" Mr Shikuma told the network.
Staff at the museum managed to surround and disarm Milne, but officers were only dispatched 45 minutes after the first 911 call was made.
"The blatant racist motivations behind the defendant's actions, the extreme nature of this property destruction, the disregard for individuals who were inside the building, and the lack of remorse gives the State significant community safety concerns," prosecutors wrote in court documents, according to The Seattle Times.
Hate crimes against Asian Americans spiked more than 77 per cent during the peak of the pandemic in 2020, according to FBI data. According to the Times, the King County Prosecuting Attorney's Office filed 130 cases involving hate crimes since 2020.
Milne is being held at the King County Jail on $30,000 bail. He is scheduled to appear in court next on 6 October.