American college student allegedly stabbed to death by roommate while studying in UK
A GoFundMe launched to repatriate the student's body has exceeded $22,000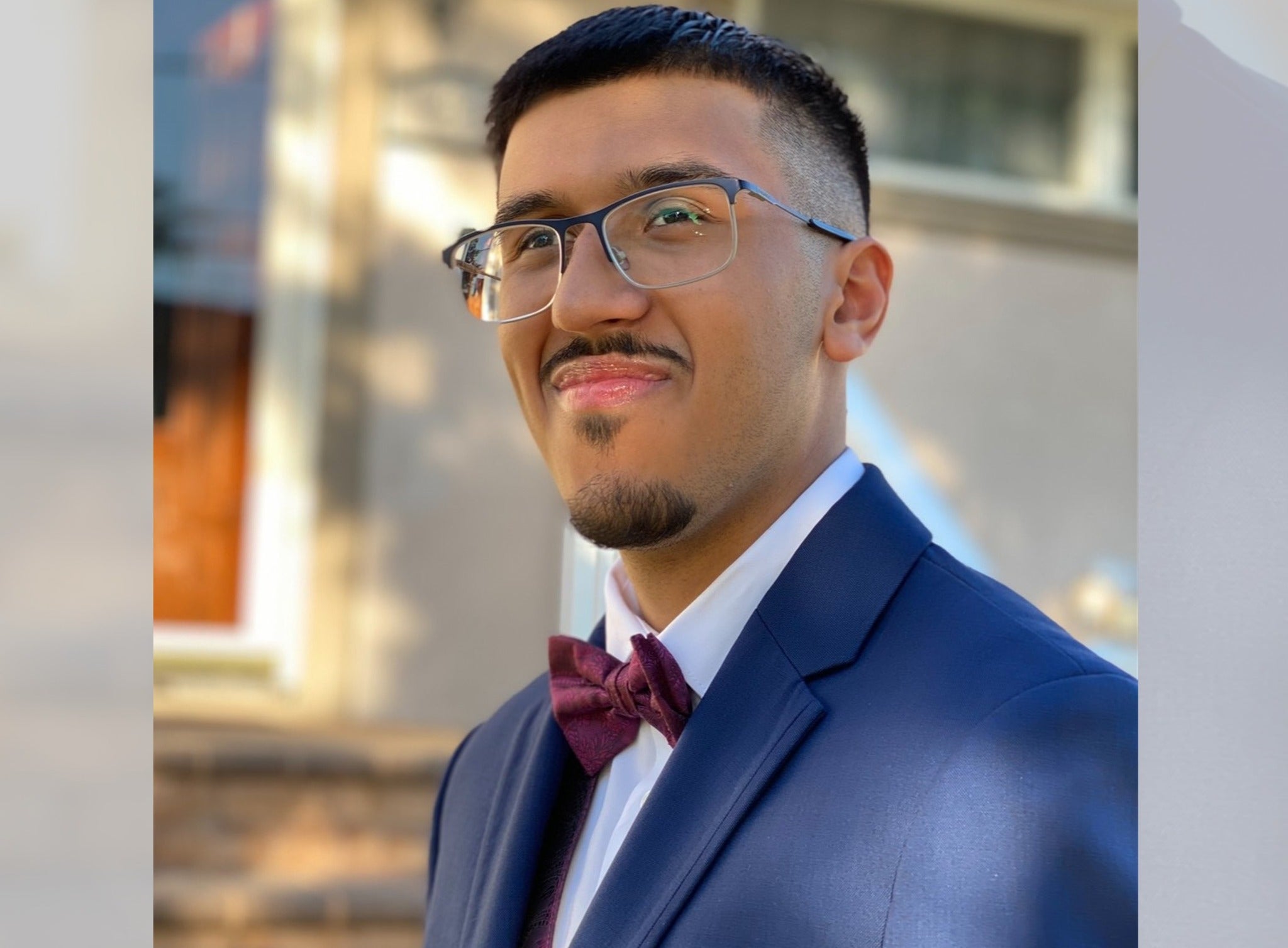 An American student studying in the United Kingdom is dead after his roommate allegedly stabbed him last week in the city of Hull.
Sachin Hawkins, 19, was studying to be a special education teacher at the University of Hull, his mother told Humberside Police.
"He loved his family and friends, they meant the world to him," his mother, who police did not identify, said. "We wanted to make everyone proud and he was a role model for the younger generation. Sachin was loved by everyone."
Officials charged 24-year-old Syed Hussain-Kazi with murder in connection with the student's death. His next court date is set for 20 November at Hull Crown Court. He'll remain in custody until his trial begins.
Authorities said they were called to a residence on Hardy Street in Hull at 10.15pm on 15 November after receiving reports that a person had been stabbed. Emergency responders transported Mr Hawkins to the hospital for medical treatment, but he died shortly after arriving.
Mr Hussain-Kazi fled the property after the attack, police said. Officers conducted an extensive search before locating the suspect.
"I understand that this incident will undoubtedly cause concern among the local community," Detective Chief Inspector Jayne Goodens said in a news release.
"I want to offer some reassurance that this is thought to be an isolated incident between two people, believed to be known to each other, that took place inside a property.
"We do not believe there to be any wider risk to the public."
NBC News reported that the student was from New York and had attended Freeport High School in Long Island. He moved to the UK in 2022.
The man's mother told the outlet that her son and Mr Hussain-Kazi were friends, adding that she spoke to the defendant on the phone days before he allegedly stabbed her son.
"What triggered it? That's the question we're all asking. Why Sachin?" she told NBC News. "None of his friends, his other friends, who were there, no one knows."
A GoFundMe page launched to repatriate the student's body back to the US has exceeded its $20,000 goal by raising more than $22,000.