California judge claims it was 'an accident' when he shot wife dead during drunken argument
Orange County Superior Court Judge Jeffrey Ferguson free on $1m bail after pleading not guilty to slaying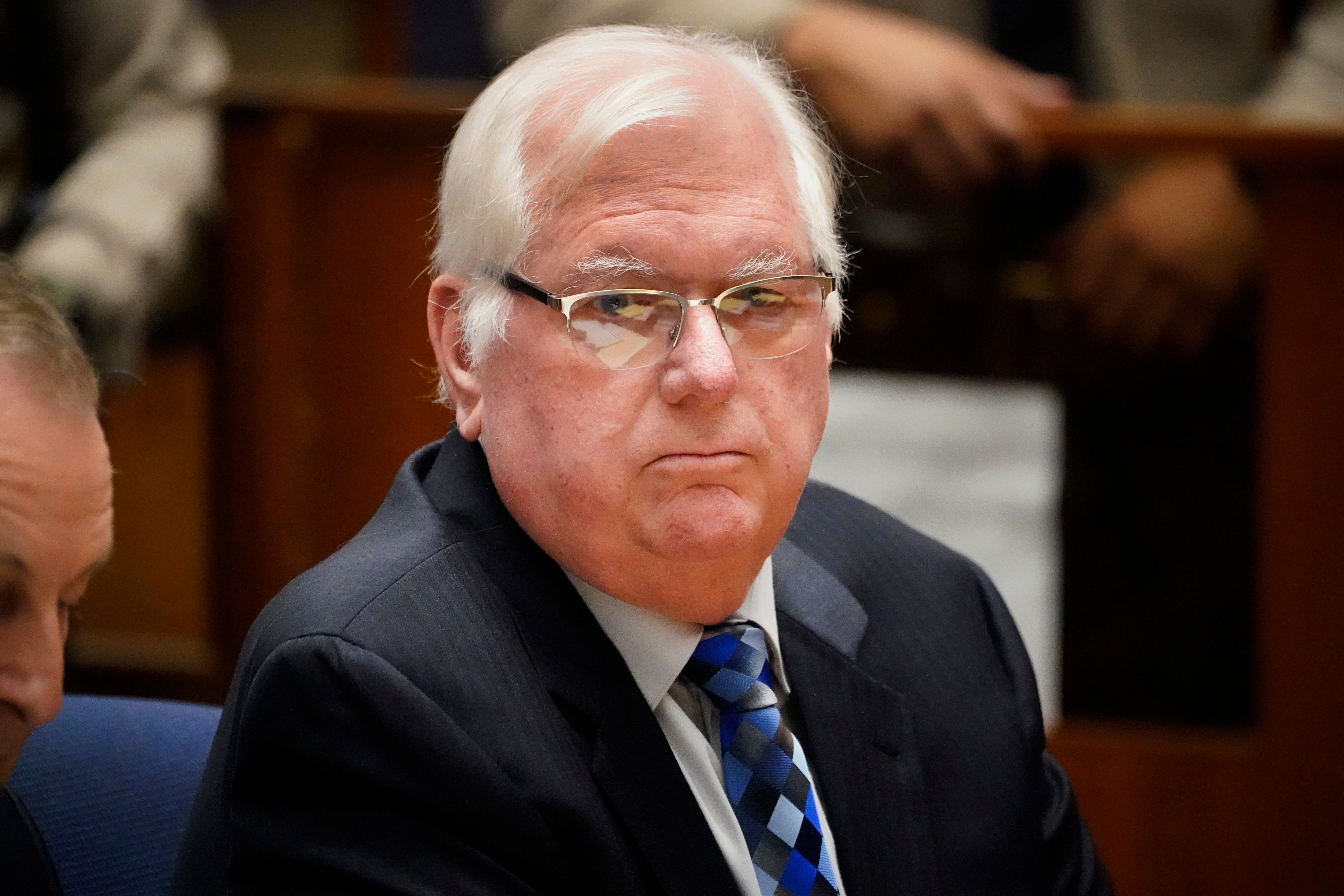 A California judge accused of fatally shooting his wife during an argument while he was drunk has claimed her killing was an accident.
Orange County Superior Court Judge Jeffrey Ferguson is free on a $1m bail and must wear an electronic tracking bracelet in the state's Los Angeles, Orange and Riverside counties after pleading not guilty in court.
The 72-year-old judge was arrested on 3 August in the affluent Anaheim Hills neighbourhood 45 miles southeast of Los Angeles after his adult son called the police. When officers arrived at the home they found his wife, Sheryl Ferguson, dead from at least one gunshot wound.
Prosecutors say that the couple began arguing at a restaurant and that the fight between them continued when they got back to their home, reported CBS News.
Court papers state that the judge made a threatening hand gesture towards his wife "indicative of pointing a gun at" her.
Investigators say that hIs wife replied something along the lines of "Why don't you point a real gun at me?" And the judge allegedly pulled out a Glock 0.40 pistol from an ankle holster and shot her in the chest.
Court filings say that their son and Judge Ferguson called 911, and the judge also texted his court clerk and bailiff admitting he had shot his wife.
"I just lost it. I just shot my wife. I won't be in tomorrow. I will be in custody. I'm so sorry," the filing states he texted.
Following his arrest he was arraigned in Los Angeles after state officials were asked to decide if there was a conflict of interest in him being dealt with by courts in Orange County,
His next court hearing is scheduled for 30 October.
The suspect has been a judge since 2015 after beginning his career in the Orange County district attorney's office in 1983.
He and his wife were married in 1996 and have two adult sons, according to CBS Los Angeles.