Mother arrested and two children killed trying to retrieve luggage that fell from their moving car
Authorities say that a 10-year-old boy and a 16-year-old girl were fatally struck near San Diego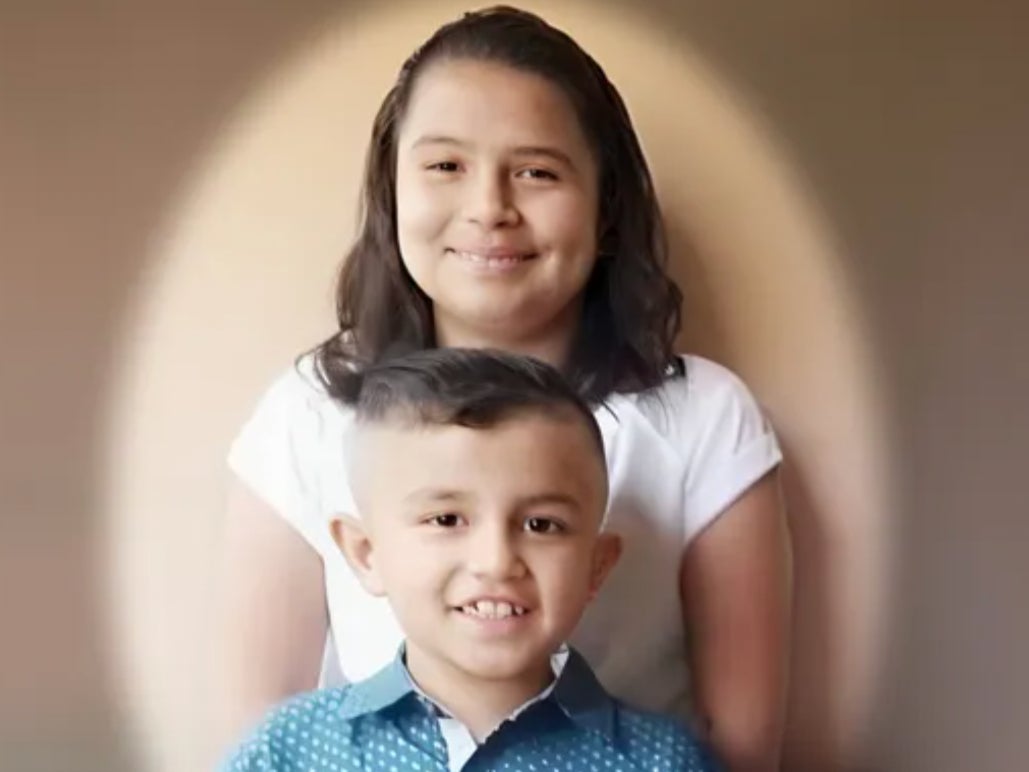 A mother was arrested after her two children were killed trying to retrieve luggage that had fallen from the car on a California freeway.
Authorities say that the children, 10-year-old Alan Gerardo and a 16-year-old Amy Monserrat, were fatally struck by a vehicle on the 78 Freeway in Vista, near San Diego.
Their mother, Sandra Ortiz, was subsequently arrested for driving under the influence.
Ms Ortiz, 33, had pulled to the side of the freeway in the family's green GMC Yukon SUV and instructed her children to get out and retrieve luggage that had flown into road, police said.
The shocking incident took place at around 6pm on Sunday night with the children hit by vehicles moving at full speed, said the Vista Fire Department.
The California Highway Patrol says that the children "were on foot in the eastbound traffic lanes of SR-78" when they were struck by a white Nissan Sentra travelling east.
Both children were declared dead at the scene, according to CHP. Officials said on Monday that the family involved in the accident was homeless.
The 41-year-old driver of the Nissan remained at the scene, say officials.
Ms Ortiz is facing charges including driving under the influence, gross vehicular manslaughter while intoxicated, and child endangerment, CHP told KGTV.
The slain children's family released a statement mourning the tragic loss on Monday.
"Our hearts are heavy as we mourn the tragic loss of our beloved children, Amy and Alan. Today, we would like to honor the memory of Amy and Alan," the family said. "Amy, a sweet and kind soul, had an unwavering passion for baking and dreamed of becoming a chef. Her love extended beyond her immediate family as she selflessly prepared meals for her siblings. Amy's warmth, generosity, and the love she shared touched the lives of all who knew her. She will be deeply missed, leaving behind cherished memories that will forever hold a special place in our hearts. "Alan, with his aspiring dreams of becoming an architect, possessed a unique talent for embroidery work. His dedication and love for his hobby were evident as he envisioned a future where he could retire and provide a home for his beloved Grandma. Alan's selflessness and desire to care for his family were truly admirable, a testament to his kind and compassionate nature. "We would like to express our heartfelt gratitude for the overwhelming outpouring of love, support, and condolences we have received from the community. Your words, gestures, and presence have provided us with comfort during this unimaginably difficult time. Please know that your kindness has touched our hearts and provided solace in our darkest hours. "During this period of grief and mourning, we kindly ask for privacy as we navigate through the pain of losing Amy and Alan. We appreciate your understanding and respect for our need to grieve and heal as a family. Your continued support and prayers are deeply valued as we try to find strength and honor the memories of our beloved children."
A GoFundMe campaign to support the family has raised more than $13,500 as of Tuesday morning.