Brothers who killed ex-wife in murder-for-hire plot are convicted
After almost six years, the brothers who murdered a mother-of-four in a plot to kill have been convicted of their crimes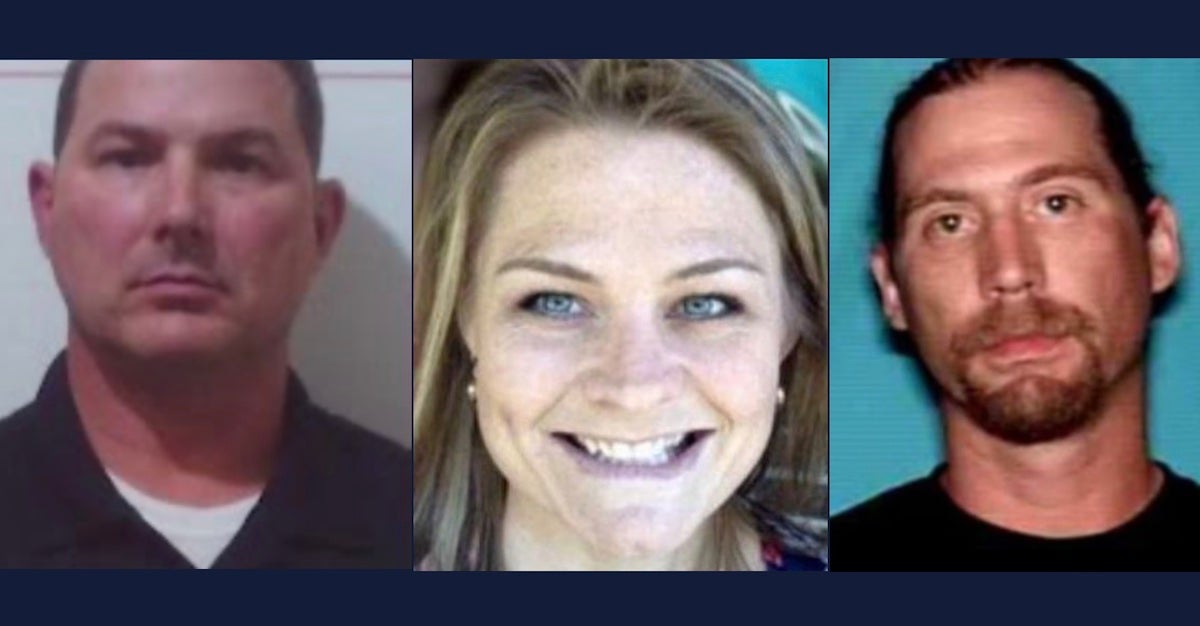 A man and the brother he enlisted to help fatally shoot his ex-wife in 2017, have both been convicted for their murder-for-hire plot on Wednesday.
Jason Starr, 50 hired the help of his brother Darin Starr, 54, who had served in the US Army, in a plot to kill his ex-wife Sara Elizabeth Shubert Starr, 38 on 27 November 2017, only four months after the couple divorced.
Ms Starr, was a mother-of-four and worked at Harrand Creek Elementary School in Enterprise, Alabama.
It was when she was on her way to work sometime before 8am that Darin Starr came in and shot her on her driveway at her home near Chancellor, Alabama.
The prosecutors believe he was lurking outside of her house and shot her twice with a 12-gauge shotgun when she walked out the door.
Her body was found under the carport of her home by her elementary school coworkers.
Before Ms Starr was killed, a soldier who served alongside Jason Starr in the US Army helped her move home as she feared her ex-husband, WTVY reports.
Lawrence Leuci helped Ms Star move to a church's parsonage not in use
He had his phone turned off around midnight and turned it back on after 8am when he was returning back to Texas where he lived, prosecutors say.
The prosecutors believe that a "bitter divorce" between Mr Jason Starr and Ms Starr could have been a potential motive for the murder,
"Ultimately, a judge awarded a significant portion of Jason Starr's income to his ex-wife," prosecutors in the US Attorney's Office for the Middle District of Alabama said.
Starr was ordered to pay $2550 a month in spousal and child support, and a further $1,000 from his monthly military retirement.
"Shortly after the divorce, from September 2017 to November 2017, Jason Starr sent approximately $2,600 to his brother, Darin Starr," the prosecutors continued.
He also bought his brother a motorcycle to travel to Alabama on, which he paid approximately $300 for, reports WTVY.
"Cell phone records for Darin Starr showed that he travelled from Texas to Coffee County just before Thanksgiving in 2017 and, on multiple occasions, was very near the home of his brother's ex-wife."
Darin Star reportedly tried to sway the verdict away from himself to an "alternative perpetrator." A suicide letter was left by a helicopter pilot from the US army, saying both Darin and Jason Starr should be considered persons of interest in the death of Ms Starr. Darin Starr tried to sell that it could have been the pilot himself who shot Ms Star.
The judge excluded this theory stating that "Darin Starr "cites to no real evidence, and certainly none rising to the level of substantial and probative, actually linking or showing a 'sufficient nexus'" between the alternative perpetrator and the crime.
Both brothers were convicted with a murder-for-hire charge and "shall be punished by death or life imprisonment, or shall be fined not more than $250,000, or both."
US Attorney Sandra J. Stewart called the murder of the mother-of-four  "unthinkable."
In the 2017 obituary for Ms Starr it wrote that her children were "the loves of her life" and "she loved them more than anything else."
It said that becoming a teacher was "always her dream" and "she excelled in the classroom and was loved by her students."