Suspect charged with killing 10 in 2021 Boulder supermarket shooting competent to stand trial, prosecutors say
Ahmad Al Aliwi Alissa, who was 21 when he was arrested at the mass shooting scene had previously been found mentally incompetent to stand trial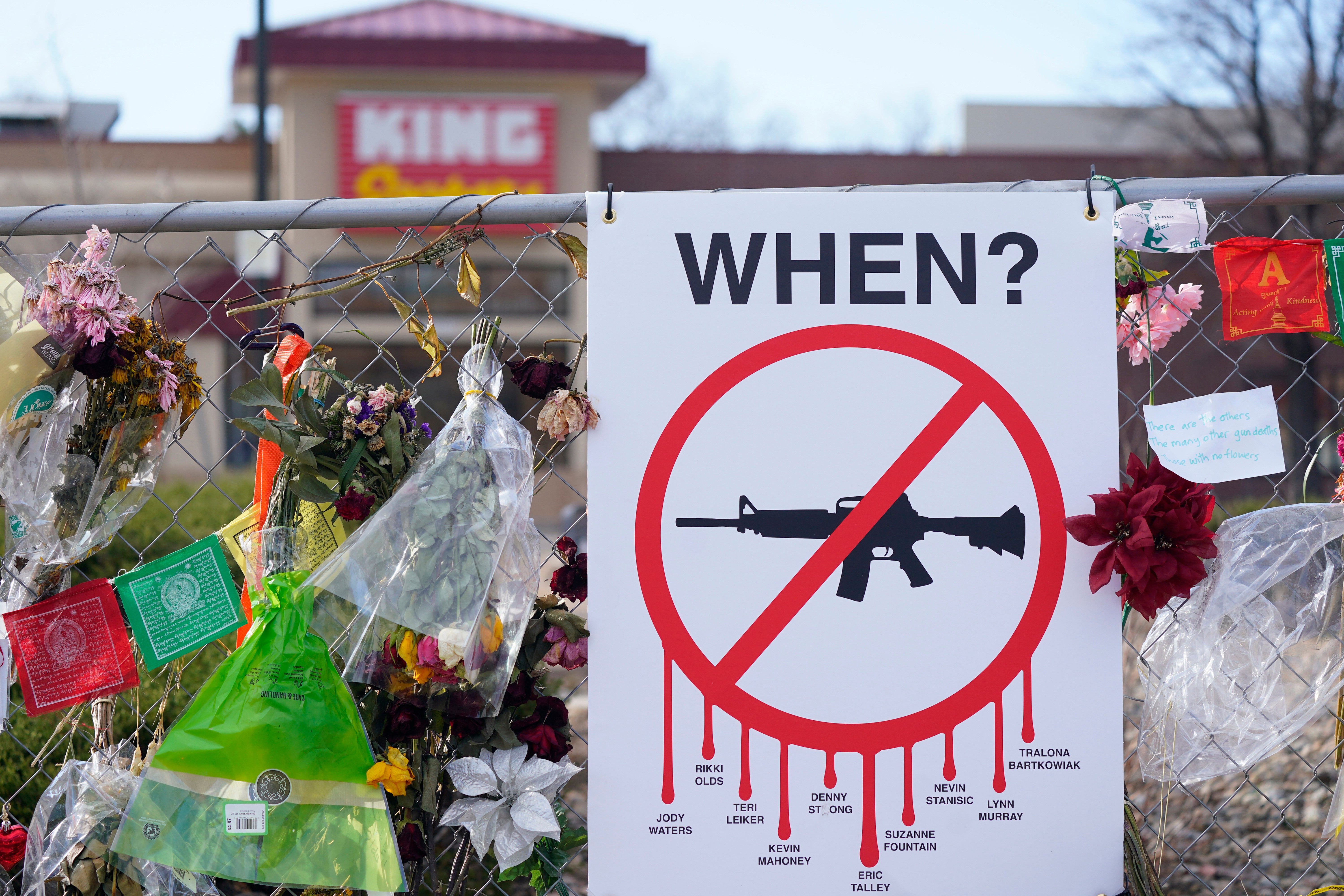 The man charged with killing 10 people in 2021 at a Colorado supermarket is now competent to stand trial, prosecutors have said.
Ahmad Al Aliwi Alissa, 23, surrendered after being shot and wounded by an officer following the March 2021 mass shooting at a Boulder King Soopers.
He was moved from jail to a state mental hospital after a prosecution expert found he was "approaching catatonia" while behind bars, with four psychologists diagnosing him as schizophrenic, his lawyers claimed in court filings earlier this year.
He has been charged in the 22 March 2021 deaths of Denny Stong, 20; Neven Stanisic, 23; Rikki Olds, 25; Tralona Bartkowiak, 49; Teri Leiker, 51; Eric Talley, 51; Suzanne Fountain, 59; Kevin Mahoney, 61; Lynn Murray, 62; and Jody Waters, 65.
Alissa's case has been delayed since December 2021, when he was found mentally incompetent to stand trial, but he has been undergoing treatment and competency evaluations since, the Denver Post reported.
The district attorney's office announced on Wednesday that experts at the state mental hospital say Ahmad Al Aliwi Alissa no longer has a mental disability that prevents him from helping in his defence and can proceed with criminal proceedings.
"The defendant has been deemed as restored to competency," the office said in a news release.
"The District Attorney's Office has filed a motion with the Court, asking that the Court make the judicial finding that he is competent and take action to schedule a preliminary hearing as soon as practicable."
Alissa is next due in Boulder County District Court next week for a status conference.
The remodelled King Soopers reopened last year with about half of those who worked there at the time of the shooting choosing to return, AP reported.