Police investigate multiple bomb threats at places of worship in New York
Bomb threats brought disruption to Jewish temples across the state amid celebrations of the Jewish New Year Rosh Hashanah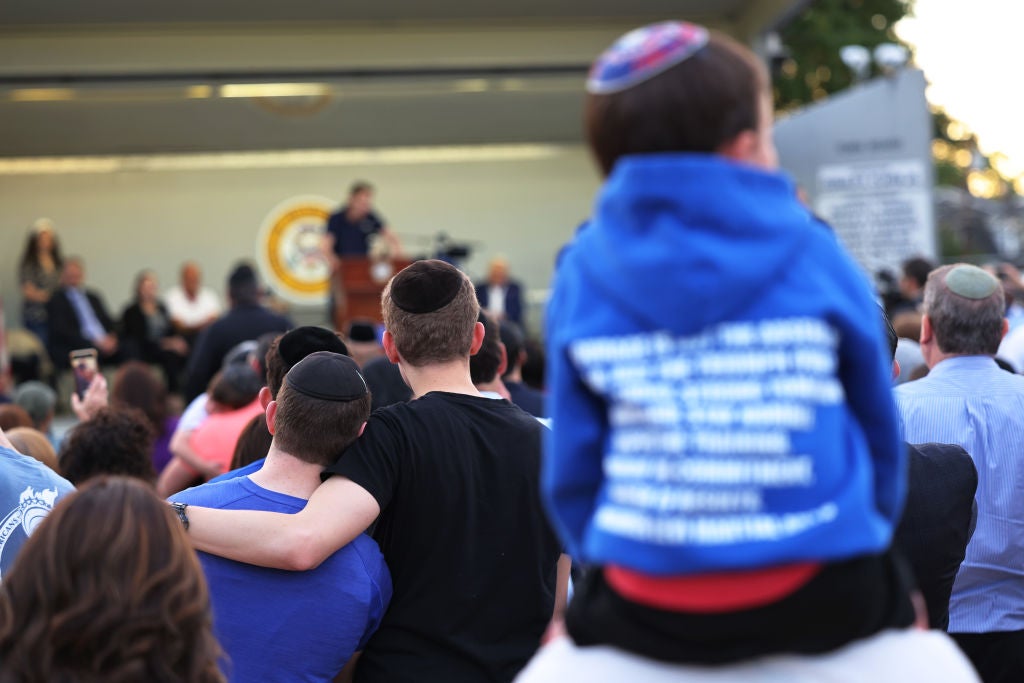 A string of bomb threats was reported against several places of worship in New York state over the weekend.
One of the threats was reported at Mountain Rise United Church of Christ in Perinton on Sunday. The Monroe County Sheriff's Office evacuated the church — which also hosts Jewish services — mid-service after receiving information about the threats.
"I was here this morning for the service," church member Bill Holliday told local news station WHAM-TV. "At 11 o'clock, we were told to evacuate the church. I saw four or five sheriff's cars."
The sheriff's office used canine units to search the building and ultimately determined that no explosives were inside.
"In this day in age, you just never know what it's going to end up being, how serious, and for that time, I feel like we made the appropriate decision to get out of the church and I was really glad to see the response of the local sheriff," Mr Holliday also told WHAMT-TV.
Bomb threats brought disruption to Jewish temples across the state amid celebrations of the Jewish New Year, Rosh Hashanah, over the weekend.
Also on Sunday, authorities in the city of Geneva received reports of bomb threats at Temple Beth-El.
Geneva police searched the building and found no bombs.
The NYPD investigated a potential bomb threat at a synagogue in Brooklyn over the weekend, The Messenger reports.
A Park Slope resident said that police had urged neighbours to shelter in place while they searched the building. Video shared online by other Twitter users showed heavy police presence at the scene.
"Bomb threat at the synagogue down the street from us. Police told us to shelter in place. I'm sure it will all be ok, but what a way to start the year," X user Terri Gerstein tweeted.
The NYPD's 78th Precinct said in a statement that its investigation into the reports had concluded and the area was no longer blocked off.
In Nassau County, service at Temple Beth Am of Merrick and Bellmore was delayed after members of the congregation received bomb threats over email. Local police brought bomb-sniffing dogs to the scene in the early morning hours of Saturday.
"The threat has been deemed not credible at this time," the Nassau County Police Department said, according to News 12. "NCPD will keep extra cars in the area throughout the day out of an abundance of caution."
Last week, the Anti-Defamation League told The Jewish Telegraphic Agency that at least 49 synagogues had to be evacuated in the last two months after receiving hoax bomb threats.
"Every weekend this network of swatters continues to identify targets and are calling in fake bomb threats," the ADL's Center on Extremism Vice President Oren Segal told the outlet. "So that number is increasing and will potentially keep increasing."