Man who attacked Rep Angie Craig at her apartment imprisoned for 27 months
Representative Angie Craig said she warded off her attacker, who trapped her in the elevator of her apartment complex, using a cup of hot coffee.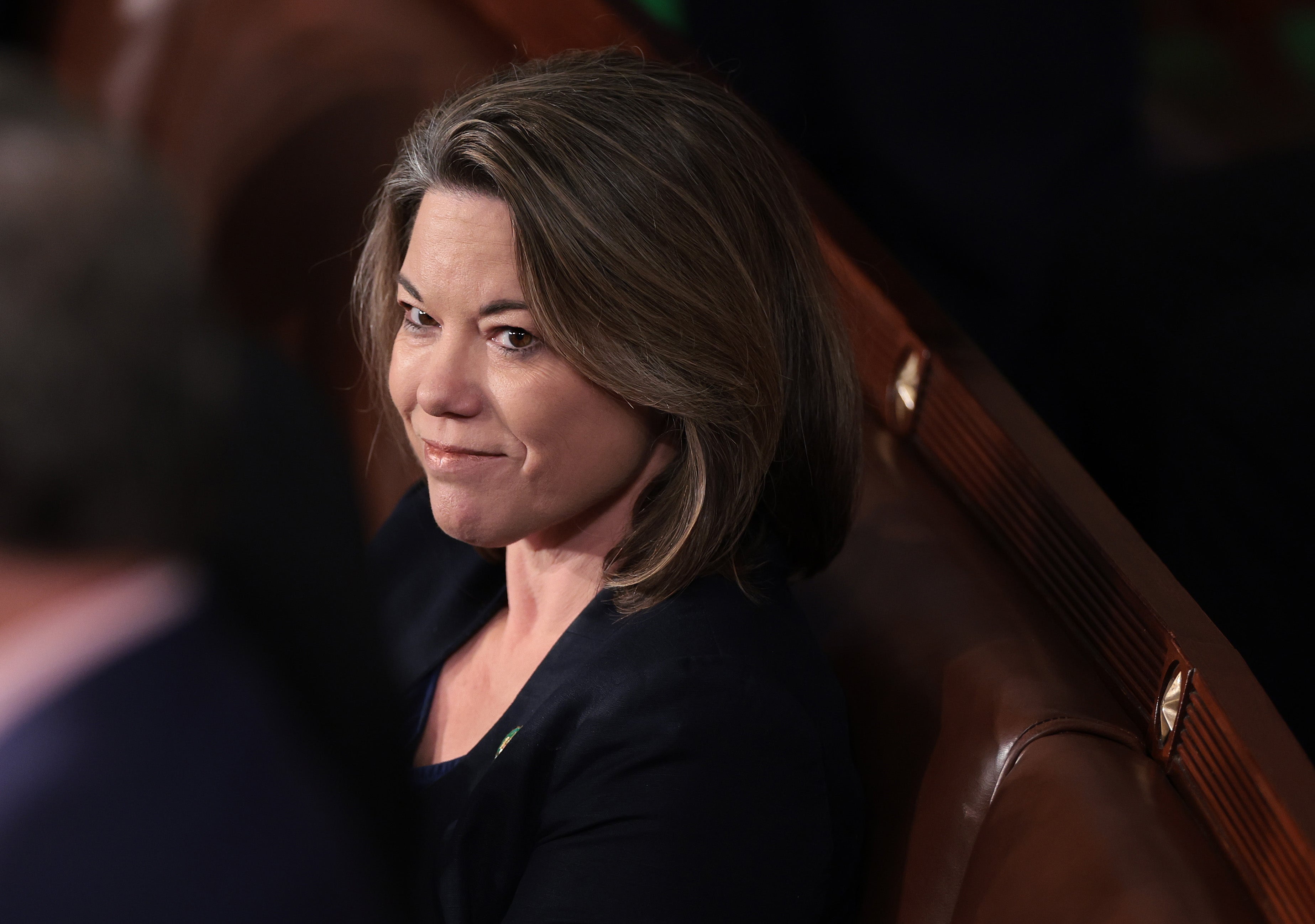 The man who attacked a US representative in an elevator earlier this year has been sentenced to over two years in prison.
Rep Angie Craig, a Democrat from Minnesota, was in her Washington DC apartment complex on 9 February when 26-year-old Kendrid Khalil Hamlin followed her into the building's elevator and trapped her there before attacking. A judge sentenced him to 27 months in prison followed by 36 months of supervised release, according to a press release from the Department of Justice.
"He grabbed my neck and slammed me into the steel wall. He punched me in the face," Ms Craig said in a victim statement filed this week, per ABC News.
Ms Craig said she used a cup of hot coffee to ward off her attacker.
Officers later found Mr Hamlin, who assaulted police when they attempted an arrest, according to the Department of Justice.
Mr Hamlin was not aware Ms Craig was a US representative, according to his attorneys Gene Ohm and Katie D'Adamo Guevara, and police said there is no evidence she was targeted because of her position, according to NBC News.
Mr Hamlin's attorneys initially pushed for a sentence of a year and a day, while Ms Craig's attorneys pushed for a 39-month sentence. The defendant's attorneys said Mr Hamlin was "off his medication, living in the streets, and struggling acutely with addiction" at the time of the attack, NBC News reported.
"While we are disappointed in the length of the prison sentence, we are hopeful that he will finally get the mental health treatment he has been seeking and desperately needs upon release," the lawyers said in a statement obtained by NBC News.