Isis 'Beatle' Alexanda Kotey sentenced to life in prison for role in kidnap and murder of hostages in Syria
Kotey could be moved to a British jail after 15 years as part of a plea deal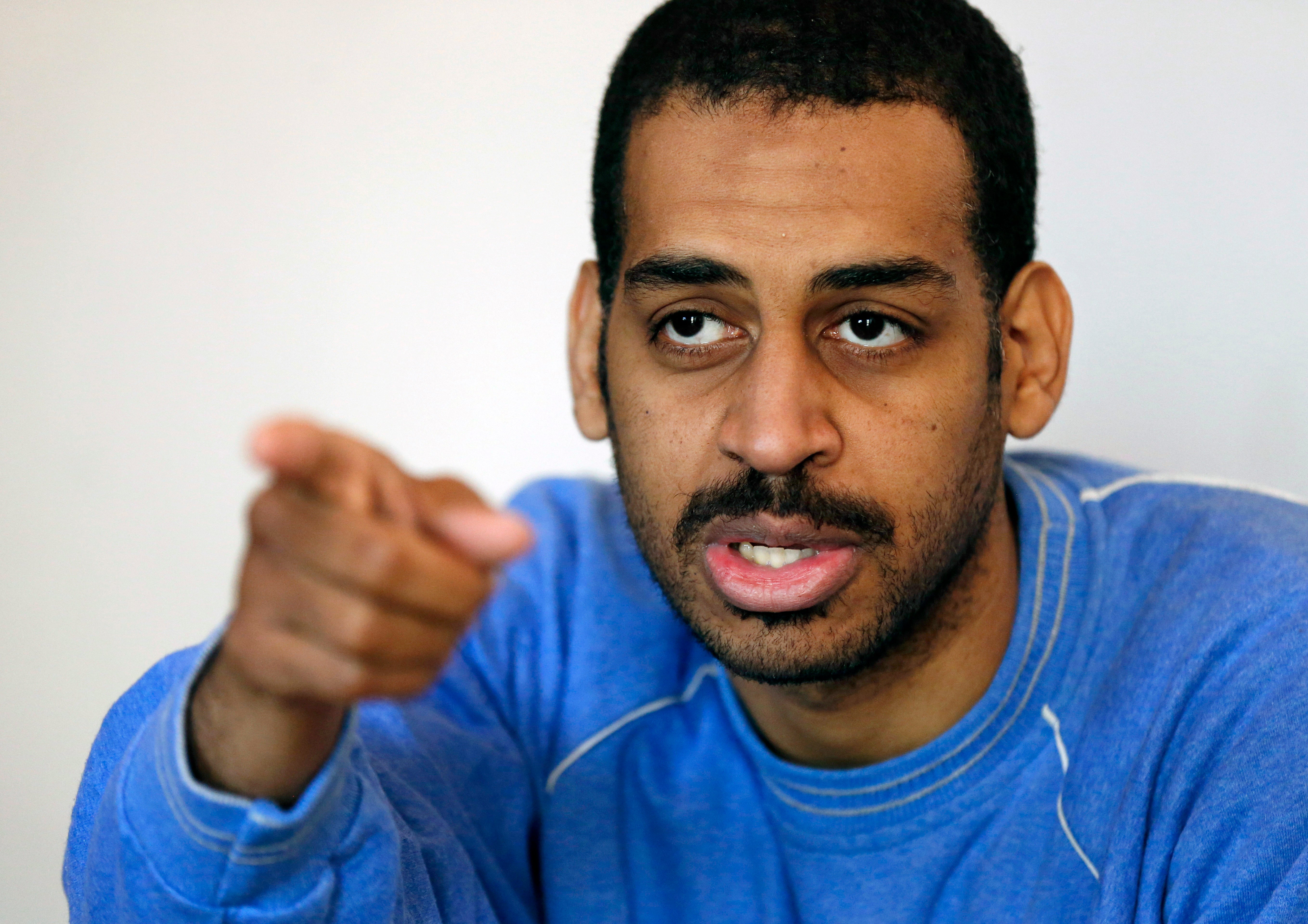 British Isis fighter Alexanda Kotey has been sentenced to life in prison for his role in the kidnapping and killing of hostages during his time with the militant group in Syria.
Kotey, 37, was part of a notorious terror cell known as the "Beatles" by their captives, along with three other British Isis members. The group was responsible for the kidnap, torture and murder of mostly western hostages between 2012 and 2015.
That kidnapping scheme led to the killing of American journalists James Foley and Steven Sotloff, and aid workers Kayla Mueller and Peter Kassig. The indictment also holds the Beatles cell responsible for the deaths of British aid workers David Haines and Alan Henning, and Japanese journalists Haruna Yukawa and Kenji Goto.
Kotey was sentenced at a courtroom in Alexandria, Virginia, on Friday to life in prison on all eight counts, to be served concurrently. A plea deal struck with the Department of Justice could mean Kotey would be sent to Britain after 15 years to complete the remainder of a mandatory life sentence.
In delivering his sentence, Judge Thomas Selby Ellis described Kotey's actions as "egregious, violent and inhumane" and praised his victims as "heroes".
"These were not prisoners of war, these weren't soldiers in the field [...] they were soldiers for good," he said, according to the BBC.
"Countries celebrate heroes and we should celebrate these individuals who demonstrated courage, purpose and compassion under the most difficult of circumstances," he added.
Kotey pleaded guilty last year to eight charges, including conspiracy to commit hostage-taking resulting in death and conspiracy to murder US citizens outside the United States. His co-conspirator El Shafee Elsheikh was found guilty of similar charges last month following a trial and is set to be sentenced in August. Mohammed Emwazi, thought to be the ringleader of the group and the person responsible for executive the hostages, was killed in a drone strike in 2015.
Prior to the sentencing, family members of the victims read impact statements to Kotey. Judge Ellis also ordered Elsheikh to appear in court so those family members did not have to read their impact statements a second time at his sentencing.
Bethany Haines, the daughter of David Haines, said in her statement: "I haven't had a good night's sleep since before my dad was taken. I wake up during the night hearing my dad's screams as he is being tortured by these men."
"No matter what you say this was not about religion. The only thing you can do that would help the victims would be to give up the location of the remains of our loved ones," she said, according to the BBC.
Most of the families sat through brutal testimony about the torture of their relatives during the trial of Elsheikh, which wrapped up earlier this month. The prosecution team named Elsheikh, Kotey and Emwazi as the so-called "Beatles" cell, which was responsible for capturing, torturing and ultimately killing hostages.
Prosecution attorney Raj Parekh said Elsheikh had engaged in "systematic, premeditated, and relentless abuse and torture" of the hostages under his watch.
"The evidence demonstrates that they grew up together, radicalised together, fought as high-ranking Isis fighters together, held hostages together, tortured and terrorised hostages together, and after Emwazi was killed, Elsheikh and Kotey were ultimately captured in Syria together," Mr Parekh said.