New Mexico police investigate five shootings at Democratic officials' homes and offices
'No one deserves threatening and dangerous attacks like this'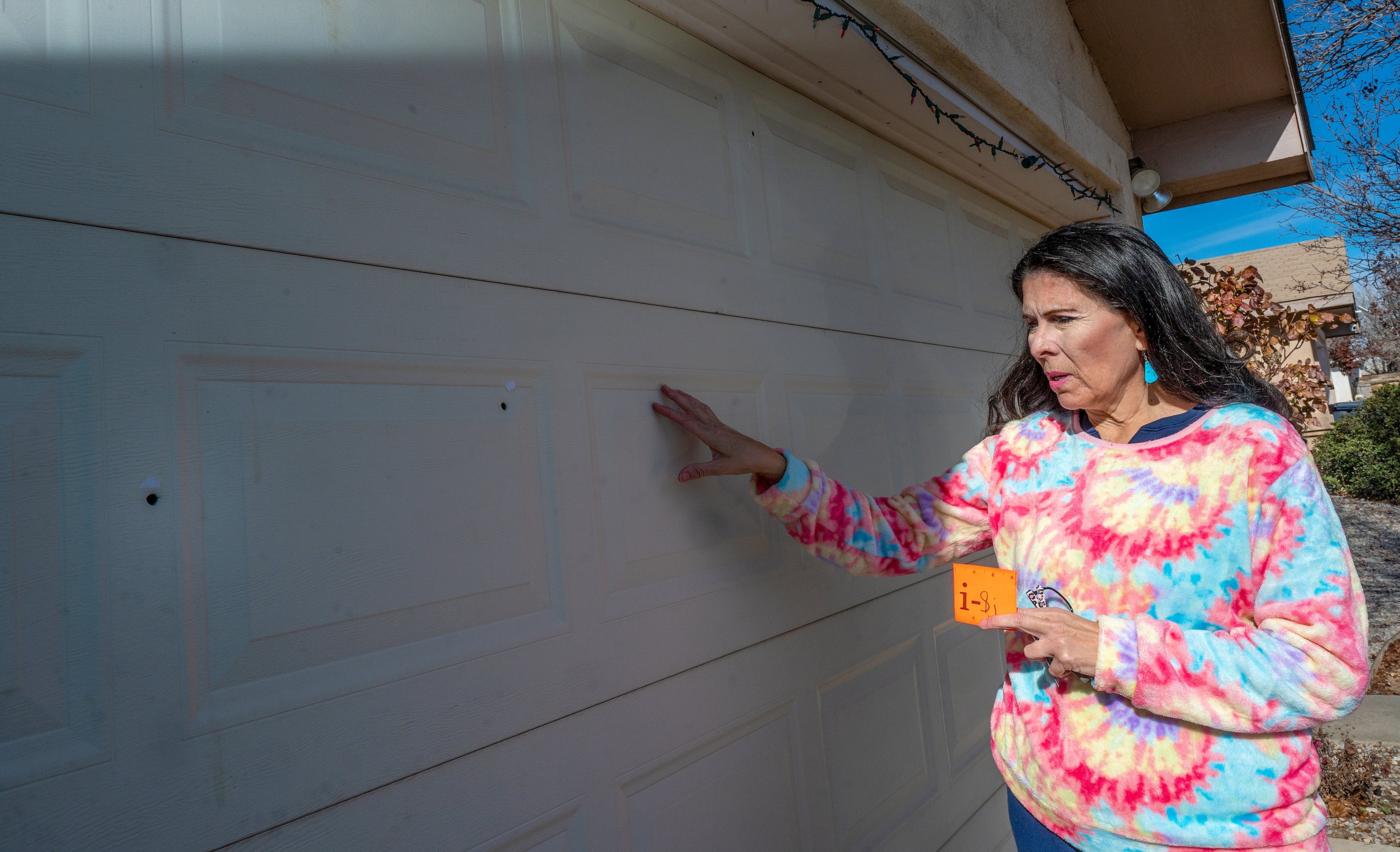 The homes and offices of five Democratic officials in New Mexico have been shot at in seemingly targeted attacks in the past month, police say.
Albuquerque Police Department (APD) Chief Harold Melina said on Thursday homes and campaign offices were damaged by the gunfire, but nobody was injured.
The investigation had been given "top priority" by federal and local law enforcement, Mr Melina said.
The shootings occurred amid a sharp rise in threats and violent attacks against members of Congress and their families.
Police initially reported they were investigating four separate incidents, before later disclosing they were reexamining a shooting at the former campaign office of newly elected state attorney general Raul Torrez.
The first occurred on 4 December when a suspect fired eight rounds into the home of Bernalillo County Commissioner Adriann Barboa in Southeast Albuquerque, police said.
On December 10, ShotSpotter technology detected several gunshots near Mr Torrez's former office, police spokesman Gilbert Gallegos told the Associated Press.
The next day, more than a dozen shots were fired at the home of then-Bernalillo Commissioner Debbie O'Malley, who retired after serving the maximum of two terms.
Then this week, there were two further attacks. The home of state senator Linda Lopez in Southwest Albuquerque was struck by at least eight shots after on the evening of 3 January.
And on Thursday, state senator Moe Maestas's downtown law office was apparently targeted in a shooting just before midday.
Ms Lopez said in a statement that three of the bullets had passed through her 10-year-old daughter's bedroom.
I am deeply concerned about the shootings that have occurred at the residences of some of our elected officials. Our detectives have collected evidence from all four incidents and we are working as quickly as possible with our federal partners to analyze the evidence.

— APD Chief of Police (@ABQPoliceChief) January 5, 2023
"I am asking the public to provide any information they may have that will assist the police in bringing about the arrest of the perpetrators," she said, according to the Associated Press.
Ms Balboa told KRQE bullets were shot through her front door while she and her family were celebrating Christmas.
"No one deserves threatening and dangerous attacks like this," she said.
Ms O'Malley told KQRE in an email: "To say I am angry about this attack on my home, on my family, is the least of it"
"I remember thinking how grateful I was that my grandchildren were not spending the night and that those bullets did not go through my house."
Mr Medina told a press conference on Thursday that detectives were trying to establish if the shootings were connected.
"We're grateful nobody has been injured but we also realise we have to move quickly," Mr Medina said.
"We have assigned a deputy commander to this case, we're implementing what we call a major case protocol, where they will work this nonstop."